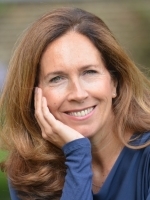 Caterina Colapietro

London, England
Life Coach, Health and Fitness Coach, Career Coach
Certificate in Coaching (Centre for Coaching, London) - Coaching for business certificate (City University, London)
I work with people lacking confidence in their skills and abilities, whose self-doubts are causing stress and anxiety and are holding them back from achieving a fulfilling and healthy life
Details

London, England W12
+44(0)7850045635
Send Message
Visit Website
Hourly Rate: £70 to £125 British Pounds
Gender: Female
About Me
Do you constantly criticise yourself and compare yourself to others?
Do you see yourself as "less than" and "not good enough"?
Do you doubt your abilities? Are you obsessed with being 'perfect'?
You may probably suffer from low self-esteem and low confidence. They can impact any area of your life and lead to stress, anxiety and burn-out. Here are some of the symptoms:
• Social withdrawal
• Low expectations for yourself
• Pessimism
• Indecisiveness
• Self-consciousness
Coaching is an effective tool to help you overcome your negative beliefs and self-doubts, build confidence and boost self-esteem, accept and be comfortable with you who you really are.
It is a time-limited process that creates positive change by helping you raise awareness about your true self and your unique skills, talents and abilities, and get a clear vision around what you want to achieve in life.
With my help, you will learn how to step out of your comfort zone, silence your inner critic and achieve real transformation. You will improve overall wellbeing, develop healthy habits and you will learn some techniques to relax, avoid rumination and feel calmer and grounded.
I use a practical approach and tailor my coaching on your needs by blending traditional coaching and CBT with mindfulness techniques, so that, during your journey, you'll be supported in reaching your goals using effective tools that will serve you also in the years to come.
In particular, I can help you with:
- Confidence and self-esteem
- Indecisiveness
- Time management
- Procrastination and perfectionism
- Career choices
I trained in coaching at the Centre for Coaching and City University (London), where I specialised in Coaching with CBT and Coaching for Business. I am also passionate about mindfulness and attended various courses in this subject as part of my CPD.
I am a member of the Association for Coaching and Mentor with the Cherie Blair Foundation - Mentoring Women in Business Programme.
Reviews
3 reviews (5.0)
"Having worked with Cate over a period of 6 weeks, I have put into practice many of the strategies she has suggested, with great effect.  I was going through a divorce and the sale of my family home.  With Cate's guidance I have been helped to leave the burdens behind and be positive about what the future now holds"

Giles - Business Owner, 46 y.o.
"My experience with Caterina has been amazing. She supported me in each phase of my journey, helping me understand how actions and commitment really have an impact on behaviour and thinking. I was very lost at the beginning of our sessions and, step by step, I learned how to focus again on myself and be more confident. I learned that I am the owner of my wellbeing and she helped me understand how to overcome difficult moments with exercises and experiences tailored for me."

Marta, 33 y.o. London (United Kingdom)
"When I started working with Caterina, I had good control of my life overall. However, I was aware that, to progress in my career, I needed a well-designed plan, especially in the long term. I wanted to achieve a better quality of life and set up effective strategies to obtain the best possible results both in my job and in work relationships. With Caterina's help and support, I have been able to set some specific goals and design precise strategies to achieve them. As a result, I have become more organized and focused on my short and long-term goals, feeling in control of my work and home environment. Working with Caterina has definitely been a worthwhile investment. I would highly recommend her!"

Ludo R. - Actor, 25 y.o. London (United Kingdom)