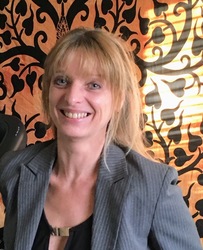 catherine Desinai-Allouis

Calgary, Alberta
Career Coach, Life Coach, Health and Fitness Coach
A Dip, ECA, IACC, CLC
I have the opportunity to work with clients who want to make positive changes in their lives. I help them find strategies and solutions that will work for them, by making positive change.
About Me
My Name is Catherine, bilingual French/English, born in France, and leaving in Canada for 20 years.
I worked closely with clients to find solutions and strategies that will work for them as we are all different; Wich includes making healthy and positive choices.
I found that clients know that something is off the balance in their life, but they need help to identify the problem. By learning how to make an appropriate change, you also change your life for a better outcome.
Asking for help when you feel stuck, is not a weakness but in fact, it shows your strength and determination to seek out guidance and support during difficult times.
I have my degree in Counselling/Psychology. I have worked with children for many years, I am a certified CDA ( Child Development Assistant). I was also a support worker for a person with disabilities and child support worker. I had a few businesses in the food industry as I hold my Food & Beverage Management.
Other relevant certifications:
-Degree in professional grief & bereavement counselling and Family therapy
-Life Coach Speciality Practitioner Mindfulness
-Certified suicide awareness & intervention, strategy for supporting resilience, Trauma-Informed Care, Trauma awareness, Strategies for self-regulation, addiction & mental illness, relationships.
-Certified Theraplay, resilience in children, preventing adverse childhood experiences (ACE's), practical tools for responding to children & youth, mental health concerns in children & youth, trauma-informed practice approaches with children, child abuse protocols, theraplay, self-injury behaviour in youth.
Reviews
March 25 at 9:17 PM · Catherine has helped me with my past relationships, and career choices. Because of her I am now in a steady healthy relationship and have the career of my dreams. She really listens to you and helps guide you through your problems. I would recommend her to anyone looking for a life coach.

Laure, Travel agent, Vancouver BC Canada