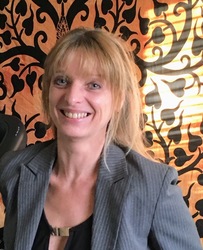 catherine Desinai-Allouis

Calgary, Alberta
Life Coach, Health and Fitness Coach, Family Coach
A Dip, ECA, IACC, CLC
Catherine is a Stress Management Coach, due to today's busy and demanding lifestyles, many people are struggling with daily stress. The program is designed for the leader as well as professionals.
About Me
The Stress Management Program is designed for the leader as well as professionals who are juggling between work and family, who want to learn to manage their stress with a holistic solution.
Through our stress management program, you will learn how to reduce and respond appropriately to stressors (both good and bad) and simultaneously regain control of your life, stress-free. Your family or friends are always talking about how "stressed" they feel and how they need stress relievers to help them cope with their present lifestyle. Come join us to learn how you can manage, overcome and heal the stress and anxiety in your life by targeting its root cause and subsequent manifestations. Catherine A. uses Yoga, Meditation, mindfulness, meditation and Coaching Techniques to help you on your healing journey.
Catherine has a strong belief in the mind's power and the interaction between mind and body. Being healthy is her "motto", cooking healthy food, meditation, yoga, being mindful it is her everyday go.
Her ability to find practical wisdom from her life's stresses, opportunities, challenges and successes make her qualified to help others handle their stress and to strive toward life-balance and personal achievement. The depth of her experiences and accomplishments allow her to bring creative means of helping people solve the challenges they face in their personal and professional lives, as she has done in her life. Catherine's multifaceted career has taken her into the world of business, teacher, mentor, support worker, leader, coaching, counselling, and holistic approach.
Know has an open mind person, who like to have a positive impact on the life of others, by teaching, supporting, empowering, guiding and mentoring.
She holds a degree in Counselling/psychology and a member with ICF (International Coach Federation). She worked with children with and without disabilities, and also adults as a support worker.
Reviews
March 25 at 9:17 PM · Catherine has helped me with my past relationships, and career choices. Because of her I am now in a steady healthy relationship and have the career of my dreams. She really listens to you and helps guide you through your problems. I would recommend her to anyone looking for a life coach.

Laure, Travel agent, Vancouver BC Canada