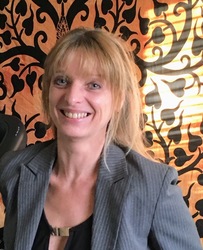 catherine Desinai-Allouis

Calgary, Alberta
Career Coach, Life Coach, Health and Fitness Coach
A Dip, ECA, IACC, CLC
I work closely with clients to find solutions and strategies that work for them; Which included making healthy and positives change. A positive mind will bring a positive attitude with a better life!
About Me
"A negative mind will never give you a positive life" Buddha.
I found that my clients know that something is off the balance in their life, but they cannot define and identify the problem. Asking for help when you feel stuck, is not a weakness, but it shows your strength and determination to seek out guidance and support during difficult times.
I worked closely with clients to find solutions and strategies that work for them; Which includes making healthy and positive choices. When You understand Your mind & body are connected together, making positive change and be ready to look outside the box come easier.
My work with you is to help You find Your balance, by changing Your negative thought into positive, taking care of Your subconscious and conscious mind.
"Have you tried to lose weight? you eat right, exercises but nothing change. If you do not make a positive change within your mind, your body gets stuck and the weight you tried so hard to lose has no effect."
"You work hard on your relationships with friends, family, co-workers, to ameliorate your communication, being closer, feeling happier or finding love. Your Attempts fails."
"Trying hard to move on with your career or the new job you really want. You do not get what you were wanting and feel defeat, stress, leaving you with no hope."
With my" Positive Program", your life will change for the best! The weight you want to lose for a long time will melt away, your self-confidence, self-esteem will be back, you will feel amazing and empower!
Your relationships will enhance, you will find easy to deal with people, communication will flow, love will come to you with ease and you will be able to create a healthy workplace or find your dream job. Happiness, joyful, calmness and endless opportunity will be within you! You will feel You, who you suppose to be with a clear goal in mind.
Reviews
March 25 at 9:17 PM · Catherine has helped me with my past relationships, and career choices. Because of her I am now in a steady healthy relationship and have the career of my dreams. She really listens to you and helps guide you through your problems. I would recommend her to anyone looking for a life coach.

Laure, Travel agent, Vancouver BC Canada