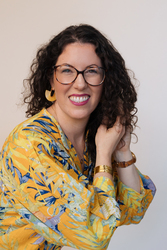 Catherine Wood

Cambridge, Massachusetts
Business Coach, Executive Coach, Leadership Coach
Graduate and Certified Coach of Accomplishment Coaching
I work with driven leaders and entrepreneurs who are committed to making a big impact. We overcome burnout at the intersection of ambition + empathy so you take bolder actions and get bigger results.
About Me
As high achievers who are smart, kind, and intuitive, we're capable of so much more. But our socially sanctioned inner ceilings keep us exhausted and apologetic. Dream with me for a moment - what if it could be different?
Imagine a world where you can be your joyful, badass self all the time - without suppressing your natural tendencies of warmth, intuition, and kindness.
You build and scale your leadership presence and business with plenty of white space on your calendar and lead your team with wisdom and grace. Decision-making is easier because you trust yourself and truly believe in your potential.
In this world, change - big or small - isn't scary because you allow yourself to be supported and ask for what you need. And look at that, you're blossoming in all your relationships, professional and personal, without resentment or compassion fatigue.
Former exhausted over-achiever turned prosperous empath, Catherine is the Founder and Head Coach of internationally-acclaimed coaching firm Unbounded Potential. We're a boutique coaching firm that helps bold, brilliant, and big-hearted leaders in business and corporate come home to their purpose and create holistic success beyond socially defined success markers.
With more than 9 years of experience working in international development and in public sector, she thrives in multicultural environments requiring effective communication and strong leadership.
Catherine holds B.A.s in Economics and Latin American Studies from Fordham University and an M.B.A. from Florida International University. She also holds a certificate in Financial Planning from the University of Virginia. Catherine earned her coaching certification with Accomplishment Coaching and holds the designation of Master Certified Coach through the International Coaching Federation, only 4 percent of coaches worldwide hold this designation.
Learn more about the firm and connect with Catherine at www.unbounded-potential.com. She'd love to hear from you!
Reviews
34 reviews (5.0)
I had my eye on Cat for a while and couldn't quite forgive myself for not grabbing a spot in her Mastermind. I finally jumped and I'm so glad I did. Cat is a queen at putting groups of women together. She has women in all levels of success in their businesses and created a wonderful container to get all of their expertise as well as share her own. What I wasn't prepared for is how much I grew as an entrepreneur and confident in my ability to make my business into a life I love. Cat is the best bullshit detector I've ever encountered. She pushed me when it was necessary and continuously saw my vision and wouldn't let me make excuses to not get there. I created an online course that utilizes all of my genius and something I'm so proud of. I know I would never have finished it without her mastermind container and Cat's relentless stand for my brilliance and vision. Hand to heart on this one. Best investment in my business and me that I ever made.

Drew Rabidoux
Ive been incredibly pleased working with Cat. I feel like a whole new world has opened up for me of possibility -- I absolutely adore Cats kind, respectful, loving approach to her work while at the same time keeps me held accountable to what Ive committed to. Shes a great role model for me as a soft-spoken, sensitive person when it comes to holding space for my dreams, challenging my comfort zone and holding new boundaries. I cant wait to see where things go in our work together, and couldnt have asked for a better coach to work with.

Liz Rohr
Working with Cat has been delightful and inspiring, and it has yielded tremendous insights into long-standing behaviors and habits that feel adaptive at first but are ultimately unhelpful. Cat does a masterful job of helping you diagnose your own biggest stumbling blocks and the roots thereof, and then providing you with concrete tools and strategies to adopt new, healthier habits in service of achieving your goals. She is incredibly warm, supportive, nurturing, openminded, and also honest and unafraid to hold a mirror to behaviors that may be counterproductive. Her work in helping her clients identify their true essence - as well as their survival mechanisms - and improve their organizational skills as they work towards their goals has been invaluable. As a physician, I have benefited tremendously from Cat's help. I think any person in search of a more fulfilling life - and a more fulfilling approach to *how* we live and work - would benefit deeply from working with her.

Neda Frayha
I interviewed 3 different life coaches and when I met with Cat, I knew she was the one. I felt like I could actually connect with her and that she would hold me accountable to the changes that I wanted to make in my life and were resisting. Working with Cat allowed me to see how I was often making big decisions out of fear, versus what I really wanted. Cat was patient with me when I was scared, called my BS when I was lying to myself and helped my celebrate my wins when I hit a milestone. I have so much self-love that wasn't there when I started. I now feel like I get to shine bright, instead of being in the shadows. Cat has always felt like a partner in the work I was doing. I know that if I hadn't worked with her, that I would never have made the changes that I have, and the changes have been so rewarding.

Crystal Shipp
I first came to Cat to help me find my way out of a bad career experience/boss and ended up gaining so much more. We worked together over two different group coaching sessions. Not only did I eventually find a new job and was able to tackle my interviews from an empowered and authentic place thanks to Cat, I was also able to gain clarity on what I wanted for both my career and my life. Cat is a great guide and shared many amazing resources to help me to make myself a priority in my life expressing my needs and feelings more, taking control of my calendar/how I spend my time, discovering what normal is for me, defining how I want relationships in my life to be, and ways to prioritize my health and wellbeing to make everything work best for me. Cat does a great job creating a safe sharing environment and connecting all participants in the group coaching; even when Im not sharing or working directly on my needs, Im still gaining tremendous insights and lessons from my co-participants, and Cat always found a way to relate the conversation back to me and my goals, too. Im taking away greater skills in communication, responsibility, leadership, confidence, and self-expression and am confident you would, too, if you worked with Cat! I look forward to keeping in touch and continuing to be inspired by Cat as I continue to work on my goals on my own now, and hope to be on one of her next PACK retreats in 2020!

Katherine
At 39 and already a senior level professional, I wasn't sure how transformative coaching could be for me - but I knew I was willing to give anything a try to "unstick" me from my regular loop and push me in the right direction (aka. a terrifying place that allowed me to grow and fulfill my biggest ambitions). I committed to a 6-month program with Catherine and week after week she continued to impress me with her insights and wisdom as she helped me to shift my perspectives and challenged me to truly align my actions with my goals. Although patient and kind, she is also a firm coach who wasn't afraid to call me on my BS nor encourage me to dig deeper (and offered the tools to do so) when I struggled. I can say that my entire way of being to be more in tune to my core strengths and beliefs and thanks to Catherine I no longer feel "pushed by fear, but rather pulled by a vision" - a powerful gift. I would highly recommend her coaching services to others and look forward to our continued relationship!

Rachel Z, Senior Level Professional, Chicago, IL
My experience working with Cat helped me make some important life decisions - such as deciding to leave an unfulfilling job for a new one - by coaching me to better understand and assess what I value and what I wanted ultimately. I recommend working with Cat to anyone who feels stuck and would benefit from expert guidance and support to make some life changing decisions but also to identify those patterns of behavior that hold us back from achieving what we really want.

Anne Marie K
I had never worked with a coach before, so I had no idea what to expect. I was looking for someone to tell me what to do so I could be confident in my path. What I found with Catherine was a partner in discovering what I truly want for my life. She challenged me to see my own greatness and to know I have all the answers already. I became aware of a confidence I never knew I had. I wake up knowing I create what's possible for my life each day. When I was (often) afraid to get out of my comfort zone, she was a strong stand for me, holding me accountable to my commitments. I am forever grateful in having the opportunity to work with Catherine. If you're ready to move your life forward and follow your dreams, have a partner who will stand for your greatness and be committed to you discovering and living your life full on, Catherine is the coach for you!!

Jill A., Charlotte, NC
Working with Catherine (one-on-one and as part of a group she runs for women) made me realize that for all my apparent self-confidence, I was fundamentally lacking confidence and trust in myself, and it was holding me back from pursuing my dreams. For my entire adult life, I had learned how to keep my eye on what I really wanted, but never quite let myself have it. With targeted practices and tools and incredibly transformative coaching sessions, I was able to break through old patterns and find the belief in myself I needed. I am finally allowing myself to create the life I always wanted, without apology. That currently includes allowing myself to articulate my audacious vision for my business, and allowing myself to say no to things I don't want instead of saying "yes" because I'm afraid I can't have the things I do want. I highly, highly recommend working with her.

Amanda H, Editor & Storyteller
I had the privilege of experiencing the powerful coaching skills of Catherine Wood during our most recent retreat to the Dominican Republic! Catherine supported me in discovering vital energy that is now fueling my professional and personal life. I find myself more committed to show up for myself, my projects, and those dearest to my heart! Catherine is a pure reflection of joy and love! She artfully held space of all of the retreat participants, while challenging us to dive deep into our true essence and to own it!

Alicia C, Yoga Instructor
Catherine is the real deal! I cannot think of a better life coach who can totally understand where you are coming from. She provides excellent strategies and tactics to help you go where you want to go, and she will be checking in with you to ensure you are hitting your marks! If you are considering a life coach (which everyone does need one), then I highly recommend Catherine Wood!

Eric K., Annandale, VA
Setting clear goals that are true to you, creating a clear path to meet those goals, and staying on that path are sure ways to success and happiness. Finding and navigating that path is much easier with a trusted and experienced coach. Catherine is the right coach! I don't know if it's her ability to ask the right questions, or because she is so easy to speak with, but she is incredible at helping you shed the light on the path that is right for you. If you feel stuck, it's time to meet Cat.

Johnny S., San Francisco, CA
Catherine is an excellent life coach and I highly recommend her to anyone looking to reach their true potential. She gently guides her clients in a positive and fulfilling direction. In making the initial plans to run my own business, she pointed out ways in which I can maximize my time and my potential to reach that goal. Catherine worked with me to see things from a different angle, which is extremely important for personal growth. I'm sure that Catherine will continue to flourish as a life coach, and highly recommend her.

Brian Eddy, Beverly, MA
I have had some fears that developed from some very scary life experiences 8 years ago and I was finding that I was still carrying these fears today. I wanted to let go and release them as I found they were paralyzing me and creating limited visions for my family members. Catherine worked with me to get me to a state of completion around this. I was able to form some practices that have helped me dismiss my fears and create a more empowering story around the future. In addition to her life coaching, her established career in finance has contributed to her success as a business and financial coach. She has a way that creates an extremely comfortable and secure feeling around some very challenging money conversations.

Jill D, Annapolis, MD
After struggling to make the decision to hire a life coach for several months, I can say after the fact that I'm so happy I did. Catherine is a warm, kind, and insightful coach. She will help you to set and achieve your goals without judgment on the process that it takes to get there. She is supportive and caring, and someone I genuinely looked forward to speaking with for our calls. While working with Catherine, I successfully hosted my first yoga workshop and laid out the plans to do several more throughout the year. If you're willing to do the work, Catherine is an excellent guide to support you through that journey.

Whitney Patterson, Yoga Instructor, Washington, D.C.
Catherine's skill and insightfulness helped me to get on the right path to success as well as identify roadblocks that were keeping me from moving forward. At a time of unexpected changes, she was invaluable at helping me organize priorities and follow through with them. I can't emphasize enough how much I have benefited from her guidance.

Patricia H, Washington, D.C.
Catherine is a stellar coach. She is perceptive, understanding and a spark of true joy. Catherine has helped me see my financial life as a healthy, emotionless, thriving creation of my own. She supports my goals and always stands for me at my fullest expression. If you would like to create financial freedom in your life, or make the impossible happen in your business, Catherine would be an ideal coach to create the synergy you want to get to the next level. Thanks Catherine for personifying serenity!

Alyson Wagner, Rockville, MD
Cat has really helped me rediscover the joy in my work; she's transformed the way I relate to it, and to myself.

Olivia, Berlin, Germany
One meeting with Catherine and you will see her immediate impact on taking your confidence and success to the next level. She is so easy to talk to and asks all the questions I never would have asked myself.If you want to propel your career, love life, or level of happiness you really need to sit down for a session with Cat and see what a difference she can make for you.

Heather Leiss, Washington, D.C.
I would recommend anyone to sit down with Catherine. She's a an honest and genuine person that helps people find their passion(s) in life. Catherine is her own success story and wants to share what she learned with other people.

Matt S., Sterling, VA
Catherine is one of the most amazing people I have ever met and worked with. She is the life coach who lets you know and believe that anything is possible. I worked with Catherine after quitting my job as an attorney. My goal was to grow my fashion business and also become a life coach. Within six months of working with Catherine, I had doubled my fashion business growth and revenue, and enrolled in a great ICF certified life coaching program. Catherine supported me every week in shifting my context from hobbyist business woman to boss lady CEO. From setting daily and weekly goals and priorities, to creating an environment that supported my growth and transformation, Catherine offered me the right support that allowed my ideas to grow and flourish. I made the transition to exactly who and what I wanted to be, and doing exactly what I love doing. Catherine cares about people. Being a life coach is not a job for Catherine. It is a way of life. Helping and supporting others, and being a realistic and enthusiastic supporter comes naturally to Catherine. She sees your potential, and allows you to grow into full potential, all while enjoying the journey, and creating an awareness of what is truly possible for your life. I 100% enjoy working with Catherine, and credit her with my incredible transformation as a woman, mother and business woman. She helped me gain perspective of what it means to fully take charge of my life and my career to create amazing possibilities. I highly recommend choosing Catherine if you are looking for a life coach that will support you, and bridge that gap from where you are to where you want to go.

MiMi Dabo, Founder of Miatta MiMi, Washington, D.C.
Catherine has a special ability to inspire people to follow their dreams and to take risks that they never thought were possible. After one conversation with Catherine, you will be overcome with a sense of purpose and decisiveness. Catherine deeply cares about helping people see the talent they have to offer to the world. It has been wonderful experience learning from Catherine's leadership style and how it translates to her work as a Life Coach. If you are looking for a Life Coach that personable, always prepared, and driven to help her clients achieve their objectives, I highly recommend working with Catherine!

Edgar Ndjatou, Partner at McCree Ndjatou PLLC, Washington, D.C.
Catherine, I knew I had to hire her when she had me squirming in my chair in our first meeting. Her insightful questions assured me she had the skills to both perceive and make me address my thought processes that were restraining my progress. In two short months she has managed to walk me through my internal noise into a stride of actively creating the future I want. Her intuitive ability to read past your statements and lead you to your true stumbling blocks is amazing and incredibly valuable. What an excellent return on my investment.

Larry Dupuis, Massage Therapist, Washington, D.C.
I would say that gaining confidence in my abilities really started coming out when I started coaching with Cat. The life coaching side of it was what I needed, that little extra push in my business so that I was confident in myself. I feel like I was faking it until I could make it; that's essentially what I was doing, and I was good at it. I was good at copying what everyone was doing, but I don't think I realized that I was capable of figuring it out on my own and actually creating a totally separate path that other people could follow behind me, and with Cat I really unlocked those fears and was able to find that confidence in my abilities. When I went into coaching with Cat, I thought I'd see a few changes. I thought it would help push me just a little further than what I was doing, enough essentially to get to where I was hoping to get closer to my small leap goals. The smartest thing I ever did was a sample session with Cat to talk about my business and what my goals were and putting it into action. She is awesome at holding you accountable, which is exactly what I needed even though I did not know that until she sat down with me and really held me to what I said I was going to do. And because of that, I've pushed my limits, I've pushed past my comfort zone and I feel stronger and happier and healthier in my life, my personal life and my business, and I just can see so much more potential in myself than I ever saw before, and it's all thanks to coaching with Cat. I have such a better perspective on myself as well as way more confidence in myself than I ever had. I don't think I ever really realized what people thought of me, and I think I had a lot more negative voices in my head than I originally realized I had; I just thought it was something you had to live with and kind of just power through. But in working with Cat I've started to understand why I say those things, how not to be brought down by those awful feelings or thoughts or untrue notions about myself. And all of those components have made me a stronger entrepreneur and stronger in my personal relationships, as well as just feeling more confident in myself and being a leader of other individuals and being somebody who inspires other people, which I don't think I realized how much I could do until I had done this. It's totally changed my relationship to myself. I don't think I expected that to actually come out of it, and it's been a wonderful surprise.

Kerilynn Vigneau, Associate Partner & Personal Stylist at J. Hilburn, Washington, D.C.
When I decided to hire a coach, I talked to 5 different coaches but then came upon one—Catherine Wood—who really challenged me with the things she said, the questions she asked, and the way she was. Our first conversation gave me a strong belief that she would be a very valuable ally as I embarked on my journey as a career dancer. When I went into coaching, I was kind of expecting someone that would challenge all of the decisions that I made and tell me what I should and shouldn't do. But anyone who knows anything about coaching knows that's totally not it. My expectation was off, but it turned out to be a lot more helpful than I thought it would be because coaching is all about you (me). I already have everything I need and I just have to manifest that and embody that and believe in myself, and learning that was super important for me. Being able to believe that you have something to offer and that you're valuable, that's where so many people get stuck because you look at everyone else who is already a success and think you're not good enough. But you can't compare yourself to professionals as a beginner. We all had to start somewhere, and if you never start then it's not going to happen. I think coaching helps you get there, and that is really important. One of the most powerful things I learned during coaching with Cat is that you can't choose from fear. You must choose from commitment. You have to go much deeper than the words—you must learn how to internalize it and then actually state out loud what choosing from commitment means to you.

Alex Milewski, Founder of Block 1750, Boulder, CO
Catherine has committed herself to helping lives change for the better and you don't have to look any further than her clients and colleagues to see that she's serious! I am friends with a few of her clients and they attribute MUCH of their success to their work with her. That speaks volumes. I've known Catherine for years now and have enjoyed watching her journey as she found a way to use her gifts to not only build a thriving business but truly help others!

Derilyn Freeman, Financial Professional at Prudential Advisors, Washington, D.C.
I had the pleasure of meeting Catherine while I was a graduate student in Washington, DC. She spoke to my class shortly before graduation, and she made such an impact on me in the way she helped us quickly and efficiently define our goals, that I started to follow her on LinkedIn and attend her events, like the inaugural LadyBoss event she held in Virginia last spring. Catherine has the unique talent of being both a great listener and observer of human character. She can help you quickly identify your strengths, reflect on your goals and then devise a realistic game plan to reach these goals. In order to help me find my first job, she connected me with several clients who worked in the field and were able to mentor me and offer me work. From the supportive and inclusive (and loyal!) community of clients she's built up, it's clear that Catherine's generous spirit and passion for helping others through her life's purpose of coaching has already had an enormously positive impact on the DC community!

Dani Prieur, Journalist, Washington, D.C.
Working with Catherine as my coach for a year has been a transformational experience. I have been consistently working on uncovering my blind spots over the last decade, and working with her had me really look and see how much is still there for me to uncover. One of the things that powerfully shifted for me out of working with her was to notice how much I approach life from a view of 'I'm right' and 'other people are wrong,' and to look at how I can be responsible for creating win/win relationships around me. My top two most rewarding experiences working with her have been in creating myself as the source of my life, and also in being vulnerable as an access to having deep, meaningful relationships. The greatest win out of working with Catherine has been the freedom that I have experienced in my relationship with my wife, in discovering where we have areas to develop and then jumping in and developing them! Catherine is amazing!

Zach Wineman, Coach and Sign Language Interpreter, Washington, DC
When I first started life coaching, I was pretty morose about my work life. I felt stuck, like I wasn't progressing in my career. I was overwhelmed with expectations, both those I set for myself and what I thought were others' expectations. I felt like I wasn't sure who I was anymore. The professional me acted wooden, seemed constantly fearful—of doing something wrong and/or being discovered as a fraud incapable of doing her job, and was constantly on edge, leading me to be quite testy. Catherine helped me to identify the root cause of these problem areas, which was my unspoken belief that I wasn't good enough. This self-limiting belief not only affected the way that I showed up in the workplace but also how I related to others in my personal life. To help me build my self love and feelings of confidence, Catherine gave me various exercises, such as brief questionnaires for family and friends, which helped me to see my strengths as well as tap into areas of improvement. From powerful mantras to great tools, like the coaching project design method, Catherine armed me with all sorts of useful information and tricks to boost my self-esteem and move me closer to my goals. Besides coaching on a better way to relate to oneself, a more loving way to treat oneself, Catherine constantly challenged me to try new things and to reach for the stars. I didn't believe many things were possible for me before I started life coaching. I was afraid of failure and judgment. Challenging myself and taking on activities that I found intimidating were very healing and confidence boosting. I wanted to be able work on bigger projects and wasn't sure how to broach the topic. For a while I simply waited and hoped my boss would offer a new and important project to me. Catherine pointed out that I could always ask for what I felt I deserved. Asking for what I felt I deserved was something I'd never really done before because it dawned on with repeated sessions that I didn't honestly feel like I deserved very much. Another very helpful aspect of Catherine's services is that she helped me to identify my patterns of thinking and acting. I have this thing where I go into "panic mode." Envisioning a more self-assured, self-loving person, I realized that being self-loving means trusting yourself and knowing that the answers are within you. The girl who sought life coaching was sad, frustrated, and pessimistic. The person I am now is someone who has a much more loving relationship with self. I am now a person who is committed to taking on any challenge because I know that I can do it. I am much more self-aware. I recognize the familiar, comforting, and unproductive things that I may do in times of high stress and try not to do them. I view myself more as a team member than an individual who is just trying to keep afloat in the workplace. I am gentler with myself, no more being hard on myself. I see my gifts and the ways in which I can use these gifts to make my life and others' lives better. I am no longer shy about asking for what I think I deserve. I am more myself at work. I care less about what others think and how they will receive my messages. I know and will constantly remind myself that I am good enough, I am smart enough, and I am beautiful enough.

Catherine P, Editor, Washington, DC
I appreciated how you motivated me. I tend to be really hard on myself, often putting myself down for things I mess up on or do not accomplish. You did the exact opposite. You encouraged me and congratulated me on what I did right and worked with me to figure out why I don't follow through on certain plans or projects. Truthfully, my life is not drastically different, but I am. I'm at a much better place emotionally now than when we first started. I was in a new city, just out of an old relationship, in a new position at work, and I didn't know what to do. I had high hopes, but not a clue how to begin or how to get out of the rut I felt I was stuck in. I loved how you motivated me to do the things that I had decided I wanted to accomplish. You helped me to organize my ideas and goals and put together an outline of how to achieve them. After each session, I felt empowered, like my eyes were opened to the tools I already had and needed to take the next step. It was like the impossible wasn't so impossible anymore.

Khandle H, International Educator, Santiago, Chile
Over the 12 months of our coaching relationship, Cat served as a guardian angel for my dreams. She was an unbiased observer who stood for my greatness and represented love, openness, and opportunity. Working with Cat, I went after my commitments like never before, shifted my views around almost every area of my life, and stopped letting "how" block my action. My life was transformed many times over. Cat—thanks for being such an amazing mentor, coach, and woman.

Megan Taylor Morrison, Small Business Owner and Coach, Arlington, VA
I highly recommend Catherine as a coach and encourage anyone that's not living a life they love to speak with her. I started working with Cat during the summer of 2015 because I had noticed that I wasn't very comfortable asking people for things. In fact I hated asking people for anything, regardless of the context or relationship, which was hurting my business! After all if you want to do business you have to ask for it. Furthermore you have to put a price on your value, which I was also struggling with! While working together we have had so many valuable discussions on a range of topics, including many things that I was never aware of but impacted by all of the time. These subjects ranged from discussions regarding confidence and anxiety, to how I approach my life and the lenses through which I see it. For example, we uncovered that I often approach things in a performance context, which can be incredibly negative and self-deprecating, even though I would never, ever treat another person like that. I'm extremely optimistic, so this was a huge surprise to me. Once I was aware of it however, it was shocking how often and how severely I criticized myself. After all, if I would never treat a friend or child or stranger with such harsh thoughts or actions, why would I ever treat myself like that? And yet I've been doing it for a very long time without ever realizing it. Cat has been helping me acknowledge this behavior as well many others, then practice the things that I should be doing so that I'm at my best and truly enjoying each day. As someone that doesn't want my life to go by without loving it, this is crucial and powerful for me. Knowing this, I highly recommend Catherine as a coach and encourage anyone that's not living a life they love to speak with her.

Skyler, Small Business Owner, Washington, DC
It was a pure joy to partner with Catherine for 9 months! I found such inspiration in the collaborative relationship we cultivated and I was able to attain (rather than entertain) some of my long-standing goals and dreams. With Catherine I started to truly believe that I am worthy of my dreams, that "some day" can be "this morning" or "next Tuesday" and that it is possible for me to have it all. This gift of self-worth gave way to opportunities for me that I might have missed without Catherine's intuitive coaching. Catherine coached me as I took on a leadership role on my team at work and I've since requested (and received!) an important promotion. I incorporated weight-lifting and race training into my daily life and am now working towards new goals of running a 10k and competing on stage. I now lead a lifestyle that has room for both my full-time career and ambitious fitness goals. My friendships and family relationships are more honest and richer than they've been in a long time, and my marriage is thriving! While I celebrate big tangible wins like these, in 9 months with coach Cat, I also strengthened mental and emotional muscles, more firmly rooted my spiritual self, and gained financial traction. I believe all of this was possible thanks to Catherine's brilliant perspective and ability to tailor her coaching to get me to my dreams.

Laura Kline-Taylor, Coach, New York City
Working with Cat over the past year I am amazed at the journey I have taken. Cat helps people move out of their own way and really go after the things they want in life. It took me a long time to learn that I needed to be able to live in the present and that it was OK to take time from work to enjoy life, family, and hobbies. In our first 30 minute conversation I already had multiple changes to takeaway and implement in my life. Some of those things as small as adding music to my morning routine because it would make me happier, and those small things really add up! Eventually the way you face the day, your challenges, and the decisions you make are altered in such a positive way. Over the past year I was accepted into the MBA program of my choice (with a scholarship) which I had previously been afraid to apply for, I received a major award at work for my performance, and I took the time to take vacations with my family (previous year I didn't take any). I cannot recommend Cat enough, it is amazing the progress you can make having her in your corner.

Eric Lowney, Senior Consultant at Booz Allen Hamilton, Virginia