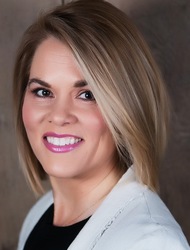 Cathleen Miller

Overland Park, Kansas
Life Coach, Relationship Coach, Business Coach
See site for degree + certifications since 2001
I empower entrepreneurs coaching intuitive development to improve business success and personal wellness, so you can make more money, better manage time and improve your energy to enjoy your success!
Details

Overland Park, Kansas 66221
Hourly Rate: $250 to $295 US Dollars
Gender: Female
About Me
As a born gifted intuitive who has done two decades of professional training, I am not your typical coach. My intuitive sessions combine a three prong approach using intuitive reading, energy coaching and distance quantum field therapy balancing. This gives you the greatest value advantage to better understand any life issue you are seeking to improve from physical, business, relationship and so on. My focus is to guide clients into a better understanding of their own intuitive knowing so they are able to better discern what their body, business and relationships are doing and needing from day to day.
My coaching expertise can clarify issues around body/health, business/career/entrepreneur, personally and professional relationships. Additional requests for performance coaching from professional athletes and performers is also possible to clear limitations keeping you out of your personal and professional success potential. Distance energy balancing techniques are used to relieve pain and improve physical, emotional and mental ease so you can be confident moving forward.
I have intuitively coached thousands of clients internationally (currently in 49 US states + 11 international countries). My focus is to guide each unique client into greater conscious awareness of their own empowered potential to create wellness in their body, soul success in their business and authentic love in their relationships.
Specialties include intuitive business and career coaching, cancer and trauma recovery, healing past relationship trauma to move into new love, spiritual and intuitive development and growth to create your best life now.
More info on intuitive sessions, monthly wellness membership, frequently asked questions, client testimonials, wellness blog and more, please visit my site at link on page.
Reviews
6 reviews (5.0)
I met Cathleen about a year ago. I went to a retreat center in Arizona to recover physically, spiritually, and emotionally from some major unexpected health issues. I'd always lived a very healthy lifestyle, and I was overwhelmed with my diagnosis, surgery, and attempts at recovery. Cathleen was conducting a seminar at the retreat center, and I was so captivated by her energy, and the way she taught me to view life differently, that I rescheduled my appointments there so that I could attend all of Cathleen's holistic wellness retreat program and also did a private session with her. I have been working with her now via distance phone sessions for about a year, and not only do I feel better physically, but I am learning new ways to live my life that are so much more productive. Cathleen has helped me find an inner peace, more confidence, and an understanding – at a whole new level – that life is a journey to be lived to its fullest.

– BB, Nashville, Tennessee
Before I began the 5 week Life Series with Cathleen, I was stuck in a rut and was searching for a change that would bring me happiness. I had a good job and family life, but still, something didn't feel right. Even after seeing a counselor, reading many self-help books, along with trying other strategies, I was starting to feel more hopeless, unable to identify what that change could be. I found Cathleen's website and instantly knew that it was exactly what I needed. After having my first session, I learned so much about myself and my beliefs that were holding me back. I immediately started to feel grounded and hopeful again. Each session provided me with a deeper healing that I didn't even realize I needed. My original intention for seeing her was to find a sense of direction in my life. She ended up uncovering deep rooted insecurities and false beliefs that I was holding on to, created from previous experiences in my life, some that I had totally forgotten about or was unaware of. These were completely blocking my true potential. Each session brought me to a higher level that would have taking years to obtain, if at all. Now looking back, I don't even feel like my former self. Cathleen has helped me uncover my unique gifts which I can nurture and help others with. That is exactly what I was looking for. I went from having limited beliefs and perceptions of what I was capable of, to now having the courage, self-confidence, and clarity to create changes in my life that are far beyond what I ever thought possible. The best thing is that I finally feel like I love myself for the first time in my life. Cathleen is so compassionate for her work and truly cares for the people she heals. It is so comforting to know that as I continue to grow, she has a variety of services to help me along life's journey.

-SE Overland Park, KS
Thank you Cathleen for the awareness that you helped me get to about teaching my yoga classes. I had more students in my yoga class today that wanted to come back, and I taught from a place of me. I felt different, more connected and not afraid to be me. After class, one of my students told me that I was so soothing and that I got her to relax. I got to let go into the ease of truly believing in myself. I feel wonderful.

H.P. Leawood, KS
Thank you so much. Your LIFE SESSION did some major deep over haul on things. Appreciate all the insight and things you suggested that I can do, which have helped. You did some HUGE deep cleaning and I have really felt a difference in being centered. Certain things and issues that have in the past triggered BIG issues for me do not affect me any more. I have applied what you suggested and things have shifted. As always it's a work in progress. You really helped me in some wonderful ways. Thank you again! Your work is amazing! :)

-P.W. Overland Park, KS
"I have done countless alternative therapies for pain and depression for years now. All of those combined did not touch 1/100th of what just shifted in this ONE SESSION with you! THANK YOU!"

-Palm Beach, FL J.R.
"Cathleen is one of the most gifted intuitive healers I have ever worked with. Please let me know if you are ever able to schedule to be here in Tampa again."

-SR owner Raydiance Wellness & Helio Spa Tampa, Florida
The Smart Way To Find A Coach

1 Describe Your Goals

2 Get Matched

3 Free Consultations
Find My Ideal Coach Now