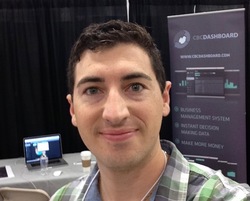 Chad Counts

Thousand Oaks, California
Business Coach, Executive Coach, Leadership Coach
Inactive LMFT
My ideal client is someone who is on the their desired career path or track who is running into difficulty or barriers excelling in their current role. Too busy, burned out, stuck or need more support
About Me
Graduated from Pepperdine University 07 (undergrad) and 09 (masters).
Worked in Child Development to achieve hours for my Marriage and Family Therapist Licenses. Meet my wife and she is still working in this field.
Went into Business Consulting, worked with Owners, Managers and Employees to achieve profit and performance goals.
Father of 2 and avid sports fan.
Reviews
Chad doesn't have any reviews yet.