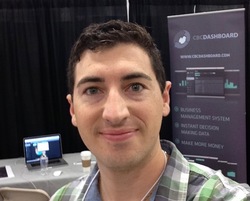 Chad Counts

Thousand Oaks, California
Business Coach, Executive Coach, Leadership Coach
Inactive LMFT
Individuals who are on their desired career path and running into difficulty, barriers excelling in their current role. People experiencing burnout, who need help delegating or transitioning roles.
About Me
Graduated from Pepperdine University 07 (undergraduate work) and 09 (masters).
Worked in Child Development to achieve hours for my Marriage and Family Therapist Licenses. Meet my wife and she is still working in this field.
Went into Business Consulting, worked with Owners, Managers and Employees to achieve profit and performance goals.
Father of 2 and avid sports fan.
Reviews
2 reviews (5.0)
VERY UNDERSTANDING,,

MICHAEL P WNEK
Chad will meet you where you are and lead you to where you want to be by refining your sales efforts, providing tools to measure operational proficiency and increased profit, generating real world training for your sales team with relevant examples and memorable tips, along with contemporary industry input for the benefit of owners/managers gathered from his extensive network with companies just like yours. Chad is the real deal an honest family man with valuable experience and the desire to help you succeed. Bringing Chads talents into your world isnt an expense, it is a wise investment in your companys future success. Chad has been a blessing to M&M, and I am confident he will be a blessing to you, too!

Ian/Sales Manager of M&M Auto Parts, Inc.