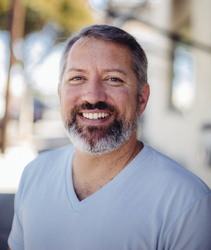 Chad Curtis

Long Beach, California
Business Coach, Executive Coach, Entrepreneurship Coach
Project Management Professional, Transformation Coach, Health Coach
Are you a corporate professional who has achieved the American Dream but somehow happiness and fulfillment still elude you? I partner with my clients to create a life they never dreamed possible!
About Me
I achieved the corporate success and lifestyle I sought my entire life and realized I was completely unfulfilled, drained, and empty inside. When I turned my focus to "building a life" instead of just a career, everything changed! My life became one I never dreamed possible.
When you focus only on building a career, your life becomes what is left over after your career/organization takes what it needs. Everything else in your lifestyle is subordinated to your career demands.
I show others how to create a new life experience, I show them another way of being in this world. How to focus on building the life they want to experience every day and then create a career that is exactly aligned to that desired life.
Reviews
Chad has helped me immensely with both professional and personal development. As someone with a corporate and military background, Chad has brilliant insights into business and management. He has developed my business ideas and coached me in my work and negotiation habits. However, the key to my success has been in the other half of Chads persona and expertise his personal growth, philosophy, and healing. He has his feet firmly planted in both worlds both the corporate and the independent, both material and spiritual. He has not only helped me through dark times but helped me discover the ability within myself to become a happier, healthier, and more productive person. I highly recommend his coaching, and I applaud him for his tireless work and unyielding truth to himself and others.

Darrell R.