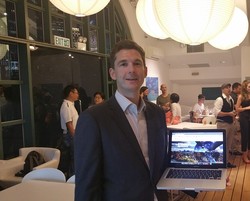 Career Coach, Entrepreneurship Coach, Performance Coach
BA
I help professionals and entrepreneurs define their dream career or business in fields such as finance, marketing and technology. I then provide them with a strategic pathway to realising their dream.
About Me
OVERVIEW
Following a 10 year finance career in the City of London, Charles came to Hong Kong in 2012 as a start up entrepreneur providing coaching and consulting to individuals at management and executive level. He leads group and individual training for sales and internal communication, presentation and pitching to clients across industries such as banking, luxury retail, online gaming, and hospitality.
BACKGROUND
Armed with a degree in Economics and Accounting, Charles went on to work in accounting and finance in the City of London. Charles found his true passion was helping people learn new skills and mindsets. He found joy and success as a trainer for financial traders and brokers. The opportunity to move to Hong Kong in 2012 was too tempting to ignore. Charles learnt about the Hong Kong style of business and the interactions between businesses in Hong Kong, China, and the West. After 3 years he was ready to start his own training and coaching business, which has been going strong ever since.
COACHING STYLE
Charles adapts his programs to suit the development style of each coachee. Charles is an open and honest communicator, who looks
to build a strong rapport with his clients. He digs deep to understand their underlying motivations and their long term aspirations. Working back from there to tailor make a strategy whose efficacy is easily measurable.
Reviews
Charles doesn't have any reviews yet.