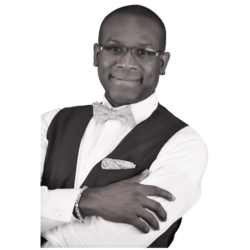 Charles Edgerton

Lilburn, Georgia
Business Coach, Entrepreneurship Coach
20+ year Business owner, Franchise Coach, Emyth Master
I coach new and existing business owners with 0 to 10 employees. I teach my clients how to leverage technology to master the 6 disciplines of business starting with Leadership.
About Me
I am a devoted husband and father of a beautiful wife and two amazing daughters. I am of humble beginnings but had an abundance of love as a child. My path is one of nontraditional means which provides me with a unique perspective that I share with my clients.
I am a college dropout and serial entrepreneur. My past experiences include but are not limited to the following: I owned a small record label that produced a local artist who went to number 1 on the local radio station. I am a technology geek who started working for IBM as a tier 1 support specialist in 1995 and ended my corporate career in 1999 as Technology manager for GE Capital.
I left corporate in 99 to start a technology firm and was franchise #3 of Computer Troubleshooters USA. By 2003 I was elevated to the Regional Director for Computer Troubleshooters responsible for growing my region (Georgia) and coaching the franchisees on how to build a successful business. In 2010 I was elevated to Assistant National Director for the franchise were I provided coaching to all franchisees in the US and Canada. During my tenure Computer Troubleshooters was voted the #1 Technical Support Franchise by Entrepreneurs magazine 8 consecutive years.
In 2006 I was recruited by TapIt Fame Inc and hired as the Chief Operations Officer. TapIt created a digital distribution tool that turned radio stations in local digital music stores. It competed directly with iTunes. The company is now called My Melo.
In 2016 I started a digital marketing firm called Lead Genetics and have worked with some of the top internet marketing executives like Jamie Ohler of Dropmock and Eric Salgado of Builderall. I created a training program called Mastering the 6 Disciplines of business that teach entrepreneurs how to build a sustainable business leveraging technology. The 6 disciplines are Leadership, Capital, Marketing, Conversions, Systems & Production.
If you are looking for someone with hands on experience look no further.
Reviews
Charles doesn't have any reviews yet.