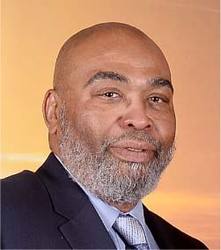 Charles Mann

Bowie, Maryland
Life Coach, Relationship Coach, Family Coach
Certified Life Coach (CLC), M.NLP Practitioner
I work with adults to identify, evaluate and adjust to challenges they are experiencing in their life. My clients are motivated by their desire to have strong relationships and careers.
About Me
"As soon as I have the answers, the questions change". Can you relate to that?
I coach adults to identify, evaluate and adjust to the changes that occur throughout life. I am your sounding board, challenger and trainer. My coaching practice is NLP-based, leveraging strengths and adjusting weaknesses to create breakthroughs. These methods have assisted my clients in creating a dynamic view of their future and in many cases, assisted in past hurts being reframed to a useful lesson rather than a debilitating obstacle.
As an avid problem-solver, I developed a zest for solving problems from working across the fields of Healthcare, Direct Sales, and Information Technology.
I am a Certified Life Coach and M.NLP Practitioner. My coaching style pays attention to "how you do, rather than "why you do" to create breakthroughs. I love the process of establishing rapport with my clients, as knowing them better helps me personalize my services to them.
I am a dedicated coach who loves to see my clients at the peak of their dreams. I believe my curiosity, superior listening skills, and dedication are qualities that will make me your go-to coach. My enthusiasm for the growth and success of my clients makes transforming individuals into keen visionaries more of a lifestyle and less of a career. If I can be of service to you, please contact me.
Reviews
2 reviews (5.0)
My experience with Charles Mann has been nothing but life changing!! Mr. Mann is very purposeful and pragmatic in his approach, with an intentional way to help me reach success. His coaching opened a door for me to take a step back and assess whats important and look at my strengths and weaknesses. Mr. Mann consistently has the right level of empathy to ask the right questions helping me to navigate through to the other side of my thinking. I would highly recommend Charles Mann and his services!!!

Leslie Ellis
Working with Charles has been very helpful. He's got this incredible ability to get you unstuck by using powerful questions that challenge your thinking and allow you to see a situation from a new, empowering perspective. Charles's coaching style is unlike anything I've experienced before. No matter the challenge at hand, he manages to make you feel safe, comfortable and most importantly heard. If you too are wondering what it'd be like if you could express your full potential consistently, Charles is the coach for you.

Ben P.