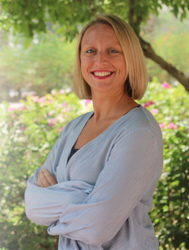 Charlotte Stebbing-Mills

Dubai, Dubai
Life Coach, Performance Coach, Health and Fitness Coach
Federation of NLPC Professionals, COMENSA, CCE,
I coach people looking for clarity, mindset transformation, those who are struggling with a problem and looking for sustainable results.
About Me
Charlotte is a master coach, author and educator. She has been in the world of wellness since 2005. She specializes in inner-transformation. Aside from her corporate success within the fitness and wellness industry, she has coached thousands of people in fitness, health, life, spirit and business.
Based upon everyone she's worked with and her own personal journey she believes that continuous improvement and connection of our inner essence is what we need to explore more of in our lives. Whether this is within our relationships, careers, spirit, health, mission for financial freedom and/or overall wellbeing. It is essential that we strive for positive growth.
She has dedicated her life to serving others by sharing her struggles, success' and strategies. She has taken the best of what she has learned from personal experience, client experiences, constant investment of education and mentors to encompass a theory, which will take someone from the ordinary to the extraordinary.
Leading others to gain clarity on vision, personal efficiency and existence is one of the most rewarding contributions she has ever made. She works with individuals,groups and corporates to achieve ultimate high performance. Her passion is to bring you tangible results so you have everything you need to ignite your inner spark to shine into the world.
With your permission she would like to raise the question of presence and self awareness in your life, and find out what you want to continuously improve and then more importantly help you to get real life, tangible results! She offers both online and in person coaching at your convenience.
Further Certifications Include: Qualified Master Coach, Empowerment Coach, Lifestyle Coach, Wellness Coach, NLP Coach, NLP Practitioner, Time Paradigm Practitioner, Relationship Coach.
You are welcome to learn more about her by checking out blogs, videos, social media or drop her an email. She'd love to help you kick start your journey right now.
Reviews
12 reviews (5.0)
In the time that I've known Charlotte, she has helped me cope with my anxiety so well that I feel much better than I had in a long time. She's transformed the way that I approach matters in life and taught me some valuable life lessons along the way. Working with Charlotte was one of the best decisions I have ever made. I will forever be grateful for her help and would recommend her to everyone I know.

Dina A, Dubai
I cannot begin to say how much Charlotte changed my life. She equipped me with thoughts and tools that set me free from my limiting beliefs and made me confident in pursuing my dreams. She is a great coach and a wonderful human being. It was worth every minute, and I am forever thankful to have such an experience.

Rehman, India
Charlotte has been absolutely amazing in helping transform my mindset and put me on the path towards my life goals and ambitions. Her calm, kind and upbeat manner has been instrumental in her life coaching. Every session has been very productive and I have felt a gradual transformation in my way of thinking and how I deal and cope with situations. I couldn't rate someone more highly in overcoming obstacles that are stopping you from achieving your life goals.

Rosie Beer, UK
Growing up, especially in my neighbourhood, you never heard your friends saying they'll be sitting down and 'talking about their problems'. I definitely fell into that category as well where it has always been a challenge to speak about past and present issues that, for most of my life, I preferred to keep locked away until it became distant and eventually indistinct memories. However, deciding to work with Charlotte has been one of the greatest decisions I've ever made. It's one thing to speak with someone who calls themselves a 'specialist' however, to have someone so effortlessly help root out things that make you realize that you've only been allowing detrimental self-made obstacles to control your life's choices; a realization that needed to be addressed. Thank YOU Charlotte for aiding me in my path to personal Greatness.

Vahid Ellis, New York
Working with Charlotte has been more stimulating and insightful than I ever imagined coaching to be. She provides the perfect balance between spirit, science and mastery that I have been looking for. I had been battling with deep-rooted self doubt and discipline for a long time, which disabled many other aspects of my existence. I felt as though I was sleep walking through life and was desperate for guidance and a sense of purpose. Through the theory and practice of Kaizen Life Spark, I am able to creatively unlock my intuition and practically tap into my potential professionally and emotionally.

Maryam A, Dubai
Charlotte gave me the tools to see things from a different perspective and to see my world in a whole new way. A more enlightened care free one that I am in total control of and that has now helped me root myself in the present moment. Not only is there a new found calmness that I have longed for but I no longer give my time or attention to anything that drains or steals my peace. This awakening has had a huge affect on every aspect of my life, from changing jobs, to moving, to my relationships with friends,family and loved ones and has helped me eliminate toxic people and situations from my life. I am truly grateful for her and for the impact she is having and wants to have on the world as a whole.

Chontell Randles, Dubai
I was feeling stuck and lost when I started working with Charlotte. She helped me realise that I had all the answers already. She didn't tell me what to do or give her opinion, she simply supported my journey through her seamless coaching process. I actually enjoyed going to the sessions and putting in the work. I no longer feel stuck or lost, I feel energised with a purpose, I feel amazing!!! Thank you so much xxxx

Mo Almeri, Abu Dhabi
Before I did any 1:1 coaching sessions I read the book written by Charlotte (MindShift Map). I was impressed by the simple results I got from this alone so I tried some sessions. I cannot describe how grateful I am for the answers I found. It has changed not only my life but my families life. Charlotte is lovely.

Nisreen Mais, Dubai
I entered coaching with a little apprehension at first but after spending time working with Charlotte I realised this has given me a chance to alter my path in life. It has made me totally rethink my outlook on my life. Thank you!

Caroline Partridge, England
Working with Charlotte has been my best investment yet, an amazing journey into my own mindset. This has helped me realise that i am holding myself back and stopping myself from achieving my passion. The coaching style she used has really helped me to understand myself and given me the confidence to change my life for the better. Highly recommended for anyone who is stuck and does not what direction their life is going in or needs help in ridding themselves of bad habits and limiting beliefs that are stopping them from achieving their goals.

Jonathan King, US
If you're looking for a way to think more positively and change your thinking pathways, coaching with Charlotte is for you! To say this has changed my life is an understatement!

JA Black, England
When I started working with Charlotte, I was lacking self-motivation and feeling lost at that point in what I actually wanted to do in my professional life.. This was about 5 months ago.. and it changed my life! It's changed the way I think, the way I do things, why I do things and how I see things around me. My mind has shifted to a way that I feel that nothing can stop me from what I want! If you're one of those that somehow is feeling lost or not sure about your life goals this is for you.. I highly recommend you to give it a try!

André Fox-Martins, Dubai