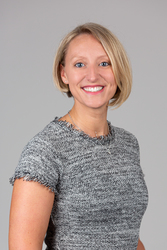 Charlotte Stebbing-Mills

Dubai, Dubai
Life Coach, Health and Fitness Coach, Performance Coach
COMENSA, Federation of NLPC Professionals, Master Life Coach, NLP Practitioner, TPT Practitioner, Lifestyle Coach
I coach successful men and women to eliminate stress, calm a racing mind, feel in control of their emotions, build a healthy body and live a stress-free life (that lasts).
About Me
Do any of these statements ring true for you?
• You feel like you are always trying to do it all, but there's never enough time.
• You strive to give 100 percent in every area of your life, but it's hard to keep up with your own expectations.
• You want to be more creative, more enterprising, more consistent, but you feel like you start and then don't follow through.
• You feel continually drained and overwhelmed by all the commitments in your life.
• You've already seen a coach, a therapist, a trainer, a nutritionist, read lots of personal development books —and you're still not getting the results you want.
• You feel stressed out by your future, your relationships, financial problems and your work.
• You wake up feeling tired, anxious, lacking energy and motivation
You're in the right place.
Charlotte is a Master Coach, Author and Educator.
She has been in the world of wellness since 2005 specializing in inner-transformation.
Aside from her corporate success within the fitness and wellness industry, she has coached thousands of people in fitness, health, life, relationships and business.
Too often people try to focus on one area of their life and neglect to see the bigger picture of how all areas of life are intertwined.
Charlotte works with her clients to integrate every aspect of who they are. Including mental health, emotional wellbeing and physical wellness.
So why should you trust Charlotte?
1) She's been in your shoes. She knows what it's like to burn out, to feel lost, to have physical and emotional pain… but she's turned it around.

2) She cares about creating lasting change in your life. No bogus shortcuts, random hacks, or unproven advice.
Others fix symptoms but she knows treating the root cause is the only way to get, and keep, results.
You are welcome to learn more about her by checking out her blogs, videos, social media or drop her an email. She'd love to help you kick start your journey right now.
Reviews
3 reviews (5.0)
I cant thank Charlotte enough for our sessions! She was always so kind and approachable and made me feel comfortable. Her help and support allowed me to feel happier within myself in a few months and I gained knowledge and tools that will last forever! Thank you

Hannah
Coaching with Charlotte; has been and continues to be a life changing experience for me, and has even extended across boarders to my family. Her aura and warm disposition envelop you like a warm hug; giving you a safe space to feel and be vulnerable without any judgement. Charlotte is attuned to me as a whole person and ensures my growth journey is uniquely mines, with a ripple effect on those around me. Coaching with Charlotte is priceless and whilst she has provided me with all the tools for love, acceptance and continuous improvement. She is always there, willing to help like a best friend you cant do without. Her responses are prompt and whilst she doesnt always give you the answers, she guides you to it in the most supportive way. As sceptical as I was to begin coaching. The experience with Charlotte ensure it was well worth it

Stacey Ann
The best life coaching I have ever had ! I feel more calm than ever and I can I say I have more self-love thanks to Charlotte

Widad Khalid