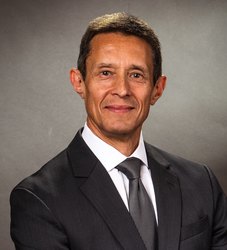 Chat Leonard

Irvine, California
Business Coach, Executive Coach, Leadership Coach
BS, Certified Coach, Coach Training Alliance, ICF-accredited
I coach executives, directors and mid-level managers seeking new ways to enhance performance, leadership and team building skills, resulting in greater productivity, empowered teams and improved KPIs.
About Me
What's my background? I grew up in Germany and England before eventually settling in the US over 30 years ago. I have 35+ years of experience in the corporate world, from start-ups to international corporations, in a variety of sales leadership and general management positions, coaching for sales excellence and building high-functioning teams. In my personal life I've had many successes (and a few failures!) as spouse and parent, all of which have afforded me the opportunity to learn life's lessons from both the highs and the lows.
I've also honed my formal coaching disciplines and skills by completing my professional coaching certification through the Coach Training Alliance, accredited by the International Coaching Federation, and I'm an active ICF Member in the Orange County chapter.
Who are my Clients? The successes and defeats in my own life journey give me a special passion for helping business executives dealing with divorce to co-create successful new chapters in their career and life.
But on a wider level, it's men, women…
• Seeking new ways to excel, set and achieve bigger goals;
• Looking to build new leadership and relational skills to take their career (and income) to the next level;
• Working to find harmony in their work-life priorities;
• Wanting to leave frustration and procrastination behind and move into Possibility Thinking;
• And yet others just needing help getting back on track and holding them accountable to follow through on the changes they've pledged to make in their life.
What is my coaching style? My coaching style is conversational, interactive and fun while also being focused, insightful and intuitive, designed to help you create results-driven action plans to boost personal productivity, enhance leadership skills and provide clarity. My goal is to catalyze Possibility Thinking, to work with you in the Now, to help you construct a better Next.
I look forward to partnering with you as we embark on your Journey into Opportunity!
Reviews
3 reviews (5.0)
I have benefited tremendously from working with Chat. As a working mom and small business owner, having the support of a life/business coach and the space to think things through more fully has helped me to steer both my life and my businesses in positive directions. Chat's expertise from the business world has been invaluable, and his approach to coaching allowed me to be open to new ideas, to shift gears, and to make hard decisions when needed. Throughout my time with Chat, I have felt supported, encouraged, and respected, all while also receiving the feedback I needed about what was and was not working well within my business.

Jordyn T.
Chat is a patient, skilled listener. He manages our time very efficiently, quickly recognizing the key points of my project. Chat asks relevant questions, and provides eloquent, sensible approaches on how to proceed. I would highly recommend Chat to anyone looking for coaching help or fresh ideas on how to get beyond an impasse.

Michael Etchepare
Chat is an amazing business and life coach! He helped me think through possible solutions for a troubling time in my life. Chat's patience, kindness, and guidance helped me clarify my next steps which moved me from a cloudy to a clear path forward! Thank you, Chat! Jennifer K., NY

Jennifer K.