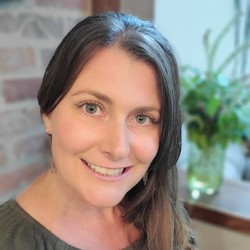 Chelsea Conrad

Houston, Texas
Career Coach, Performance Coach, Life Coach
CPA
I coach people in their late 20's through early 40's to get clarity on career goals and establish a path for how to accomplish those goals - providing support and motivation along the way.
About Me
My specialties include:
- Getting clear on what you want from your career,
- Developing a path to accomplish career goals,
- Positioning yourself to land the job you want,
- Maximizing your performance to get what you want, and
- Quieting limiting self-beliefs and confidence building.
As a licensed CPA who spent more than 15 years in a field that was not the right fit, I can relate to what it feels like to be in a job that doesn't suit you well or isn't helping you reach your potential. I know how it feels to wake up every morning and dread going in to the office, and I want to help you figure out how to get to a place where you no longer have to feel like that. My passion is working with mid-career professionals to help you find clarity in what you want out of your career (and to develop a plan for how to achieve it), and how to become the best professional you can be by being who you are and utilizing your natural strengths. Some of the first steps towards getting the fulfillment and sense of belonging you crave in your career is to get clear on who you are, and to determine what it is that you truly want. For some, it is a matter of working through current challenges in the workplace to make sure you are positioning yourself for success, and for others, it may be deciding on a new path forward.
I am a Certified Career Management Coach (CCMC), a CTA certified coach, have a bachelor's degree in business administration, a master's degree in accounting, and have over 15 years of managerial experience in a multitude of settings in the corporate world. The experience I have gained in the corporate world is invaluable in working through career issues - I spent many years on the managerial side and understand both the needs of the business and the needs of the individual, and how there must be a balance of both to make a situation healthy and positive.
PLEASE NOTE: I am located in Houston, Texas, and conduct all sessions virtually (over the phone)
Reviews
8 reviews (1 verified) (5.0)
Chelsea is a fabulous coach! I was experiencing some COVID-19 induced uncertainty about my business plan, and Chelsea helped me find the clarity I needed. She has powerful listening skills, is confident, compassionate, and intuitively asks the very question(s) you need to be asked of you. When I got stuck, she was always able to suggest helpful and achievable goals. When you can't see the forest for the trees, Chelsea can!

Michele
Chelsea's company name is accurate because she helped me be proactive about something I didn't want to do and now I am happy it is done! I went to her for help preparing for a recorded interview about what I do as a strengths-based coach. I do not like doing marketing tasks for myself even though I help others with the exact same thing sometimes. She is naturally positive and organized which helped me stay on task and I even started to have fun working on it. The other challenge is I love what I do so I could talk about it all day. Chelsea helped a lot with brevity and focus. Her thoughtful feedback and our practice sessions resulted in my being able be succinct while still allowing my personality and style to come through.

Edana Spicker
Working with Chelsea has been a wonderful experience for me. She always listened more than she talked, and was deliberate before she spoke. I truly feel like she always strives to understand my perspective and why certain things matter to me. We connect very well, and I am always comfortable being open and honest without any fear of being judged. Chelsea is consistently able to provide a different perspective, which helps to deduce possibilities that would have otherwise never been on my radar- thank you, Chelsea, you are truly a joy to work with!

Heather
Really helped me gain a new perspective and gave me the motivation to reinvigorate my career.

William
Chelsea has been very attentive and really makes me feel like she cares what I have to say. Her advice has also been nothing but enlightening. If you are looking for a genuine and professional career coach that wants to see you succeed, this is the coach for you. Would give her more than 5 stars if I could!

Joseph
Chelsea possesses every quality you want in a coach. She is understanding, motivational, patient, and very caring. In each of our coaching sessions, I was amazed at how well she listened to my concerns and goals and how she helped to turn that into a plan of action for myself. She is passionate about helping others and I would highly recommend her to everyone.

Joeann
My first time getting formal career coaching was with Chelsea and she made it an excellent experience. Chelsea made the session very comfortable which allowed me to really open up and get to the heart of the issue that needed to be tackled. I appreciated the insightful questions that Chelsea asked which made it easier to work through solutions and consider perspectives that I had not thought of. After my session with Chelsea I came away with concrete action items and a more positive outlook towards a situation that had really bogged me down.

Candice
When I contacted Chelsea, I was at a point in my career where I wanted to make a change, but I wasnt sure what. Chelsea not only listened without judgement, but she let me know there was definitely a way to get there. She was willing to help find a solution and had a simple but effective plan. Her confidence made me feel comfortable and I recommend Chelsea for anyone who is feeling lost/stuck and needs a little guidance to help them find a direct path to their career.

Daniela