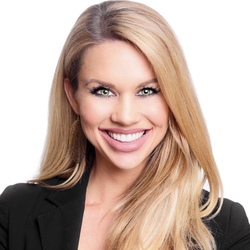 Chelsea Corder

Scottsdale, Arizona
Performance Coach, Business Coach, Life Coach
MLS, SPHR, CLC
I coach leaders, entrepreneurs & high potential individuals, how to cultivate vision, creativity, innovation & action. I help clients leverage emotional competency to drive high performance outcomes.
About Me
Looking for a Coach is a great first step in achieving what you want out of life. Because picking the right Coach is critical to your success, YOU need to ask yourself, am I the right Coach for YOU in this journey?  (keep reading... to find out)
Overview: Utilizing a combination of assessments, coaching and training, I help clients drive success while teaching them to leverage their emotions to make better decisions when dealing with issues and challenges.
You And I Will Make A Great Team If You Want To:
-Be More Resilient, More Confident and More Centered In Your Decisions;
-Remove Fear Of The Unknown and Feelings Of Self Doubt;
-Remove Barriers That Are Blocking Your Potential,
-Use and Leverage Your Emotions To Make Better Decisions;
-Better Manage Stress and Drive Productivity;
-Maximize Your Potential In Work, Income and Life.
However, You May Want to Find Someone Else To Be Your Coach If:
-You Want Results But Don't Want To Make Changes;
-You Want Someone To Sugar Coat Things For You:
-You Believe Life Should Be Fair (it's not);
-You Want To Work Through Past Trauma (coaches move you forward, therapist work through your past);
-You Don't Want To Talk About Feelings (emotions directly impact success; the sooner you learn to leverage them, the better off you will be)
My strategic and straight forward approach, focuses on leveraging emotional competency to drive high performance in complex situations. Having worked with CEO's and business leaders across the U.S., my "Core Factors" methodology will help you cultivate your potential and drive the outcomes that YOU want in life.
Certified Life Coach, Senior Professional Human Resources, Certified in Crucial Conversations, Certified in Crucial Accountability, Certified in Just Culture and completion of Daring Leadership through Brene Brown's Brave Leaders Inc. Graduate from Sandra Day O'Connor College of Law and BA in Communications. Coaching sessions available live & webex for your convenience.
Reviews
2 reviews (5.0)
Chelsea is an awesome coach and mentor! Her approach of talking through situations or challenges is empowering and thoughtful. I have so much of my professional and personal life success to credit her with.... my perspective and approach to how I manage through the day-to-day has been forever changed!

Deena
Before meeting Chelsea, I felt like I was stuck in my life, especially when it came to my career. After working together for a short time, I was able to secure investors to launch my new business! Chelsea is easy to talk to and has a way of making even the most complex steps feel manageable. I cant recommend her enough, I recouped my investment 10x over!

D.B. CEO & Founder Olive Inc