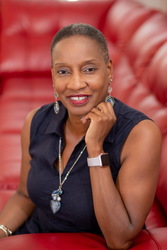 Cheryl Bridges

Silver Spring, Maryland
Life Coach, Christian Coach, Leadership Coach
I work with women, young adults and emerging leaders, helping them understand who they are to become their best self. Using knowledge of temperament, they will develop professionally and personally.
About Me
Hello! After working 31 years as a business leader with a highly successful career history of leading business and personal transformation, coaching, mentoring and training, I decided to pursue my passion of helping others through life's transitions and began to exercise my gifts of exhortation, mercy, communication and leadership.
As a Christian Life Coach, Leadership Coach, Temperament Coach and Founder/CEO of Bridges 2 LIFE, I am here to offer support through life coaching, temperament coaching, leadership coaching and other strategies designed to uncover any unmet needs that often cause stress and conflict in life and relationships. I will come alongside you to help increase your self-esteem, clarify your vision and direction, unlock your potential and so much more.
As a proponent of life-long learning, I earned my B.S. degree in Business from Delaware State University and I am currently a member of the Professional Christian Coaching Institute (PCCI) and the American Association of Christian Counselors (AACC). In addition, I am a Board Certified Temperament Counselor, as well as a Board Certified Pastoral Counselor with the National Christian Counselors Association (NCCA). My certification in Mental Health First Aid equips me to assist someone who may be experiencing a mental health crisis until help arrives, while my certification as a PREPARE/ENRICH Facilitator enables me to take engaged or married couples through a very thorough assessment process designed to foster healthy relationships. Finally, my 31 years of experience as a Claims/Underwriting Manager for a Fortune 500 company allows me to provide coaching to new business leaders to aide in their professional development.
I am a caring and compassionate Life Coach whose primary goals are to: 1) help you realize your potential, 2) gain clarity on your situation while getting you past your own blocks, 3) learn who God created you to be and 4) challenge you to BE YOUR BEST!
Reviews
4 reviews (1 verified) (5.0)
Anonymous
In addition to just having a genuinely beautiful soul, Cheryl is very organized, attentive and encouraging in each of her sessions. I highly recommend her to anyone who is looking to make a positive change!

Victoria
Upon first meeting Cheryl I knew it would be a good fit. She is very warm and welcoming and the first thing that really made me happy was that she started off with prayer, and ended off with prayer. That let me know that she invited God into our session and put God's standards over our own. I have never heard about the temperamental technique and I honestly see how helpful its been in my life. Her expertise with temperament has made me more cognizant and aware of my behaviors and why I have a likelihood of behaving a certain way. Another thing I love about Cheryl is that she really ties back everything discussed to make sure that God is the focus and that he's ruling that are of our lives. Lastly I've improved and made progress in my personal life with the guidance of Cheryl in the matter of a few months

Chelsea A.
Cheryl is a great listener, very insightful, and offers wise and thoughtful advice. She knows how to make practical application of scriptures to real world experiences, while encouraging all the way. That she enjoys her work, and that her work is a calling for which she is gifted is evident! I couldn't recommend anyone more.

LC