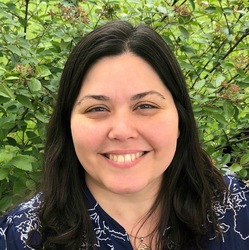 Cheryl Burke

Fishers, Indiana
Life Coach, Relationship Coach
Psychology/Sociology, Certified Professional Coach, Energy Leadership Index Master Practitioner, COR.E Transitions Dynamics Specialist
I coach women in the midst of life transitions who want to bring joy back in their lives. If your enjoyment and sense of purpose have wandered off, let's track them down.
About Me
Do you ever feel as though the joy has left your life? You remember feeling happier and more like yourself at one point but you don't these days. What's worse, you can't even recall what happened to change things.
You've spent years doing all the things you were supposed to do but it just doesn't fit. Everyone else seems happy, so what's wrong with you?
In a word, NOTHING.
This is where I come in. I help you figure out what has gotten you sidetracked and pulled you away from the things that bring you joy and make you feel like YOU. I'll teach you how to reset the way you see and interact with the world and you won't lose your competitive edge. The real secret is, once you get back in touch with your inner sense of joy, it gives you an advantage and allows you to be even more successful than you already are. It's actually just science. This is a skill you can learn just like anything else.
I've been there. I used to be fun and then all of a sudden I wasn't. Somewhere between getting a good job, buying a house, having a baby, and being an upstanding citizen, I lost my sense of joy. Worse, I lost myself. I wasn't able to enjoy the life I'd worked so hard to create. I finally hit a wall and said, "Enough!" I was sick of my stomach hurting all of the time, being constantly stressed and angry every day. I felt stuck and lost. I made a plan and gave myself 2 years to make changes. I started taking tiny steps. In 18 months, I completely transformed my life and I didn't blow up my family. I feel like me again and I'm having so much fun.
It turns out, I've spent my career coaching people regardless of my job title and it's always been my favorite part. With a degree in Psychology & Sociology, years of research experience, a stint in corporate America, time as a stay-at-home-mom, and nearly a decade in non-profit, I likely speak your language. More importantly, I'm genuinely interested in what you want out of life.
If you want your joy back, I'd love to be your coach!
Reviews
3 reviews (5.0)
Cheryl Burke provides a comfortable and trusting coaching space that lets her clients be themselves. Her pleasant demeanor coupled with excellent coaching skills helps the client accomplish their goals. I totally recommend her services.

Syamala Josyula
Cheryl is a fantastic coach. I have grown so much working with her. She has extremely strong intuitive abilities which provide her the insight to pick up on what is not being said, and ask super powerful, and though provoking questions. I highly recommend Cheryl as a coach!

Mindy
Cheryl has a special gift. As a working mom of two small children, I began our time together feeling overwhelmed and stuck in most areas of my life. I was concerned with my attitude and how I was showing up, both personally and professionally. Using her patience, intuition, and masterful questioning skills, Cheryl creates a safe space for me to discover new insights and to rediscover my enthusiasm for life. She inspires me to step out of my comfort zone, articulate new goals, and commit to taking the steps needed to meet them so I can show up as the mom and professional I strive to be! I wholeheartedly recommend her to anyone who feels stuck from achieving all they want out of life.

Lea Ann Dies