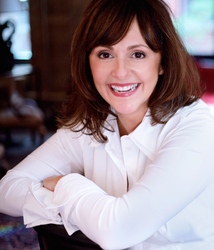 Cheryl Keates

Toronto, Ontario
Executive Coach, Performance Coach, Life Coach
BA (Psych), ACPC, PCC
My clients are courageous and ready to step into the forum of self-discovery in order to design a purposeful life with more balance, personal and professional fulfillment and increased performance.
About Me
For over 15 years, Cheryl Keates has brought together the fields of psychology and coaching to generate remarkable changes in her clients' lives. As a Psychology graduate of New York University, an Adler Certified Professional Coach, a Certified Emotional Intelligence Coach and an Evolved NLP Practitioner Cheryl is uniquely positioned to help her clients build on their strengths, uncover their fears and overcome every obstacle to achievement. You may recognize Cheryl from her contributions to Forbes or her work with executives and business leaders globally.
Cheryl's rich professional and academic background has cultivated a rare ability to connect with clients deeply and build the trust required for a successful coaching relationship. Before establishing her practice, Cheryl served as an intern at The New York State Psychiatric Institute, researching Developmental Psychology, Epidemiology of Brain Disorders and Grief Intervention. During her internship, Cheryl's desire to help the most vulnerable members of society deepened. She became a Court Appointed Special Advocate for children in Manhattan Family Court as well as a family counsellor and life coach for people suffering from addiction, codependency, poor self-esteem, eating disorders, divorce and career transitions. Cheryl's passion for results is what's led her to creating intensive breakthrough , high-performance, and leadership development programs. She truly believes that the more balanced and fulfilled we are the better we perform in all areas of life.
Cheryl is also an enterprising management professional with more than 20 years of business development and senior sales experience to her credit. With a solid understanding of the mindset and habits needed to be a top performer, Cheryl excels at working with C-level executives, entrepreneurs, and leaders.
Cheryl's ethos is simple: to inspire her clients to grab the reins of their emotional, physical, and financial wellbeing. With thoughtful guidance, po
Reviews
9 reviews (9 verified) (5.0)
Cheryl is an excellent coach. I appreciated how she was willing to create the conditions for me to dig more deeply into the paradigms that have impacted the way I work. Working with Cheryl ignited an energy in me that anything is possible, if I just believe it! I would highly recommend Cheryl as an executive or life coach!

Corrine Thorsteinson
I came to Noomii looking for a coach to help me work through setting and achieving the goals that I had. Cheryl reached out and we had a consultation call explaining to me the importance of mindset.  I remember leaving the call feeling very inspired and I signed up.  Since working with her these past few months, a lot has changed for me.  I have seen growth in areas of my life I felt were stagnant.  My outlook on life is clearer and I am excited to move forward.  

Amal
I started working with Cheryl not too long ago and from the start she made me feel comfortable. She is a very easy person to talk to .She has great insight about things and knows how to approach issues. I am looking forward to more sessions with her.

Jason Hack
Tracy G Barry
I have been working with Cheryl for the past month now, and have really learned a lot about myself and what I need to do in order to achieve my goals. She is very understanding, and holds me accountable for my progress which I find very helpful. I would recommend Cheryl (Life Coach) to anyone who is looking for some guidance, and who may need a little extra encouragement to get the job done. Thank you,

Hailey
It has been a pleasure to work with Cheryl. She has guided me to take important steps towards the type of life I want. There is a lot of conversation and struggles in the way. She is supportive and encourages you to continues. At time I found some of the advice was too much on a high level, we discussed down and worked out a way I could grasp them and how to implement them. I would recommend her.

Luis
Cheryl Keates was a wonderful coach to me , had spoke with others but Cheryl and I just clicked. I always had a dream to live and work in California. My mother had just died and I was overwhelmed with grief . My California dream had so many road blocks, mostly in my head . Cheryl broke it up into small manageable pieces, never stopped believing and encouraging me. Now I am living my California dream and I have CHERYL to thank !!!

Jo-Ann
My initial interview with Cheryl was great. She is warm, professional, organized and proactive. Prior to my first (intake) session, she was clear about what was required, such as questionnaires and tests, and the deadlines for providing these items to her. During the first session, I felt instantly comfortable with her, which is extremely beneficial in this type of work. Based on our work thus far, I think she will be very helpful and I am looking forward to working with her on my journey.

Erica
I really enjoyed my conversation with Cheryl. She was friendly, but kept the conversation on track.

Rebecca