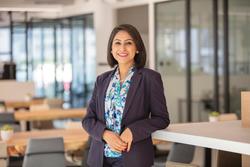 Cheryl Pinto

Toronto, Ontario
Money and Finance Coach, Performance Coach, Life Coach
MBA, Master Coach & NLP Practitioner, Mental Fitness Coach, Mastering Negotiations from Harvard University, Certified Theta Healing Practitioner
I coach professional women & men who want to take back control over their mind & money. I help my clients handle work challenges with a clear calm mind while learning how to smartly manage their money
Details

Toronto, Ontario L8E 0G4

+14374457207

Send Message
Visit Website
Hourly Rate: $275 US Dollars
Gender: Female
Training: Mindbridge, NLP & Coach Training
About Me
Your mind is your best friend. But it can also be your worst enemy. I coach Rockstars who feel like they are stuck. Stuck in a career, a business or mindset.
Do you find yourself thinking "I know I can do so much more" but something holds you back? Are you constantly stressed out because what you're doing daily is taking you nowhere close to your true dreams & desires?
It doesn't have to be that way. You CAN have it all – a rock-solid mindset, multiple sources of income, work that makes you feel ALIVE and free time to pursue the things you love.
You haven't succeeded so far simply because you lacked clarity, focus & accountability. This is where Coaching comes in. Our "BREAKTHROUGH" program is all about identifying what you absolutely want. We then identify what has held you back and permanently eliminate them with scientifically proven methods to rewire your brain.
My clients constantly tell me they feel a freedom & confidence they've never experienced before. A calming influence that comes from knowing that they can indeed steer their lives in the direction that they want. My clients have found the jobs of their dreams, thrown away their anti-depressants, became financially free and became happier than they ever remembered being!
I have two MBAs, am a Harvard alumni. I worked in the Banking industry for 17 years, successfully climbing the corporate ladder, heading various business units. But I began to have that nagging feeling "there has to be more to life than this". That's when Coaching called out to me. I let go of a cushy high-paying corporate job to pursue this unknown path. I faced my own demons, launched my own company and since then have served hundreds of people through powerful private coaching & seminars.
Nothing gives me more joy than a client becoming free. Free from what? Free from the mean voices in their heads, free from needing the approval of others, financially free and free to really live the lives they want to live.
Hit the button.
Reviews
8 reviews (5.0)
Before doing the 7-Week BREAKTHROUGH program with Cheryl, I was a very highly stressed individual. I always have a lot on the go, and I often found it challenging to manage all my commitments. And now I have developed some very essential skill to navigate this and have found an insane reduction in my stress levels. This program, without a doubt, has had a tremendous impact on me and my mental wellbeing. I absolutely loved the short videos that cover some key concepts and then we are led to explore and practice these concepts in our everyday life. The App is quite intuitive and easy to use. I found the Group meeting especially useful as it helped hold us accountable. Cheryl is a great coach and leader. She allowed for open dialogue and discussion. She is never quick with a solution, but allows us to explain, explore and then arrive at solutions that means the most to us. She is very easy to talk to and fun!! She made every session exciting, fun and lively! I did this with my partner, and we have seen a tremendous improvement in our relationship. I have seen the impacts in my work-life, my home-life and in creating a beautiful work-life balance. The beauty of this program is that it is both intellectual, as well as intuitive. It has the power to meet you where you are and enable you to connect with the content, ideas, philosophies in a way that is meaningful for you. This 7-week program is a skill-building program. It sets you up with the tools required to navigate the rest of your life. I couldn't recommend Cheryl's program more!

Carol P - Founder & Executive Director at Aspire Training Academy
Cheryl is an exceptionally talented and highly pragmatic natural coach. She is extremely perceptive, compassionate and an intuitive listener. Her uplifting, positive and easy-going personality makes it easy to open up and great to work with. She has empowered me to find my inner strength and also helped to eliminate fear. Her no BS attitude was a perfect fit for me and helped me to focus on making tangible changes. Every time I finish a session with Cheryl it feels like a weight has been lifted from my mind and heart. Her credible insight and values-centered guidance has lead me to short-term solutions, with long-term gains in both self-development and career. Working with Cheryl has been a life changing experience for me. Im very grateful to have worked with her during a challenging period professionally.

Sameer Ahmed
Cheryl is a mastermind! I knew within a few minutes of talking with her that she had the ability to guide me thru life-changing discoveries. I have a history of depression and anxiety. The moment I chose to rise above these traits and forge a new reality, Cheryls name popped up in my inbox via Noomi. Cheryls intelligence and gentle prodding has already helped me to let go of my negative energy and to reimagine a positive life filled with all I desire. I knew it would take work for me to make this switch. What I didnt realize is how crucial it would be to have a caring coach by your side. Cheryls wealth of knowledge and experience has provided countless book suggestions and talks. Each one has helped move me closer to my goals. Cheryl has also helped me keep track of the bigger picture. Without her Id be lost in a haze of great information without knowing what to do with it! Im grateful to Cheryl for coming into my life at the right moment, holding me accountable, and always cheering me on. I cant imagine a more insightful and engaged coach!

Dorrie Lieman - Teacher
With just 2 sessions, I'm falling short of words to describe the transformation thats taking place in my life. In such short time, I have explored & realized things which I was always struggling with! Wish I had known you before... Thank you for guiding me to clean up my mind out of fears, worries, limiting beliefs and filling me with hope, confidence, clarity, goals and above all helping me understand myself and my purpose. I always believed that nothing comes easy in life, one needs luck on his side and influence of others. But after meeting you, I feel life is so simple and everything is possible and achievable. You truly are Gods gift to mankind. You have not only brought change within me but also in my family. Thank you very much!

Avil Pinto - Logistics Account Manager, FrieslandCampina
Before doing the 7-week Program with Cheryl, I had very low confidence, I didn't trust in myself or my ideas, and I had a very negative outlook on most things in my life. I was also very concerned about what people thought of me, and all of these things together were really holding me back in life. Now, having done the program, I am the happiest and most positive I have been in a long time, and I have been able to start trusting myself a lot more in many aspects of my everyday life. Because of this, I'm starting to be able to live without the constant fear of failure, which has begun to remove a lot of stress for me. I found the videos and the guided app very useful, and I've already noticed big changes in my attitude. This whole program is so impactful and powerful. As for the group meetings, I found them really great since it meant there was an accountability aspect to it. My group reminded me and pushed me to keep on trying to improve while weakening my saboteurs every week. Cheryl was a fantastic coach and really helped me get the most out of the program. She listened wholeheartedly to what I was telling her, and she created a very safe and comfortable space for me to share my thoughts and feelings, which helped me gain the most from the program. She is super compassionate, dedicated and friendly, and was all around a great coach. Everyone has flaws and things they need/want to work on to increase their overall happiness, and I found this program truly helps you live life to the fullest and make the most out of every situation.

Sarah Boase
Cheryl is an exceptionally talented life coach. I met Cheryl at a phase when had sold my last startup, was ready to retire financially but felt unsure of what to pursue professionally. She refocused attention on my strengths and advantages to eliminate fear of starting from square one. She has a no-nonsense attitude and a laser sharp focus; she directs the same energy into your businesses. Every time I finish a meeting with Cheryl I always look forward to the meeting summary which always makes me aim higher and push my own boundaries. I'm very happy to have worked with her during this next phase of growth to pursue new ideas and set up multiple startups. Her strengths: Positive, Compassionate, Focused, Goal oriented

Samir Rahman - Founder, LiriCare
Cheryl is incredibly intuitive and a natural coach. She sensed other topics in the back of my mind that required attention. Cheryl is more helpful than most of the therapists I've had in my life. She is a true example of intuition, holding professional space, and collaboration. The whole package! I have a clearer direction on what I'd like to focus on and I owe this to powerful questions and expert coaching. Cheryl will - hands down - give you the space to change your life. I have never worked with someone so compassionate and intuitive.

Whitney Meza - Founder, The Wellness Blueprint
My experience with Cheryl has been wonderful. She has many gifts that make her a truly remarkable coach. The change I have seen in myself has been like taking a breath of fresh air. I am convinced that her skills, knowledge and ability coupled with her generous spirit, can lead to life changing results. In my progress, Cheryl has been supportive and I feel like she truly cares about the success of those she works with. I have been so impressed with Cheryl's abilities, not only in helping me but also bringing about positive change in my older daughter, I have now signed up my younger daughter to also work with her.

Reema Boase - HR Consultant, Federal Government, Canada