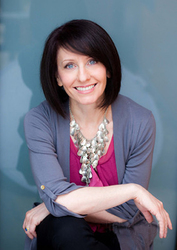 Chiara Pietrogiovanna

Pasadena, California
Life Coach, Career Coach, Retirement Coach
in Psychology, Certified Professional Coach and Energy Leadership Master Practitioner
I help everyday people and creative individuals who feel stuck and unfulfilled with what they do, identify and express their passion and natural abilities in order to create their ideal career & life.
About Me
I was born and raised in Italy and for most of my life it's been my passion to study and understand the inner workings of the human mind and how we get stuck in our negative patterns that prevent us from living a fulfilling life.
My life's purpose is to help people live meaningful and prosperous lives by uncovering their passion, creative talents, and by releasing old behaviors and habits that are holding them back from taking practical steps to build rewarding careers.
Early in life I intuitively sensed that lasting fulfillment is only possible when you live from the essence and passion in your soul. In my quest for meaning, I moved to the United States where I became committed to pursuing a career in the mental health field and fulfill my desire to help others heal and thrive.
My broad-based knowledge – from psychology to physics to neuroscience – allows me to address the root causes of the behaviors that are holding my clients back and gives me the insights and skills to know exactly how to help them move beyond their fears, doubts, limiting beliefs and hidden obstacles that may be preventing them from reaching their highest potential.
My clients include people at different stages of their personal and professional life, as well as those who want to make a career change that's aligned with their core values, but may not know what they want to do.
I also work with aspiring (and established) artists, musicians, writers and anyone else who wants to rediscover their neglected creative talents and earn money doing what they love.
I earned my Bachelor's degree in Psychology from California State University, Northridge, and my Master's degree in Psychology from Pepperdine University in Los Angeles.
I received my training and certification as a Professional Coach and Energy Leadership Master Practitioner through iPEC Coaching (The Institute for Professional Excellence in Coaching). I'm also a member of ICF (International Coach Federation).
Reviews
18 reviews (5.0)
Every once in a while, things work out better than could be imagined. Meeting Chiara is one such hope realized. Locked into bereavement for over twenty years, my life felt like a war zone of living in the trenches, holding my breath and waiting for the next salvo to drop. My fear stopped me from lifting my head above the parapet. Chiara has an intuitive ability to get to the core of any issue and gently bring thoughts, resources and ideas to provide a broader vantage for self-development. Through a handful of conversations, I realized my self-imposed war could be over, and leaving the trenches did not mean betraying my lost love. Chiara's kindness and care matched with a keen intelligence and EQ has provided me with a dear and trusted friend who supports and encourages while helping me reframe remaining struggles. In eight sessions I have left behind a non-productive, flattened-affect world, and am re-entering into a healthier, meaningful, more-engaged galaxy. Chiara is the difference between my staying stuck and making substantive change. I am in her debt.

J. G. New York, NY
Chiara – thanks so much for your positive approach to life coaching. When we began, I knew what I was supposed to be doing… what I wanted my life to look like… but just couldn't seem to get there or make my resolutions stick. It certainly wasn't for lack of spending lots of energy on stress, worry and guilt! With your help, I am on track now and dealing with life as wife, mother, and full-time employee so much better. I appreciate your gentle guidance with finding ways to take care of myself – even with a full-time family and full-time + job. I also appreciate your insight – especially about having "bad days" and how to reset and recover in the middle of stressful situations! I miss talking with you already and am thinking I may need a "tune-up" session every so often.

Rachel Fisher, Nurse practitioner, Michigan City IN
Chiara was my very first ever personal life coach. I chose Chiara out of three websites I reviewed because her method and style of coaching resonated with me and I'm happy to say, I chose correctly. Chiara has a great understanding of human behaviour and was able to help me pinpoint crucial moments in my life that needed addressing in order for me to move forward. Chiara carried out our sessions in a very professional manner and with great sensitivity to my at times raw emotions. On reflection, Chiara's style made me feel comfortable enough to open up to her and her methods gave me clarity and direction to help me release unwanted past history and gave me several tools to balance my future personal and professional life. I am very grateful to Chiara for giving back to me, my sense of self and the freedom to move forward.

Betty Smiler, Entrepreneur, Brisbane, Australia
Recently I have been working on transitioning into a career as a life coach. Even a coach needs a good coach and Chiara has been that coach! She has helped me define my message and my goals. She has also been a great encouragement to me! Even in areas that I thought I had "figured out," Chiara gave me additional insight. An example of this is in the area of negative versus positive thinking. We all want to turn those negative thoughts into positive ones so that we can lead a more fulfilling life and Chiara has a really easy and effective process for transforming those thoughts! I would highly recommend Chiara as a coach and I will continue to look to her for clarity in my own pursuit of my best life!

Shawn Johnson, Coach, Freemont, CA
My experience with Chiara has really been life-changing. The work we did allowed me to prioritize my time and stop saying yes when I really wanted to say no. Now I have the time to explore my passions, which until my sessions with Chiara, I did not think I had. I am on a new journey and see a future filled with new possibilities.

Anita Bilinskis, Napa, CA
Talking to Chiara was wonderful. She has a very kind and open and approachable communication style. Chiara is very good at looking at a problem and trying to help find a solution while at the same time she gave me the space to think through possible solutions on my own. I came to Chiara to help me discover any blocks I may not realize are there and she helped me understand what I need to do to move forward. I highly recommend Chiara if you are looking for clarity from a practical approach to seeing a situation, without using stars and planets as the excuse for the issue at hand.

Caroline Balinska, Marketing Strategist, Spain
I started working with Chiara during a time when I was stressed, miserable and had no idea of what I wanted to do. After the first session Chiara inspired me and reminded me of interests that I had forgotten about. The next few sessions were literally life changing. She not only inspired me to go after what I wanted, she also got my creative side flowing again and helped me design a step by step course of action to get me unstuck. Since our sessions I have started my own business, am working on a book and haven't looked back since. I'm no longer stressed or miserable. I'm living my dream and all of my relationships have improved as a result. She has been supportive, insightful and knows how to get results. Calling her has been the best decision I have made in a very long time.

Sharita Bates, Relationship & Lifestyle Designer
A friend told me one day that I would make a great life coach. I wanted to test that observation so I searched the internet one day at lunch and found Chiara. I emailed her and she set me up for her free coaching session. We hit it off and so began my coaching sessions with Chiara. I found her to be very knowledgeable, understanding, and encouraging. During my time with Chiara, I lost my brother to some terrible circumstances that ended his life. I was devastated and heartbroken. Chiara called me for our session and asked if I needed to cancel our time and I said that I did not. I really needed her and she was there for me. Her compassion was genuine and it deepened our relationship to the point of a cherished friendship. Chiara helped me through her coaching skills to discover my passion, my mission and my purpose in life. I gained the clarity I had hoped for in understanding some things about myself and how to improve the areas that I needed to work out. One of the areas that Chiara helped me with was dealing with the clutter in my life. I discovered that clutter is not just limited to items in the home. For me, it pertained to the clutter in my mind. Useless thoughts that caused me to be fearful and depressed. She coached me on how to change my thinking and that helped me to change my behavior. I highly recommend Chiara to anyone who is struggling or at a standstill in their life. Thanks to Chiara, I am now pursuing my passion, my mission, and my purpose as a Christian Life Coach!

Roxanne New, Life Coach, Haughton, LA
I had no idea what I was getting into when I did a Google search for life coaches. I was not familiar with life coaching at all. I knew I had to do something differently because seeing a psychologist was making me feel miserable and stuck. I will always be grateful the Internet search turned up your site. You have been patient, informative and completely supportive. Whenever we would end our conversations, I felt like I was on the right path. I felt I could openly discuss anything with you and I never ever felt judged or criticized. For me, that's a big deal. When I worked with you, you helped me realize how much I have accomplished and the challenges I've had to overcome. I ALWAYS felt better after our work together. After working with you, I've settled on a major in college (after changing it 8 times) and I've become more comfortable with myself and my personality. I cannot thank you enough.

Christy Krzyzaniak, Administrative Assistant, Huntersville, NC
The value Chiara brings to my life grows incrementally with each session. She has an uncanny ability to sort through my fragmented and jumbled thoughts to clarify what truly are my passions and prioritize them into reachable goals. I can be completely honest with her and she is always kind, supportive and patient, yet also gently persistent, pushing me past my distractions. It is a relief to throw everything on the table each week, knowing she can make sense of it all. I always look forward to our sessions because I know, with each session, I am one step closer to achieving goals I never thought possible. Her techniques are varied and far-reaching with suggestions and exercises to work through for every procrastination and/or excuse I present. She has helped me identify and embrace skills and talents I didn't realize or had forgotten I had, future possibilities yet to be achieved and the steps to take to accomplish them. It has truly been a life changing experience.

Kathleen Tetrick, Executive Secretary, OK
Like many I was dissatisfied with my working life, and the impact it was having on my day to day wellbeing. I knew I needed to change something but had no idea what, having now been in the same career for a number of years. Through working with Chiara I was able to study and learn more about what was important to me than I thought possible. Learning about my values, skills, strengths, motivations and desires in the context of my career, and day to day life has truly been an amazing experience. As a result I learned what was truly important to me, having creativity in my life and truly contributing to society to make it a better place. As a result I've enrolled on a creative writing course, and hope to complete writing a novel, and have the long-term aim of starting a social enterprise to contribute positively to society and the world at large. Chiara is a wonderful coach, and one I cannot recommend highly enough - I know I will definitely seek her advice in the future.

— James Gomm, Attorney, Colchester, UK
I've never worked with a life coach before, nor heard of one before I found Chiara. I have had other types of one-on-one counseling with therapists and counselors, but I never felt the same connection and results that I have had with Chiara, and that was over the phone! Chiara has a way of making you feel comfortable, like you're with a trusted friend, but she's also very skilled at making you get to the issues and then helping you navigate through them to create a workable resolution. She's so friendly and pleasant. We started out trying to figure out a direction for me to go with my life and retirement based on interests, passions, and goals. It was a fun and exciting process. I feel I now have a good understanding and direction of what I can do, and belief in myself. With Chiara's help I've already started to develop results!

— Cheryl Costa, Sacramento CA
After a divorce and many years of therapy I found myself stuck with no idea of who I was or what I wanted to do with my life. Through what I consider divine intervention I found Chiara on the internet which turned out to be the best decision of my life! Chiara is a caring coach with an incredible amount of knowledge and resources. She has an uncanny ability to connect with people. I felt truly seen and heard for the very first time. She has a gentle caring approach creating a safe space to share your deepest fears. She helped guide me to discover my purpose and passion and take the steps necessary to achieve my goals. I look forward to every session with Chiara and consider coaching my greatest investment in myself. With Chiara's guidance I now wake up with a smile on my face and joy in my heart. I am happier and more productive and so are the people around me. I highly recommend Chiara to anyone feeling stuck or wanting to change their life.

— Debra Hardison, Writer & Coach, Louisville, KY
"After being in Property Management for over 5 years, dealing with constant resident complaints and a very corporate atmosphere, I was feeling very burnt out and wanted a change. But this was scary since this is the field I know well. After a few sessions with Chiara I learned a lot about what I wanted and didn't want in life. One of the assignments she gave me was to ask all of my closest friends and family what is the thing I talk about a lot or that I seem very interested in. The answer from my sister and two of my best friends was "wine". They were right, I guess I just needed it to be pointed out to me. Knowing this, my best friend invited me to an in-home wine tasting which lead me to my new career path as an Independent Wine Consultant for a Napa winery. I love what I do and it doesn't feel like work because I am truly passionate about wine and sharing it with others. Thanks to Chiara's help, I found my passion and I am committed to making my wine business a success no matter what. Thanks Chiara!"

Holly Freeman, Wine Consultant, Hollywood, CA
It has been amazingly life-transforming for me to meet, know, and work with Chiara. Gifted with the ability to help people identify and work toward actualizing their most-cherished dreams, Chiara has helped me achieve significant progress toward realizing my life's goal of becoming a professional musician-composer. I attribute our collaboration's success to Chiara's practical nature as well as to her optimistic strategy of "giving me permission" to think big and dream. Thanks to Chiara's coaching sessions, I have come to understand that focus and life-organization are essential in order to bring vision into form. In each of our meetings Chiara has helped me define and prioritize the mundane errands that I must first attend to in order to clear the way for the tasks which will facilitate significant advances toward my life goals. Thus, Chiara is not only able to help reflect back at me an overview of my ultimate goal, but she also happens to be an expert planning aide offering excellent systems aimed toward clearing a path to important objectives. Also informed by her sparkling personality, discerning intelligence, charm, humor, appreciation of the arts, generosity of spirit, and knowledge of human psychology, Chiara's talents as a Life Coach makes her an essential consultant to anyone who dreams of accomplishment but who, like right-brained "creatives" such as myself, may have a tendency to be unfocused, disorganized, and/or unable to see and implement the progression of steps that must be taken in order to realize a cherished life goal. Perhaps it is no accident that her very name, "Chiara," is the Italian word for "Light," as in "Let there be Light!" Chiara is all about helping us foster our joy of achieving that which matters most to us in life.

Cynthia Haagens, Musician-composer, Hollywood, California,
I've had the sincere pleasure of working with Chiara for several months. In a short time her coaching has made a significant impact on me, both in my personal as well as my professional life. Before I chose Chiara to be my coach I was at a juncture in my life where I was really questioning the work I do and whether it was in alignment with who I am and my values. I knew I needed an objective sounding board to help me get my life moving in the right direction again, so I did some searching online to see what other coaches had to offer. Many seemed either too rigid for me or they lacked the hands-on experience or proper training to know how to get real results, but Chiara had the perfect balance. Not only she is caring and patient, but she has a gentleness and perceptiveness that always leaves me feeling heard and understood. It's like talking to a friend. With her unique approach she's able to zero in on the core issues that are underneath the more immediate ones I think I'm dealing with. Her sessions are always thought-provoking and enjoyable and her direction is so encouraging. As a small business owner, I've gained tremendous insights from Chiara in how to deal with my clients and my art more effectively, which has really improved my bottom line. I highly recommend Chiara as a coach to anyone who's interested in getting to the next level in their personal and professional life.

Bradley, A., Entrepreneur, Artist, Los Angeles, California
At several points along my life's path, Chiara has helped me transition out of a state of deadlock to a state of flow through productive planning and action. Each time, I was reminded how a higher quality of life awaits those who have the courage to take the necessary steps towards personal transformation. If you're like me, someone who is compelled to follow several interests and pursuits simultaneously and who is therefore complex and difficult to sum up, it takes a special type of person to "get" you and reign you in. Chiara is such a person. Generous and penetrating with her insights, affably equipped with a lovely sense of humor, and obviously rich in her own life experiences and training, Chiara embodies one of those rare individuals who not only has the ability to size you up mentally, spiritually, emotionally, aesthetically, creatively, and practically but also the kind of personality which leaves you feeling warm and hopeful about the future. She is truly one of the most generous and caring human beings I have had the pleasure to know and work with.

Mark Lawrence, Teacher, composer, writer, Los Angeles, California
I am delighted to share my experience of having Chiara as a career and life coach. She has a great ability to look beneath the surface and help a client discover their blocks and barriers that prevent advancement and success. She has been able to help me focus on my process and discover what I truly desire to complete and help me to stay on task. I am always inspired and motivated to take the step that I had been avoiding, and break through what was in my way. Chiara is up to date on the latest techniques and insights available from pioneers in the life coaching movement and her understanding of the process helps me fill my consciousness with thoughts and lessons that override my past programming of limited thinking. Specifically, she has helped me analyze my situation and focus on the key steps that allowed me to complete musical projects I had thought were beyond my abilities. Everyone deserves to be working on their life dreams, and Chiara allows the door to open so that you can see your dream has merit and is attainable, and she helps to chart out what the exact steps are to realize it. I recommend her services to anyone who thinks they are ready to achieve a personal dream.

Dov, Composer-musician, Los Angeles, California