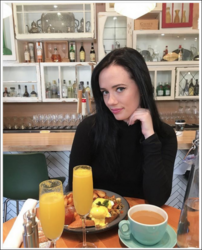 Chloe Case

Vancouver, British Columbia
Career Coach, Relationship Coach, Life Coach
I coach women that are looking to succeed in any aspect of their lives. I help them to first recognize their potential, and then to attain it - if you believe it, you can achieve it!
About Me
With a BA in Religious Studies from the University of British Columbia, as well as having spent nearly 10 years in the childcare field - nannying, tutoring, teaching - my primary focus is simply on the happiness and fulfillment of people. This passion has led me to work towards my certification in life coaching (CPC), which I have nearly completed. This particular aspect of my colorful resume led me to coaching in the areas of relationships, spirituality, and life coaching.
Following the completion of my degree, I found myself working in the pharmaceutical industry in a sales position (proof that as long as you know what you want and believe in yourself - anything is possible even without the credentials). This job has only furthered my understanding of the corporate world, including how to interact with people on a business and sales level, rounding out my practice to include business and leadership coaching.
As of 2018, I have been spending a lot of time focusing on building my own coaching practice, focused on the overarching theme of success in all areas. Located in Vancouver, British Columbia, Chloe Case Coaching & Consulting works towards the success and happiness of its clients, seeking to instill in others the idea that if you believe it, you can make it happen.
I am a staunch believer in the Law of Attraction, and believe that if you know what you want and believe you can have it - it will be yours. As a success coach, I work to ensure all of my clients can lead the lives they have always dreamed of. Chloe Case Coaching & Consulting offers multiple programs, with numerous focuses, including business, sales, accountability, relationship, empowerment, and life coaching.
I coach globally - by phone, Skype, and as well as in person.
Reviews
Chloe doesn't have any reviews yet.