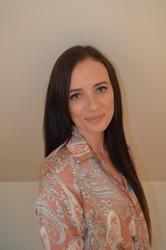 Chloe Case

Vancouver, British Columbia
Career Coach, Leadership Coach, Life Coach
CPC
I coach clients in the midst of transition. I help my clients discover their passion, develop a plan of action, remain accountable, and ultimately find their happiness.
About Me
Hello, I'm Chloe, thank you for coming to my profile!
I am a Certified Professional Coach (CPC), and have been working as a coach and taking clients for over 3 years now. In my practice, I draw from a multitude of areas, utilizing all the strengths I have developed along the way to building quite an eclectic resume.
I have a BA in Religious Studies from the University of British Columbia, where I worked as a nanny and ESL/English tutor throughout the entirety of my undergrad. As I completed my degree, I was offered a job as a Professional Services Manager with a national pharmaceutical company. I began with a small territory of only British Columbia, and within 2 years I had been promoted to work on a national level as a Business Development Manager. During this time it was common for me to be traveling 20 days a month, from one coast to the other.
My time in the pharmaceutical industry made me into an extremely hard worker, a confident leader, and a great business woman. It is also what brought me many of my firsts clients, thus providing affirmation that coaching is where my true passion lies.
In my coaching practice, I have worked with clients in nearly all of the various niches. However, I have found working with clients going through major transitions and transformations, trying to find what they truly want from their lives, is where I can provide the best assistance.
To me, anything at all is possible if a defined goal is set, a plan of action is made, and the confidence to believe it is attainable is present. In my coaching practice, these are all the things I work towards with my clients. Coming from someone who completed a BA in Religious Studies only to find herself working business development in the pharmaceutical industry - I assure you, anything is possible!
Thank you for your time, I hope to hear from you soon and look forward to connecting.
Reviews
Chloe doesn't have any reviews yet.