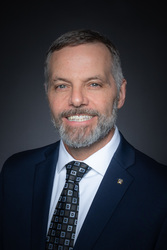 Chris Hawkins

Leesburg, Virginia
Leadership Coach, Life Coach, Career Coach
Certified Professional Coach
I coach emerging leaders struggling with their upward mobility and overcoming obstacles preventing their growth as leaders. Together, we take you from a functional to phenomenal leader.
About Me
Are you dealing with any of these challenges?
- Feeling stuck and have no idea what to do.
- Stagnate in a career you do not like.
- Disappointed that life is not what you had hoped it might be.
- Unable to set career, health/exercise, personal growth, or travel goals.
- Struggle to follow through with goals you have set.
Are you asking yourself these questions?
- Why do I feel like I am not going anywhere in life?
- Why am I here and not happy with my life?
- How do I get out of this place in life where I feel stuck?
I help people to find unique ways to think about their lives and how to look at the "Am I today where I said I would be when I asked the question to myself one year prior" question.
I served in the United States Navy for over 22 years. Now as a happily retired Naval Officer, I continue this service to my clients. My experience as a mentor, leader, trainer spans over 30 years. I enjoy leadership, life, career, and business coaching. With many years in leadership roles, I want to help emerging leaders and individuals go from functional to phenomenal as a way to achieve greater productivity, success, and wealth.
My clients that have worked with me have experienced a realization of the obstacles that have held them back so that they can overcome them. This was made possible through a partnership enabling them to be fully open and capable to explore their obstacles in a none threatening or judgmental way.
My belief is that growth must start at the personal level making each person a better-quality level of themselves. Together, we focus on the core of the person to explore what is holding them where they are or hindering their growth, enabling them to be better individuals, leaders, executives, business owners, etc.
My core values include personal growth, humor, and making a difference which guides him in helping others to grow and have a fun time doing it.
Reviews
2 reviews (1 verified) (5.0)
Chris Hawkins is an excellent coach. He helped me get started on an important project that Id been procrastinating about. He helped me better understand how men think. He was positive and professional with a great sense of humor. He made coaching affordable for me. I cant say enough good things about Chris and would gladly hire him again in the future. Thank you, Noomii!

Toni in New York
Working with Chris has been a breath of fresh air for me. I initially reached out to Chris because I believed that having an accomplished business mentor that I could learn from would serve as an integral part in my career development. Therefore, I was astonished that my mentorship experience had surpassed all of my expectations. Chris is not only understanding and a great listener, but he helps me every step in the way to navigate through my own self-talk as well as holds me accountable on striving for my goals by providing manageable and practical action steps. Additionally, I feel I can be completely candid with Chris, and he always seems to offer the right type of advice for me through all different varieties of topics. In short, my mentorship experience with Chris has been an amazing and one I would high recommend for anyone looking to take their professional and personal development to the next level.

Reuben M