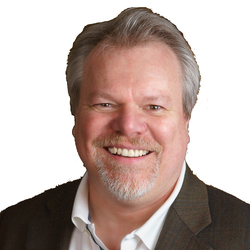 Chris Heffner

Kirkland, Washington
Performance Coach, Entrepreneurship Coach, Life Coach
MS, PhD, PsyD, Licensed Psychologist, Certified Solution-Focused Practitioner
I work with healthcare, business, and technology professionals, entrepreneurs, and others seeking to improve performance, start a new venture, or take on their next challenge.
About Me
I have worn many hats in my career and have discovered that I flourish most when I use my strengths to facilitate forward movement and positive change in others. As a licensed psychologist and professional coach I help individuals identify their values, maximize their strengths, build resilience, and achieve their personal and professional goals.
I hold an MS and PsyD in Psychology and a PhD in Organizational Management. I am licensed as a psychologist in the State of Washington and am a Certified Solution-Focused Practitioner. I specialize in Strength-Based and Solution-Focused interventions and incorporate Positive Psychology into my work with clients, especially the concepts of character strengths, resilience, grit, flow, and well-being.
Coaching can facilitate peak performance and can focus on both general goals like well-being or professional success and specific goals like improving motivation, countering self-doubt, improving communication, or polishing interpersonal skills. I also help my business clients develop and implement realistic business plans, initiatives, and logic models that build from their strengths, values, and goals.
A typical week with me might include an individual session to check on progress, identify and maximize strengths, set goals for the week, and discuss how to minimize or eliminate external obstacles. We will likely talk about your internal obstacles as well, including faulty thinking, inconsistent motivation, procrastination, self-doubt, or work-life balance. Throughout the week we can touch base via phone sessions or email if needed. We may also identify specific tasks or homework for you such as taking an online assessment, reading an article or book chapter, identifying successes, or engaging in a specific activity aimed at getting you closer to your goals.
I would love to talk with you about your best hopes for our work together and how my strengths and skills might be of use to you. My goal is always to help you thrive.
Reviews
Chris doesn't have any reviews yet.