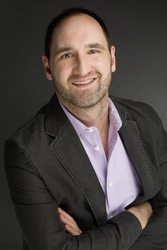 Chris Ptak

Chicago, Illinois
Leadership Coach, Career Coach, Life Coach
Certified Life Coach (C.C.A.)
I help principled leaders at all levels build high-performing teams by developing their capacity for authentic, serve-first leadership. I specialize in stress, burnout, and work/life balance.
About Me
Life's greatest challenges are all, in a certain sense, insoluble. They can't be solved—only outgrown.
You must achieve not only a different perspective, but a wider one. This philosophy—called appreciate inquiry—enables my clients to find their own answers even in the face of stubborn, sometimes intractable obstacles.
Together, we will identify distinct elements of your personality that influence others—your strengths, communication style, and psychological preferences. After exploring where your personal and professional goals intersect, we can co-create a blueprint, targeting areas for growth and outlining a step-by-step program for achieving it. In the process, we'll challenge those beliefs that reinforce counterproductive choices, clearing the way for deep-seated change and allowing a powerful, personal mission to take root.
In addition to a laser-sharp focus on interpersonal skills, specific focus areas are dependent on your unique challenges and may include:
· Developing Influence
· Building Confidence
· Addressing Fear
· Enhancing EQ
· Mitigating Burnout
· Techniques for Coaching Others
CONFIDENCE IS CONTAGIOUS: You have to see yourself the way you want others to. Transform your approach and rediscover what it feels like when others look to you for leadership out of respect rather than obligation. Shoot me a message and we'll get started with a consultation to assess your readiness and gauge our fit.
-------------
As a professional with over 15 years of leadership and coaching experience in corporate and non-profit roles, I have been steeped in both the philosophy and practice of effective servant leadership.
It is a natural answer to many of the challenges facing aspiring, new, and disillusioned leaders alike. Practiced carefully and consistently, it can heighten your focus, improve your relationships, enhance your creativity, decrease your stress, and reignite the self-confidence that comes with a reestablished sense of purpose.
Reviews
4 reviews (3 verified) (5.0)
I have worked with Chris for several months clarifying my career goals and taking actionable steps to grow my career. His honest straight forward approach has helped me to grow confident in my abilities. If you are looking for clarify on where you are and where you want to be, I would highly recommend Chris!

Sandy
I worked with Chris to make sure my spiritual goals didn't get buried in under workload and family obligations. Not only did he help me to make time for spirituality, he regularly challenged me to go deeper and be more insightful about what makes spiritual practices meaningful. During my time as his client I found peace, happiness, and a deep sense of connection that I had been aspiring to. I would recommend very highly to anyone looking to deepen their own spiritual path.

Tiara
After interviewing multiple coaches on Noomii we decided to go with Chris. We were impressed with the structure, organization and empathy that he displayed with our situation.

Edward
I had a great experience with Chris's coaching. He is incredibly thoughtful, a good listener, and provided useful insights to help take my thinking to the next level. I came to Chris with a lot of vague thoughts, ideas, and questions about my career goals and the path I should be taking. He helped me organize these thoughts and questions, tease out meaningful patterns and themes, and think through the right right approach to take. Chris's thoughtful perspectives pushed me in very helpful ways. Would definitely recommend Chris to others.

Ethan G