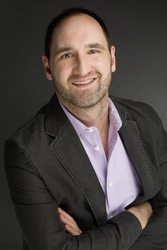 Chris Ptak

Salt Lake City, Utah
Life Coach, Spirituality Coach, Leadership Coach
Certified Life Coach (C.C.A.)
I coach men and women who seek to rediscover direction and purpose in their lives, careers and leadership. I help them clarify their values and express them by living lives of courage and conviction.
About Me
Carl Jung pointed out life's greatest and most important problems are all, in a certain sense, insoluble. They can't be solved—only outgrown. This growth involves expanding one's horizons: seeing not only from a different perspective, but a wider one. In the process, we begin to ask different, more relevant and impactful questions and we are surprised to find our lives changing as a result.
I started coaching, counseling and teaching over a decade ago. I lived outdoors for a few years and worked with at-risk kids in a therapeutic wilderness program. A lot of those kids had long histories of failure that, very rationally, led them to develop some deep-seated insecurities. Despite the intensely challenging nature of the work, I found that helping those individuals to clarify their values and to express them with conviction and courage was the most authentic thing I had ever done.
I received a master's degree in theology from Loyola University Chicago and am a certified professional coach (C.C.A.). I've taught university-level courses in Christian theology and human spirituality more broadly, and I've been training teachers and counselors since 2006.
Reviews
Chris doesn't have any reviews yet.