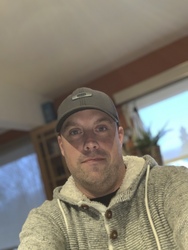 Chris Wagnor

Port Alberni, British Columbia
Health and Fitness Coach, Life Coach, Performance Coach
CFP, MNLPP, GCS
My ideal client is one that has recognized that there needs to be a change in their Life, Health & Nutrition and is ready to take full responsibility of themselves in sessions and the programs offered
About Me
Welcome everyone! My name is Chris Wagnor and I am the founder of Transitions Coaching & NLP Services on the West Coast of British Columbia, Canada.
If you have come to a cross road in your life, health, nutrition or need a total transformation to break old beliefs and habits then I am the coach for you. I have helped hundreds of people worldwide with the 35 Health and Nutrition programs that I offer, covering everything from a 7 day cleanse to full 90 day full transformation programs and sessions.
I specialize in Diabetes, Cardiac and Thyroid complications and will personalize the programs to your specific needs. All our programs have been made by certified nutritionists and physician leads, are app based ( Coach Connect/MBODY360) where you connect with me directly on a daily basis and enter your daily info.
I offer a free consultation where we will discuss the areas you feel are needing to assessed and allow you to ask me questions to make sure you feel we will be compatible for the amount of time we will be spending together.
On top of the Health, Nutrition and Life Coaching, I am a Certified Master Neuro-Linguistics Practitioner through the The Academy of Modern Applied Psychology. NLP is all about bringing about changes in perception, responsible communication and developing choices of responses or communication in a given situation. NLP works on the principle that everyone has all the resources they need to make positive changes in their own life.
As a Compassion Fatigue Professional I also offer CFP sessions and will help you learn new strategies in dealing with your anxieties, panic and depression. I have referral programs in place for top therapists who can assist you from anywhere if I feel you need more assistance.
I can work in conjunction with your family physician, nutritionist or therapist and coach you through whatever steps or plans they have set into motion for you. Lets turn your purpose into prosperity
Reviews
3 reviews (1 verified) (5.0)
Chris was a kind and helpful coach who knew his stuff, who knew the ins and outs of trying to lose weight. Any person whose main goal is weight loss will be served greatly by Chris.

Matt
I have used coaches in the past and Chris has by far been more understanding and professional than I have ever encountered. I just completed the 14 Day Clean Eating Challenge and the differences I feel is fantastic. The handouts, excersise a and the ease of entering information to the Coach Connect App that he uses is way better than I anticipated. Our coaching sessions were always so insightful and covered more than just clean eating. If I could leave more than a 5 star rating I would!

Ray Dillman
After my free consultation with Chris I felt like we had been friends for ages. He asked me to pick the 3 top areas of my life that either caused me stress or just things I wanted to change about myself. Health and Nutrition were my top focus as I needed to lose several pounds. I was suffering from low self-esteem and poor eating habits including binge eating. Chris choose the 90 Day Full Transformation program for me and after going over the details of the program I was in agreement that this was going to be the right fit. After the first couple of weeks I began noticing several changes both mentally and physically. I had less inflammation throughout my body, less headaches, I wasn't as tired and had more energy throughout the day. My moods had improved and I felt as though I was already becoming a new person. It was truly an amazing experience. I still schedule individual coaching sessions about once a month for follow ups or to get help in certain areas or talk about new diet concepts etc. Chris always makes the time to speak with me and never lets me down. He is a true professional as a coach and I recommend him to everyone that asks me how I did it!

Carla Klatt