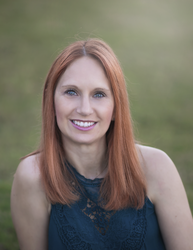 Christi Howard

Austin, Texas
Life Coach, Family Coach, Spirituality Coach
Family and Consumer Sciences, Vice Chair Family Life Coaching Association
As a mom life coach, I help moms learn to put themselves first while removing the guilt. With me, busy moms discover untapped time to create emotional wellness and stay motivated toward their goals.
About Me
Do you know what? I've been there. Feeling like you are just stuck in a hamster wheel. Waking up early, doing all the motions, and going to sleep exhausted but not feeling like you did anything productive, or that you enjoyed! The days can feel like Groundhog Day, and without end. You are doing all the same steps, and not really feeling excited about the results. But what if that could change? Wouldn't you want to learn more about envisioning your possibilities? That's where a mom life coach comes in.
My credentials include being a Certified Professional Life Coach with a B.S. in Family and Consumer Sciences. I also severe on the Executive Board of the Family Life Coaching Association as Vice Chair. As a mom life coach, the clients I work best with need help in areas such as stress management, time allocation, positive motivation, and mindset shifting. Once you recognize limiting beliefs, you can form new habits.
During the process you can think of me as your mom life accountability partner. I help you see the path of possibilities so you can get out of your own way, start to take action and fulfill your dreams! Once you learn and implement these techniques in your life, you will notice how they will also benefit the rest of your immediate family. What a beautiful gift for your family too!
Reviews
3 reviews (1 verified) (5.0)
Im currently working with Christi. Shes very positive, attentive, engaging and helpful! Im looking forward to our time together and have her help and assistance to reach my goals in my personal life, mom life, and professional life.

Wendi
Christi is always so wonderfully encouraging! She has such a genuine heart for mamas and has made it her mission in life to love and support us. She helps mamas go beyond just survival mode (which I have a tendency to find myself in) and she will walk beside you while you grow into your best self.

Sandi G
Christi juggles the daily challenges of family life, career and self care with grace, positivity and humor. She does a great job of providing inspiration for other moms who are looking to do the same. As my coach, she has helped me break down my big ideas into achievable steps and encouraged me to believe in myself as I reached for my dream of opening my own yoga business. Even though it is often difficult to juggle motherhood with entrepreneurship, Christi's coaching helps me to stay motivated and celebrate my wins. She is excellent at helping moms to find balance in their lives and reminding them that being a great mother is not necessarily being a perfect mom.

Sommer Khachadourian