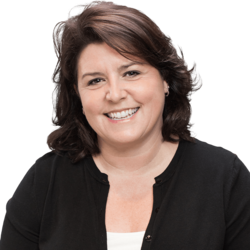 Christina Ellis

Portland, Oregon
Business Coach, Leadership Coach, Entrepreneurship Coach
BS, EMyth Certified Executive and Business Coach, Certified High Performance Coach
I coach female entrepreneurs and business leaders to realize their full extraordinary potential in their professional and personal lives.
About Me
I have over 25 years of professional experience in corporate, SMB, non-profit, entrepreneurship and coaching. I am certified as a business and executive coach as well as a high performance coach.
I believe that through ownership of ourselves and actions, we can lead powerful, successful lives that support us being the women that we have always dreamed of being.
My coaching will draw out of you, your passions and set you free to dream and construct your best professional and personal life through proven processes, supportive coaching and little bit of butt kicking - as needed. ;-)
Track One is a Leadership and Management curriculum. I guide you through business principles that will ignite your individual skills as an authentic leader and manager.
Track Two is for Branding, Marketing and Sales that will have you commanding your financial future like the lady boss you are!
I deeply believe in the power of relationships. It is important to me because when there is mutual respect and honesty, that is where your transformation happens. I would love to get a sense of where I can help you based on your needs and aspirations.
Book some time with me today, let's talk and get to know a little bit about each other.
Reviews
Christina doesn't have any reviews yet.