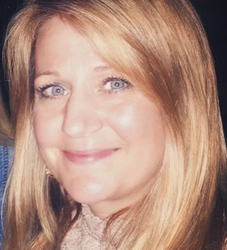 Christina King

Appleton, Wisconsin
Life Coach, Relationship Coach, Christian Coach
BA, BS, UW-Stevens Point Psychology degree, Graduate Courses in Counseling, Certified in multiple Prayer ministry programs
I coach persons seeking freedom from fear, rejection, confusion or lack of motivation. I also can help those seeking love and compassion. I specialize in BPD and anxiety disorders and inner healing.
About Me
I have spent the last 15 years working with people suffering from addiction, anxiety, personality disorders, trauma, neglect and past abuse. I am trained in Theophostic, Cognitive Behavioral and EMDR therapies.
I know what it is like to feel abandoned, rejected, unheard or unseen. I have over 25 years of experience walking along side of and with people who feel alone and as if they do not have value or matter. My degree is in Psychology but my life work is bringing healing and wholeness to those seeking it.
Although I identify as a Spiritual/Christian, I believe ALL beliefs are to be respected and honored. I have spent many years studying and learning about other religions and forms of spirituality to better understand and incorporate their truth to better love and bring a full life to every human person that I work with.
I have written a book on healing the wounds of trauma, neglect and abuse based on my education and the work I have done in inner healing. It is called "Embracing Your Greatness." I have been married for 28 years and have 8 children, my oldest is 32 and my youngest is 12. I have traveled the world offering retreats, talks and healing experiences for those desiring wholeness. I help identify the wounds that trigger us so that we can identify the lies we believe, the vows to self protect (which usually sabotage us) and teach you how to bring inner healing and wholeness in the unique and unrepeatable personhood that is you. I use prayer ministry techniques but also spiritual gifting to bring truth and love into your life.
Reviews
Christina doesn't have any reviews yet.