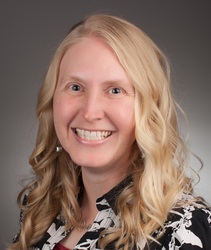 Christina Unrein

San Francisco, California
Leadership Coach, Executive Coach, Team Coach
BS, Masters, LEED AP ND
Are you exhausted from pulling the cart alone? I energize and prepare achievement-driven leaders, business owners, and teams moving from good to great to be more effective, courageous and intentional.
About Me
I'm passionate about energizing frustrated and exhausted achievement-driven leaders, business owners, and teams struggling with motivation, expectations, work/life balance, a clear path of action, growth, and satisfaction.
My Achievers Program focuses on moving leaders and business owners from good to great. This program gets you to the next level by delivering clear solutions and steps forward, energizing you to meet your goals and expectations, improving your work/life balance and relationships, and making the entire process more enjoyable and satisfying. Want to be relieved, energized, and encouraged? That's what previous clients felt.
Why me? I experience and live with the persistent, internal tempo that is unique to an achievement-driven individual.
I've focused on my task and project lists and lost sight of everything else.
I've ignored my health and many times got so entrenched in my work that I forgot to eat or leave my desk.
I've ignored others and allowed my generally happy-go-lucky light attitude to turn off while I focused on knocking out my To Do List (shocking people and encouraging them to not include me or be around me).
I've thought that others are stupid or too slow to waste my time or energy on them or to delegate tasks to them.
I've experienced the boredom and discontentment that happens in the seemingly wasteful times when you break away from being the person known only for being able to get things done to being significant as someone "as is" and not tied to what I can do.
I say I'm a reformed Achiever because I embrace and love my ever-present achievement-driven strengths, and I've aligned those strengths to better serve me and my goals of having happiness and great health, meaningful relationships, and enjoying the journey not just the destination.
My diverse career as an influential business professional leading multi-functional teams in project execution, product development, process improvement, and strategic planning helps too.
Reviews
10 reviews (5.0)
Christina was able to help me solve an area concern within my business in a matter of minutes. She helped me develop an action plan that was not only easy but very effective. Since then, life truly has been easier. I can now motivate and challenge staff in a more effective manner to produce results.

Josh Franklin, Insurance Agency Owner
Initially, I had some reservations about the concept of coaching and putting myself in a vulnerable state for a stranger to assess me. I also didn't have any ideas as to what I wanted out of coaching, but I learned in addressing my current problems and opening up to Christina, I was able to develop personally and professionally. Coaching starts with the individual as a complete, fully capable, and emotionally complex person. That being said, we are not perfect or invincible, and for me trying to balance work, school, and life, I believe coaching helped me to put the power back in my hands. It reminded me that I have control over how I act/react in situations that I may or may not have control over. The goal of coaching is to be whatever the individual wants to be, and the possibilities for how one's potential can develop are endless. Throughout my sessions I was surprised to learn the ease at which things can be connected, and I am able to use the insight I've gained to apply to other aspects of my life. The coaching sessions were a safe space to voice my concerns without fear of being judged. I was able to talk about anything I wanted and I could dismiss the parts of our sessions I didn't consider helpful to me without any questions asked. I was also able to point out things I didn't agree with in our sessions that I felt inhibited the open thought process of our discussions. As my coach, Christina wasn't there to tell me what to do or what was the right thing; those answers were to my own judgement. I also welcomed new and differing perspectives eagerly. The value I obtained from coaching was the reaffirmation of my goals and standards towards my career as well as relationships. I've become more confident in being steadfast about what I want and to not settle for less. Also, I believe a little support and patience goes a long way, and it's important to allow some time to process things and reflect upon ourselves. I am immensely grateful for this coaching opportunity with Christina. I have no doubt I will continue to draw insight and knowledge from this experience years and years from now.

Stephanie Keomany, Engineering Student, Spirit AeroSystems
Coaching has impacted me in many ways. Before coaching, I only viewed situations from one perspective; mine. After several weeks of coaching, I was viewing my problems from several perspectives. Now after nearly half a year of coaching, I have become better practiced at viewing situations from multiple perspectives and trying to identify the issue from several different views. Also, I have noticed that I ask more questions as a result of coaching. The value of coaching was a surprise to me. I was not sure what or how much I would get out of coaching, but it has been a great experience and a great learning and growing tool for me.

Zackary Thimmesch, Engineer, Spirit AeroSystems
Christina is empathetic, intuitive, insightful and challenging. A great coach. I'd recommend her to my best friend or closest colleague.

Julia Fabris McBride, Vice President, Kansas Leadership Center
Coaching helped me at the perfect moment because I was making many big decisions about my life. Now after the sessions, I have a clearer path to follow. Christina was wonderful at hearing and understanding different situations. She asked me the perfect questions to help me figure out answers. It was a surprise to see myself taking action faster after the sessions. I felt more confident about decisions because Christina made me think about what was really important to me. I think coaching is a great tool to improve your life. Everyone should try it. I am sure I will do it again.

Alejandro Barrero, Digital Business Consultant
Christina has been most effective in helping me to focus and achieve the specific results that I most desire. Christina helps me to carefully consider the "fluff" and cut it out, so that I can proceed with maximum purpose and effect.

Ed Britton, Director of Development, International Association of Coaching
Christina is a highly motivated, self-directed individual. She is very knowledgeable and positive. She does an excellent job of cascading that positive energy to the individuals and teams she works with. I have worked directly with her and observed her facilitation skills. She is a top notch facilitator and connects well with the people she works with. She would be a vital asset to any team, individual or organization that thrives on continuous improvement.

Garan Johnson, Corporate Training & Development, Spirit AeroSystems
Christina is a great coach. She is an amazing listener, and she genuinely cares about the goals of others. She patiently listened to me and asked extremely helpful questions that helped me consider and understand things from multiple new perspectives. With her help I found new skills, felt more equipped, and developed more confidence that helped me take on my goals. Christina helped me develop a whole new outlook on how I addressed my relationships with others, and as a direct result, I am a much better leader today than I was before. Almost immediately after I started sessions with her, people began complimenting me on my new understanding and leadership abilities. Christina helped me develop both personally and professionally, and I am more successful today because of it.

Jacob Dold, Engineer, Spirit AeroSystems
Christina is an excellent personal and leadership coach. She receives rave reviews from my students and is often requested as a coach based on her reputation.

Peter Cohen, Professor and Director, Wichita State University
Christina's energy, passion and encouragement of growth in other employees was strikingly evident in the first and every following interaction I had with her. She is outspoken and confident enough to politely and professionally challenge group think and popular opinion when her experience, knowledge, perspective and understanding lead her to an alternate opinion. I endorse Christina as a value-added team member who will provide thoughtful critique and feedback to create tactical and strategic continuous improvement in whatever the business challenge may be.

John Coleman, Manager, Spirit AeroSystems
The Smart Way To Find A Coach

1 Describe Your Goals

2 Get Matched

3 Free Consultations
Find My Ideal Coach Now