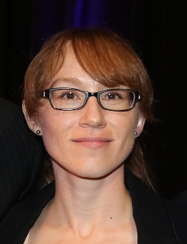 Christina Watkins

Long Beach, California
ADD ADHD Coach, Life Coach, Career Coach
MA
I coach adults to improve productivity, career transitions, and "adulting," especially ADHD & Adult Children of Hoarders, by establishing new habits and thought patterns to improve their lives.
Details

Long Beach, California 90810
(562) 283-8455
Send Message
Hourly Rate: $115 to $145 US Dollars
Gender: Female
About Me
Making a better, happier world one client at a time!
Do you never feel like you have enough hours in the day, or can't stay focused, or make the right decisions to meet your goals? Why are the bad decisions always easier to make? Work bleeding into home, home bleeding in to work, and none of it seeming to go right? What if you didn't have to live like this?
I empower people to take control of their lives: to be more productive and make better choices. I help you focus and define your goals and learn the patterns and habits that will get you where you want to be.
I grew up in a hoarded household (Adult Child of a Hoarder) and wasn't diagnosed with ADHD until my 30s. I had a lot to learn when I left home. I did 2 tours in Iraq, earning my bachelor's degree while serving. Joining the army taught me some self-discipline, but not as much as you'd think. After leaving the military, I went to grad school and left with my master's.
I've spent 7 years working full time as a career coach and employment specialist for a nonprofit and then a government program in Los Angeles. I love the work. My passion and skill brought me to the attention of my current employer who asked me to set up an employment training program for communities in the area. I'm now 5 years into running this program. I teach the students goal setting, finding and focusing your why, and good life habits (sleep, finances, food, making good choices, etc...) in addition to resume building, interviewing, and being successful on the job site. I still love the work, but I've missed the in depth interactions I had with people during grad school training hours, so I've opened up shop to the general public as a life coach.
I have taken everything I learned the hard way as well as everything I learned in school and decided to use it for you. Give me a call to discuss if I might be the right coach for you
Reviews
2 reviews (5.0)
Christina is a great listener, and strikes a great balance between being compassionate (so I don't feel too discouraged) and firm (so I feel like I'm actually being held accountable). She asks great questions that lead to insights that I appreciate. She is persistent yet flexible -- when I wasn't making as much progress in one area that we identified as important, she would follow up each session to check on my progress, and brainstorm ways to make it work better. She's also friendly and respectful, and I feel comfortable sharing my relevant little ups and downs during our sessions. By working on the changes she's suggested, my overall well-being has improved dramatically. I have never thought that coaching could help *this* much. Highly recommend.

Scott Y.
I am a certified professional coach and have been coached by many (on this site and elsewhere). Christina is at the top of the list! She is friendly and genuinely caring. Plenty of coaches are nice and friendly, but Christina also makes sure that we 'get to the point' in our conversations, and is sure to hold me accountable for the action plans we come up with together. She gives enough slack for me to vent or brainstorm, but isn't afraid to intervene when I'm just making up stories. A real professional.

James D