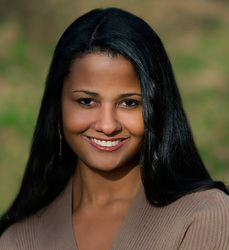 Christina Watlington

Delaware
Life Coach, Leadership Coach, Health and Fitness Coach
Certified through Coach Training Alliance
I coach women facing personal or professional challenges and are ready to make big changes. My program helps women to live a life worth celebrating through proven motivational enhancing techniques.
About Me
I am a Christina Watlington, a Women's Empowerment Coach and owner of Christina Watlington, PhD INC. My coaching practice draws on over a decade of experience as a Licensed Clinical Psychologist, Motivational Speaker and Life Coach.
I work with brilliant and talented women, like you, who have a unique personality and amazing gifts but who feel that you are not meeting your fullest potential in your professional life. You desire to write a book, start your own business or attract speaking engagements but you feel held back due to self-doubt and fear of criticism. You are ready to reinvent your life, but you just aren't sure how to get started.
My "Rise and Shine" program uses proven cognitive-behavioral and motivational enhancing skills that will help you find what you are truly passionate about and pursue your goals with confidence. My program begins with an assessment of your values and the actions that you are taking in service of your values. In our work, together, you will:
1. Learn to leverage your strengths to lean into the life of your dreams.
2. Create an action plan to achieve your goals.
3. Achieve greater clarity and focus on what matters most to you.
4. Get unstuck as you will learn to overcome hurdles that are in your way.
This program is open to anyone who would like to dream big and live a life worth celebrating. After just one coaching session, you will join a group of women who are clear about their unique strengths and leverage them, rather than subdue them due to self-doubt and lack of confidence.
I am a graduate of Certified Training Alliance (ICF certified) and I received my doctorate in Clinical Psychology from the University of Maryland, Baltimore County. I reside in Middletown, DE with my husband and two amazing children.
If you are local, you can meet with me at my office in Wilmington DE OR we can conveniently SKYPE or meet via phone.
Reviews
3 reviews (1 verified) (5.0)
Very informative and friendly.

Anne Kaminski
"You're a great listener and are able to discover the obstacles getting in the way."

G.T.
"You are phenomenal. You have a way of making people feel comfortable; which is what happened with me yesterday.You helped me to connect the dots and increase my confidence in my new role."

Angela, Executive Assistant