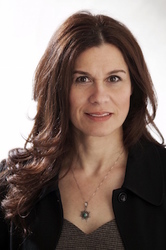 Christine Hourd

Calgary, Alberta
Life Coach, Performance Coach, Business Coach
Erickson Professional Coach, Business Administration
If you're going through a transition in your life—a change that is significant—career or relationship related, I'll assist you to help experience it with more ease and create more success.
About Me
We put a lot of effort into creating the perfect life. A thriving business, a fulfilling relationship, a healthy lifestyle, a successful career, and a supportive family. Although at times we get stuck on the direction to go in, or lose our drive to succeed, or forget what we're passionate about.
This can be very discouraging and frustrating to get back onto that path to success, especially when you experience overwhelming obstacles. These obstacles also distort your decision making, and create an imbalance in other areas of your life.
There comes a point in many of our lives, as I've experienced, where the obstacles become nearly impossible to overcome, and it's time to call in your allies to get through them.
Through coaching, you'll be provided with tools to create a plan and move you forward in your goals. You'll begin to make decisions with ease, taking you in the right direction and creating a feeling of accomplishment.
We'll create a positive environment that enables you and empowers you to independently make marked progress in any goal you wish to pursue. I value your privacy and confidentiality and build a trusting relationship so that you can feel free to explore and create opportunity for advancement in all areas of your life.
My personal experience, raising 3 teen boys as a single parent, and choosing to make my health a priority will add depth to assisting you with your personal goals. My background in corporate management, retail, and many years as an entrepreneur will add value to your business goals.
Lastly, is my journey to having a stronger connection to myself. This has been the foundation of my success and I wish to create the same experience for you.
Allow me to be your Ally.
Coaching session are held in an online meeting room, allowing me to assist my clients all over the world.
Reviews
I really enjoyed my experience with Christine! Each session I entered feeling a bit lost, and she helped guide me in the right direction. I left each session feeling accomplished, and with a plan on how to move forward. She gave me the tools I needed to come to my own decisions, which I continue to use even now. Christine was so understanding, thoughtful, and she listened deeply to everything I said. I really recommend contacting her if you're feeling lost in any aspect of life, her guidance is so helpful and she truly listens and cares about what you have to say.

Gemma