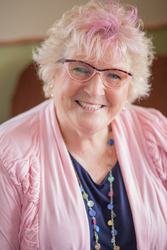 Christine J Long Yarmouth, Nova Scotia
Life Coach, Leadership Coach, Christian Coach
Transformational, Growth & Leadership Coaching
I coach people who want to transform their life into the dream they have inside them. To give them hope, excitement and tools for the journey. I will walk beside them towards their goals.
About Me
I am a Life Coach that has lived a life full of experiences through education, children, a marriage, ministry and work! Being a person whose purpose in life is to make a difference in the lives that I touch I find Life Coaching to be exactly the right fit. I have three levels of Coaching with Lifeforming [Certified through the International Coaching Federation] - Life, Growth, and Leadership. My philosophy is not only to help folk set the goals they desire, but I give them the tools to keep them!
If you desire a consultation for further information just contact me with the information above.
Reviews
Christine J doesn't have any reviews yet.