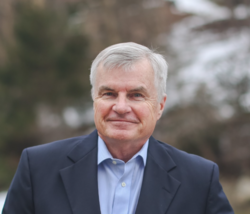 Christopher Booth

Marblehead, Massachusetts
Business Coach, Performance Coach
CPA, CIA, CFE
I help overworked and overwhelmed small business owners make their business work better using customized financial and operational strategies that free up their time, creating predictable profits.
About Me
I help high-performing service-based business owners create an efficient, profitable company that gives you the control and freedom you expect.
You need to move fast, yet this puts you in a vulnerable position to miss out on what's good and interesting in life. For me, there is nothing better than enjoying the outdoors, spending time with my family and friends and helping others. For you, it may be something else. When you are shackled to your business, the time and fulfillment you imagined (your something else) quickly fade away.
That's why I specialize in helping you lift the one-ton weight off your heart, sleep better at night and spend more time enjoying what matters to you most. I take the uncommon approach of putting your time first so you can profoundly change your business and personal lifestyle, while boosting your bottom line.
While clients appreciate the improved cash flow and time to focus on their core business, what they say most about working with me is that they no longer worry about the concerns that used to suck up their time and resources. Getting my Fortune 50 expertise without the Fortune 50 price tag appeals to them too.
I draw upon 40 years of financial and operational expertise in manufacturing, high-technology and professional service companies to help you:
- identify money leaks and recommend ways to shut them down
- ensure the right people are doing the right things in your business
- set the right price and deploy the best revenue model
- prioritize your best and most profitable clients
- develop a custom blueprint to help you implement improvements
I have a Masters degree in Accounting, I am a Certified Public Accountant, Certified Internal Auditor and Certified Fraud Examiner. I held senior financial positions in Digital Equipment, before moving into professional services with Arthur Andersen, Huron and RSM. I led numerous training programs throughout my careers as well as risk assessments of significant organizations.
Reviews
Christopher doesn't have any reviews yet.