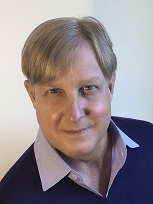 Christopher Shuff

New York, New York
Life Coach, Spirituality Coach, Career Coach
Coaching Certification, Life Mastery Institute
Are you 40+ and stuck in a rut? If you want more balance, more connection, or even a total reinvention, my Coaching BootCamp is your path to success! Join me; I'll be there to guide you along the way.
Details

New York, New York 10022
Hourly Rate: $90 to $150 US Dollars
Gender: Male
About Me
Mid-Life Doesn't Have to Be Crisis--It Can Be Reinvention!
Are you 40 or older and feel stuck in a life that doesn't fulfill you? Do you feel that you need a change but don't know how to go about making it happen? Are you yearning for something, but can't define it? If so, I know I can help you.
I know firsthand, the overwhelming sense of fear, anxiety, worry and doubt that these feelings bring to the table. Because, like you, I too was in mid-life questioning where the next phase of my life would lead me.
I had a satisfying 25 year career in senior management in the nonprofit sector, and a comfortable personal life. But I wanted a new adventure, a new challenge, a reinvented life.
Through my own Life Mastery coach, I discovered my passion and my mission--I wanted to help others in the same predicament as me through life coaching.
I recieved my life coaching certification at the Life Mastery Institute, studying with world-renown life coach, and founder Mary Morrissey, along with her top notch faculty. It is there that I learned the steps to achieving amazing results, and I'm here to teach you.
Together, we will create a clear vision for your life, transform that vision into concrete goals, and then I will provide you with the tools, techniques, motivation, and accountability that you need to turn those goals into reality.
The techniques I use are based on scientific research, proven methodologies, and the study of common universal principles. And while I take my work very seriously, making the process fun and rewarding for both of us is just as important to me.
This is YOUR opportunity to change your circumstances, get unstuck, and reinvent yourself.
As Eleanor Roosevelt once said, "You gain strength, courage, and confidence by every experience in which you really stop to look fear in the face."
So, I encourage you to be fearless and take the first step towards creating a new, more fulfilling life. I'll be there to guide you along the way!
Reviews
7 reviews (5.0)
"If you are looking to host a workshop - or get private coaching sessions to get unstuck - do not hesitate! I've been to many seminars like his, but Chris's coaching offers one of the most tactical, actionable (yet somehow still spiritual) practical approach to making your dreams and goals a reality. And isn't that the idea?"

Gigi M., Advertising Professional, Brooklyn, NY
"Chris is an amazing guide. His step-by-step course is so empowering and life-changing! I was really stuck in a rut and was afraid to move forward. Through his guidance, I was able to re-imagine my life, and took the action steps required to achieve my goals. We DO have infinite potential..He's a 5-star coach! Thank you, Chris!!"

Kathleen Niedospial, Real Estate Agent, Sarasota, FL
"Chris Shuff is incredibly generous with his talent and his spirit. And as a coach, he takes a pragmatic, action-oriented approach while keeping your dream alive. I think his secret is that he's had a lifetime of experiences that have enriched his outlook and informed his mentoring philosophy."

Suzanne Gannon, Writer/Journalist, Greenwich, CT
"Chris' guidance is profoundly enlightening. He is a good listener and he has compassion for my weaknesses. At the same time, he is thorough, practical, and direct. The first step in finding a life coach is trust. Chris is well-qualified and I trust him. I needed a lot of inner-self work and he helped me explore all of my potential. We all have dreams and personal goals, but if I did nothing about these dreams, they would remain nothing more than fantasies. I made the right decision and found a life coach. This is not an easy journey, but working together, my dreams have become reality!"

Kitty Suen Spennato, Creative Director, Brooklyn, NY
"Chris has helped me to identify my goals and to work towards accomplishing them. Throughout it all, he's been very insightful and supportive. I recommend Chris and the program very highly!"

Steve W., IT Director, Montclair, NJ
"Christopher is a true professional. I have worked with several coaches over the years and as a busy, Type A, successful professional, I found that Christopher really helped me find focus on what truly matters to me in my life. He held me accountable in order to attain the goals we set. If you are at a crossroads in your life/career, or just need someone to help you identify what you truly want out of life, I believe Christopher can help you as he did me."

Michelle Tarr, Account Director, New York, NY
"He has a masterful way of getting right to the heart of the matter at hand, which helps his clients find the best way forward. I was at a crossroads and was stuck in a rut. Chris provided support, guidance, and accountability and despite my occasional stubbornness, he was able to help me move beyond my perceived limitations and create a path to my ultimate dream. I am forever grateful that he came into my life!"

Jeff R, Restaurateur, New York, NY
The Smart Way To Find A Coach

1 Describe Your Goals

2 Get Matched

3 Free Consultations
Find My Ideal Coach Now