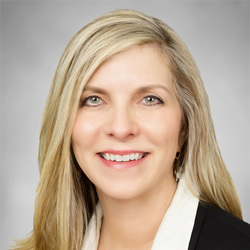 Christy Kercheville

Dallas, Texas
Executive Coach, Leadership Coach, Performance Coach
BComm, Bachelor of Business Administration, 25 years of experience, MBTI, Executive Coaching Certification, ICF approved
I coach executives, leaders, high potential, and technical professionals, male and female, on improved presence and bottom line results in the areas of people, presentation, and savvy communication.
Details

Dallas, Texas 75238
Gender: Female
Training: Bright.Coach
About Me
I'm passionate about making a difference and helping leaders reach their potential through coaching and skills training. I was fortunate to have a mentor that believed in me early in my career. He guided me into becoming a coach way before coaching was a popular profession. I'm highly skilled at guiding others to reach their potential and absolutely love what I do. If any of the below questions apply to you, let's have a conversation to find out if I am a good fit to coach you.
What's the corporate buzz about you?
Are you organizationally savvy when it comes to building strategic relationships?
Have you been passed over for a promotion?
Are you a High Potential Leader looking for the next step?
Do you present at conferences or all hands meetings. If so are you audience-centered and memorable?
Have you received 360 Feedback saying you need interpersonal skills?
Do you struggle to communicate expectations and hold people accountable?
Are you too busy doing with limited leadership presence and strategy?
These are just some of the many concerns I have helped my clients achieve success with over the last 20 years in business. Results include smooth transition to leadership from a technical role, improved interpersonal skills, emotional intelligence, organizational savvy, having audience-centered technical presentations that get rave reviews, success in holding others accountable, and increased confidence in public speaking.
My process includes a a variety of assessment tools including 360 feedback comprised of verbal interviews, development planning, just in time skills practice from the many leadership courses I facilitate, accountability, and a coaching scorecard. I was a leader in the telecommunications industry prior to starting my own coaching and training business. I have global experience coaching and training leaders in diverse, multi-generational, Fortune 500 companies that include, Texas Instruments, Nokia, Verizon, and BNSF.
Reviews
10 reviews (5.0)
Christy helped me prepare for a presentation I gave at a large conference in Dallas in 2018. During my sessions with her I learned an incredible amount about public speaking and delivery but also about how to prepare mentally when delivering a presentation in front of a large audience. The presentation itself was a success and I couldn't have done it without Christy's help: her expertise and experience is vast and I highly recommend her to those seeking to improve their public speaking skills.

Manuel Martinez SEO Marketing, Dallas, TX ManuelMartinez.biz
Christy is, in a word, sensational: as a woman, as a coach, and as a support system. I highly recommend her as a public speaking coach. She helped me organize and gather my thoughts around the most important points to share with the audience. I've never before placed so much importance on the opening and closing of the presentation, but she showed me the light. Christy is very creative and helped me come up with an attention getting opening to grab the audiences attention, and a call to action in the end. We video rehearsed numerous times, practicing my gestures and vocal delivery. We even practiced how to approach members of the audience after the presentation is complete. Although I have tons of experience, I am even more prepared to speak in front of a large audience and will definitely hire Christy again when the need arises. She is a part of my personal network now and I wouldn't have it any other way."

Shaliah, Assistant Vice President Risk Management, Citibank
Christy's guidance has helped me transform myself from a seeker to a doer. Being one of her youngest clients, she was patient with me as we developed together a toolkit for my best self to shine. She helped pave the road for me to define what true success looks like in my eyes and how to find the confidence to reach that. Having her guidance and support during one of the biggest transitions thus far in my life has been invaluable. Her tenderness, patience, kindness and true passion for this work are beyond apparent. Christy is a connector at her core who reaches for those parts of people that are yearning for growth. She sheds light on the beauty that is waiting to come through that no one else has looked quite far enough to find. She is a true source of understanding and I am beyond honored to have had the opportunity to work with her.

Innovation Specialist, AARP
Christy is wonderful addition to any project. She is an excellent Coach, and communicates in her clients Voice - driving the understanding as requested. She's an excellent resource who meets deadlines and provides immediate return on investment!

Cindie Smith, President Technology Services, San Diego, CA
Christy's methodical approach helped me see myself, my strengths, and my leadership approach from a new perspective. Through her integrated coaching, Christy helped me develop an actionable plan for my personal and professional growth. The lessons she helped me uncover are continuing to pay dividends 3 years later.

Alanna, Innovation, AARP, Washington, D.C.
I have known and worked with Christy for over 23 years. She is a highly respected individual in the leadership development field. Her executive coaching process is unique and impactful and has proven results. The mental models really helped me get clarity around deeply rooted beliefs that drive behavior and reframing that pushed me into new ways of being and working with perceived obstacles. You can tell when someone is passionate about what they do and Christy certainly demonstrates genuine sincerity and caring when it comes to helping others achieve their goals. She is a great coach and role model and has demonstrated much success in achieving her own goals. I highly recommend Christy to anyone looking to develop their skills as a leader, reach that next level in the organization, polish their professional presence, or improve their communication or presentation skills. I have also seen her facilitate an MBTI team building session that achieved great results. She's an extremely talented facilitator.

Lynne, Learning and Development PM, Seattle, WA
I worked with Christy over the course of a 9-month leadership-training project for BNSF. What strikes me about Christy is her genuine care for people – not only for the participants of our sessions but also for those of us with whom she worked. She demonstrates exceptional "stand-up" training and facilitation skills, as well as individual coaching talent. I strongly recommend Christy for consulting work that involves coaching, training and/or facilitation.

Scott, Director of Market Solutions, Dallas, TX
I hired Christy to do targeted one-on-one coaching based on a 360 feedback I received about my communication style with vendors. Christy started our session with reviewing my MBTI results, which gave me a valuable perspective on my personality preferences. She also incorporated emotional intelligence exercises designed to increase my awareness of my communication style. My session with Christy was effective, and the tools she gave me were practical and easy to implement. Working with Christy, I was able to develop strategies to improve my communication with vendors, and get a positive outcome in my dealings with them. I have seen improved results in both my professional and personal communication as a result of the coaching. I would highly recommend Christy for executive coaching to anyone who aspires to be a better, more effective leader.

Monica, Senior Manager Marketing, Telecommunications, Dallas, TX
I really felt improvement on the aspects I wanted. It was an excellent idea to film to see body language.

Carlos, Telecommunications Director, Mexico City
I really appreciate all that you have done to help me over the past few months. I can't imagine how I would have made it through this series of work events without your support.

Jeff, Wholesale Beverage Manager, Dallas, TX
The Smart Way To Find A Coach

1 Describe Your Goals

2 Get Matched

3 Free Consultations
Find My Ideal Coach Now