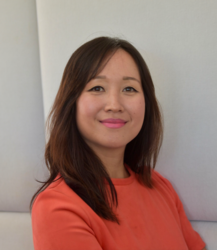 Life Coach, Relationship Coach, Christian Coach
Certified Professional Life Coach with Christian Coach Institute
I coach women who are stressed and feel stuck when going through life transitions. I help them face their challenges with confidence, find their passion, and be free to fulfill their purpose.
About Me
As a certified life coach, I want stressed women who feel stuck to be free, to live the life they want, and to fulfill their purpose. I help them face life changes with confidence, resolve conflicts harmoniously, find their passion and live a more meaningful life.
Having over 15 years of experience at various positions in both the manufacturing and service sector, I understand the stress and frustrations women may experience in the workplace and at home especially during life transitions. Following their dreams while maintaining a healthy balance between professional, personal, and family life may prove challenging and overwhelming. Having been through different life changes, I know exactly how frustrating it can be.
Reviews
2 reviews (5.0)
The sessions with Cindy were helpful. I felt heard, accepted, acknowledged and appreciated. The space was safe and Cindy let me be and did not influence me with her decisions yet reassured me of my strengths. I worked on my career, relationships and emotions.There were behavioural changes in me during and after the course of our sessions like talking more politely to people, mindfully feeling and managing my emotions, feeling lighter and more capable to handle situations. Thank you Cindy for seeing, acknowledging and guiding me.

Sakshi Singhania
It was a very good experience.

Preety Tsang