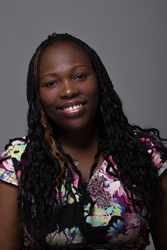 Claire Odogbo Mississauga, Ontario
Business Coach, Career Coach, Christian Coach
MBA, PhD, Certified Lifebreakthrough Coach
I coach individuals and entrepreneurs who are tired of the status quo and want to see change in their career, academics or business. I also help those launching a new business or career.
Details

Mississauga, Ontario L5V1E5
647-549-3766
Send Message
Hourly Rate: $80 to $200 Canadian Dollars
About Me
I am passionate about seeing people and organizations maximize their potentials. I am a Certified Life breakthrough Coach, and have been coaching and consulting for over 12 years. I am also a Certified Professional Accountant and thus bring a lot of value to people who are looking to start a new business or take their organizations to the next level. I help Entrepreneurs and Leaders succeed. I also regularly work with women who have taken a career break and are looking to re-launch their careers or going through major life transition such as divorce or relocation. Helping teenagers and young adults succeed is also one of my passions. I offer academic coaching and help them determine the right career path that aligns with their potentials and goals.
Reviews
"I decided to make a career change after working in the same industry for 10 years, while at home with a new baby. I didn't know what I could possibly do, until I came across a fantastic career coach Claire. She was amazing and really helped me focus on my strengths when I was struggling to find myself. She helped me stay focused on the positive things I could offer and see how much I really could improve my future by doing what I love. Claire was able to guide me through the next steps, find courses that would be appropriate and gave me some really helpful advice. She was so easy to open up to, positive, creative and supportive. I highly recommend Claire's services to anyone looking for a change in their life."

Maria Shaw