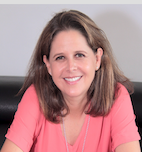 Claudia Aronowitz

Toronto, Ontario
Career Coach, Relationship Coach, Life Coach
BS, MS, Certified Profesional Co-Active Coach
I coach people after major life transitions to rediscover and redefine who they are and start creating the next step in their lives. I help my clients improve their relationships at home and work.
Details

Toronto, Ontario M4R2B9
1-416-4646115
Send Message
Visit Website
Hourly Rate: $145 to $180 Canadian Dollars
Gender: Female
About Me
Are you going through a major life transition such as an illness, divorce, a career change (whether by choice or due to displacement), becoming an empty nester or nearing retirement?
Unsure of what you want and what steps to take? Feeling frightened and stuck? I partner with you to help you start moving and creating the next chapter of your life. Yes, at any age, we can create a new and exciting chapter in our lives both personally and professionally.
Working together we will discover and clarify what is important to YOU, what your strengths and qualities are and how to use them to your advantage going forward. We will dream big to find new perspectives and possibilities and then break it down into small actionable steps. You will start creating the reality you want while feeling empowered, supported and continuously learning.
Why can I help you?
I am a Certified Coach from the International Coaching Federation as well as trained in conflict management and interpersonal communication. I started my professional career with a BA in Nutrition and then a Master in Public Health, specializing in behaviour change. I have over 20 years of experience in the health sector. In 2010 I was diagnosed with Cancer and after a difficult road to recovery I decided to change my professional path and retrained as a coach. I know it can be done!
Also, I have lived and studied in different countries and know what it is like to start over. I am fluent in Spanish, English and Hebrew.
Contact me for a free, no obligation conversation to learn more about how working together can be beneficial to you.
Reviews
12 reviews (1 verified) (5.0)
Claudia was very helpful

Nicole Di Nardo
When I first started seeing Claudia I was in a dark place and couldnt see a future for myself. Friday was my last session and I can now say that I feel as light as a feather! Its like I can breath again. Thank you so much for all you do! You are such an amazing person!

Holly Fournier
I was constantly anxious, trying to be perfect at everything and constantly criticizing myself and others. Working with Claudia helped me feel grounded, helped me let go of the things not in my control and take concrete steps to change the things in my control. Most importantly Claudia helped me change the way I was relating to others and create the deep connections I needed both at work and at home.

Cathy, Relator, Toronto, Canada
I started working with Claudia when I lost my job. I had lost my confidence in the process and was unsure what steps to take next. Claudia had the capability to help me see new opportunities, to be clear on my strengths and skills and to help me move forward. Her support during that difficult transition was imperative to my success.

Ariel, School Principal, Toronto, Ontario
After working with Claudia it's like my brain has been rewired. I am able to concentrate in the positive in my life, to make self-care a priority and are constantly taking steps forward in my professional life.

Monica, Physiotherapist, Toronto, Canada
I am 49 years old and felt stuck in all aspects of my life. I didn't like my job, my kids needed me less and less and I felt unsure in my new relationship. I knew I wanted something else in my life but thought it was to late in life. Claudia gave me the confidence I needed to see new perspectives and possibilities and have the courage to take the necessary steps. I now feel confident in my relationship and have found a fulfilling job. Working with Claudia was the best present I could have given myself.

Lisa, Lawyer, Toronto, Canada
"Claudia was my coach at a time of great personal upheaval and uncertainty for me. I had recently had cancer treatment and I was uncertain how best to continue my business and recover my health. Her warm, intuitive, clear-sightedness and appropriately challenging style helped enormously and I would whole-heartedly recommend her as a coach."

Barbara, Entrepreneur, England
"Working with Claudia opened my mind to dreaming again, making it possible for me to see things I didn't see before. I felt encouraged and empowered about my future."

Madeline, cancer survivor, USA
"Claudia was my anchor in stormy water. She helped me become clear and more confident. She helped me see the bigger picture when all I could see were challenges. With intuition and sensitivity, she showed me strengths that I was not seeing or was afraid to act on. Claudia knew when to support, when to push and when to be a witness"

Hilla, Social Worker, Toronto Canada
"Claudia helped me find myself when I felt lost…"

Talia, Student, Toronto
"Claudia's gift for listening beyond spoken words and her ability to define and simplify led me to recognize the aspects of myself that were hindering my advancement and well-being. By means of her no-pressure yet empowering approach, Claudia helped me make the changes I needed to reach the place I wanted to be."

Rosa, Retail, USA
"Claudia was able to understand my values, needs and goals. She guided me through a difficult place in my life, both personally and professionally. She helped me recognize my strengths and saboteurs and held me accountable for forward movement in an encouragingly gentle, structured way."

Vicki, Interior Designer, USA