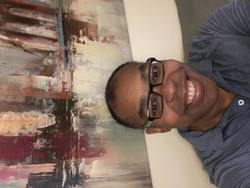 Cleveland Goolsby

Boone, North Carolina
Life Coach, Health and Fitness Coach, Relationship Coach
BA, MA in Psychology, Nationally Certified Psychiatric Technician Level 4
I'm here to help you change your mindset and perception to reduce stress in your life. My clients tend to deal with issues of grief, mental health, wellness, and understanding others.
About Me
I recently finished my Master's in psychology and hope that it additionally enhances my coaching skills. Additionally, I have completed my national certification as a psychiatric technician. I have completed various other courses at Transformation Academy, the International Association of Therapists, and those accredited by the CPD. There are many things in our life that we need assistance in achieving. They range from getting over heartbreak to making a career change. Or sometimes we just need a bit of support. Support trying to complete a task or for some of the decisions we made previously. Whatever the case may be asking someone to help you in the process is the first step. We emphasize putting so many other things before ourselves but we first have to make sure we are in good condition before we can help anyone else.
Over the years I helped people try to change behaviors and habits to move them into the directions they wanted to be. I've talked to people with varying mental illnesses that needed a little more additional support than they had to get them to the next level. We all have goals we would like to accomplish and hiring a coach that you feel comfortable with is the first step in reaching your objectives.
Reviews
Good coach, helped me through some stuff

KS