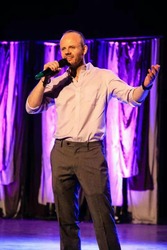 Coach Mark In Manila eslbusinessenglishexpertscom

Dubai, Dubai
Business Coach, Entrepreneurship Coach, ADD ADHD Coach
Advanced ESL Business English Coach, NLP Performance Psychology, Stonebridge Advanced Diploma Strategic Marketing / Sales / Business Finance
NLP British ESL & Career Coach - hear me on my podcast; 'Google Coach Mark In Manila Podcast' Specialist Coach ADHD, digital nomads, increasing wealth/health, changing careers, launching businesses
About Me
Money Back Guaranteed 60 min Advanced English, Career, Biz Start-Up Coaching Zoom Consultation Call.
Meet me from anywhere in the world via Zoom to review your career challenges / goals, ask business advice, assess your professional English level, and more to give you a roadmap to secure a better path and successful future.I know you're seeking success, financial freedom, clarity, direction. One of the things you will love about our first coaching session is that we will identify a clear, concise path of action to help you move forward, perform better and achieve your goals!
Recent successes include:
1. A newly promoted Indian Banking VP who felt overwhelmed; needing confidence and stress-management skills to succeed in his new role.
2. A Software Support Engineer from Uttar Pradesh wishing to career change to software development in the USA market
3. A female, Japanese, entreprenuer launching her fashion brand requiring self-confidence and English presentation / writing skills
4. A Mum of 2 from Seattle juggling parenting with returning to work and pursuing financial freedom
5. Young Undergraduate from Germany seeking better study focus / health / sleep balance
6.Teacher from UAE wishing to emigrate to Canada for better income, prospects and location to raise her family
7. 50 year old Mumbai businessman looking to retrain as a Life / Business Coach, needing guidance, practice and mentoring
As you consider the benefits of Zoom coaching with me, you might also like to think of the empowerment, freedom and enjoyment that comes from creating your dream life from the comfort of your own home. My coaching sessions equip you with very powerful tools and the sooner you learn these, the sooner you will see your influence over others, your life (and even finances) increase!
I'm assisting over 750 professionals worldwide to do just that - they are becoming masters - and you can too. Imagine how powerful and happy you will feel when you succeed too. Book today!
Reviews
3 reviews (5.0)
Mark is a great coach. He will tell you the things that you don't always want to hear yet also cheer you on to do and be better! He has great experience and knowledge, taking you out of your comfort zone and deep into overcoming your struggles and blocks. He helped me to believe in myself and see my gaps so I could move closer to my goals. If you want to exceed your wildest dreams book a session you won't regret it!

Tom H
I've been working with Mark for the past 3 months for support in launching my designer label. Being from Japan, English is my second language, the fact that Mark is also an Advanced English Coach is fab! My pitching confidence has soared, not to mention my inquiries. I cannot recommend Mark highly enough!

Anzu
As a business-woman and entrepreneur competing within a highly competitive sector Mark supported me with exceptionally focused business advice and confidence boosting NLP coaching. From the very first session I knew I had found the expert I'd been searching for. Just one session with Mark makes a world of difference. I'm now well on my way to triple digit success.

Jo Green