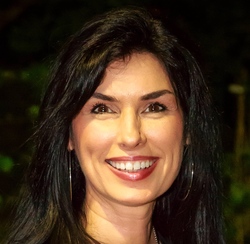 Coach Paula

Acworth, Georgia
Christian Coach, Life Coach
Certified Professional Christian Life Coach (Bethesda Coaching Assoc. by Board of Christian Life Coaches and American Assoc. of Christian Counselors)
ARE YOU Stuck or Stressed? Chronic Stress, Pain, Anxiety, Panic, Phobias, Negative Thoughts, or Triggers? I help Women and Students Get Real RELIEF and Measurable RESULTS!
About Me
WHAT CLIENTS SAY
"As a Certified Psychiatric Nurse with over 15 years treating patients with traditional methods I can honestly say Coach Paula's method of coaching is significantly more effective."
Wanda M, Registered Nurse, Macon, GA
"Working with you is like getting 12 appointments in 1." CC, Consultant, Minister, Atlanta, GA
"Can this (phobia) be gone already?" Gone! DD, Atlanta, GA
1 year later, How long did you suffer from panic attacks? "20 years... hasn't returned since." SC, Mom/Grandmother, GA
Skull sinking in upon laying down. "I was about to go to the doctor but was so scared. We did a 3-day Intensive Bootcamp. Day 2, it changed!" 1 year later, her skull is still fine." PS, Mom, LA
Teen with social anxiety and always feeling unsafe.
90 days and 12 sessions later, she is feeling safe and a lot less anxiety. That was her goal!
HAVE YOU?
Have you been to Counselors, Therapists or Doctors, weekly for years without significant results? Still Stuck, Stressed, or in Pain and nothing has really worked?
3 BIG QUESTIONS
-How much has this issue already cost you?
-How much will it continue to cost you if nothing changes?
-Are you at a point where this MUST CHANGE? You're DONE with it being this way?
Well, I'm ready to partner with you in your personal development and healing journey. Helping you get UNSTUCK, get RELIEF and make PROGRESS. I walk you through Practical and Powerful Steps to a More Abundant Life.
BIO
As a Certified Professional Christian Life Coach and Minister, I provide Support, Accountability, Tools, Prayer and Encouragement, so you can Grow, Heal and Thrive.
With 2 Life Coaching Certifications, religious and non-religious, I work with either.
2007 was the start of helping others in the USA and Internationally. I love being involved in Breakthrough, Healing Hearts, and Life Transformation.
RELIEF, RECOVERY, and RESULTS are possible.
A more Abundant Life is Possible!
abundantlifecoaches.com/testimonies
MyPeaceCoach.com
Reviews
8 reviews (5.0)
Because of the gifting God has blessed Paula with, she was able to help me identify markers in my past where I allowed negative thoughts and negativity of others to halt my own growth and progress. Experiencing Paula's method is like combining 8 sessions with a Life Coach or Counselor and delivering the results in 1 powerful hour! Cass, Project Manager, Kennesaw, GA

Cass
I know that God brought Paula to help show me how to break past this brick wall and heal deep wounds to prepare me for the wonderful destiny that God has in store for me!

Michele, Atlanta, GA
I met with Coach Paula about a year ago after hearing of the emotional and heart healing work she does. I had been plagued with memories concerning a child in my family. There had been emotional and psychological abuse going on and I felt as though I couldn't stop it from happening. My feelings about one particular incident was so deeply depressing and painful that I reached out to Paula for help. I wanted to see this memory in a different perspective and gain relief from my feelings about it. After working with Paula, with her prayer and techniques, walking me through a healing process, it really helped. The feelings of helplessness and guilt subsided and have not come back to produce such a heavy burden again. I would recommend Paula to anyone dealing with depression, hopelessness, or plagued by guilt. She works through the Holy Spirit to bring forth a new mindset and a new freedom.

Gail W., Former Secretary, Now Mom and Grandmother, USA
I am honored and genuinely excited to highly endorse Coach Paula! Paula has a masterful skill set of training and experiences. She provides sage counsel and skilled strategies that have helped me to 'see more clearly' and to move in divine optimal physical health. Recently, I began to share a serious concern I had for my adult daughter, within a short few minutes the angst was GONE, and a resounding peace, joy and confidence was restored!! She has the expertise, wisdom, heart and strategy to do the same for You!

Christina Christiansen
I highly recommend Coach Paula as a life coach. Before I started working with Coach Paula, I was burdened by fear that stemmed from my childhood. I tried on my own but was unable to master the fear and the resulting physical symptoms which included multiple allergies and arrhythmias. After identifying the source of the fear, she led me through a series of approaches to interrupt the negative recordings that had played havoc on my body and life. We set a goal for me to have the ability to recall the traumatic event with a reduced intensity of negative emotions and fear. The goal was accomplished very quickly. I can now recall the event with absolutely no recurrence of symptoms. I am forever grateful for Coach Paula's expertise in the field of heart healing and for her passion to see others healed and whole. Not only have I gained freedom, but I have gained a wealth of knowledge from this amazing coach. As a Certified Psychiatric Nurse with over 15 years of treating patients with traditional manners I can honestly say Coach Paula's method of coaching is significantly more effective.

Wanda M, Registered Nurse, Macon, GA
Coach Paula was so kind to our daughter. She listened, and helped her work through some anxiety issues. We are so grateful for her kind spirit, and her servant's heart.

Sarah Goldie
I was having anxiety about something I was going to have to do. After my session with Coach Paula the anxiety left. When I thought about what I had to do there was peace instead of dread. When the time came for what I had to do there wasn't any anxiety and I felt like I had freedom over the fear and anxiety.

D. DeVaney
Paula is one of the most sincere, kind and loving people you will ever meet! She has a gentle spirit and genuinely wants to see people healed and whole and walking in their destiny!! I would highly recommend Paula if you are wondering which way to turn and what your next step should be. She will help you to figure out where you are stuck and patiently point you in the right direction.

Marsha