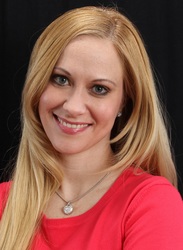 Dr Colleen Georges

Piscataway, New Jersey
Life Coach, Career Coach, Executive Coach
Licensed Professional Counselor, Certified Professional Life Coach, Certified Professional Career Coach, Certified Positive Psychology Coach
I help adults who are feeling overwhelmed & unfulfilled with their careers or other aspects of life to eliminate dis-empowering self-talk, get unstuck, & take action to achieve their goals!
Details

Piscataway, New Jersey 08854
732-910-5714
Send Message
Visit Website
Hourly Rate: $200 to $225 US Dollars
Gender: Female
About Me
Is critical self-talk, regret, or worrying stopping you from achieving your life or career goals & dreams?
Are you feeling overextended and overwhelmed by everything you are juggling, yet simultaneously underwhelmed & unfulfilled personally &/or professionally?
Are you exhausted from putting others' wants & needs before your own?
I'd love to be your co-strategizer, accountability partner, & your external advocate in quieting your Inner Antagonist, amplifying your Inner Advocate, & taking empowered action toward your goals!
• I work with you to uncover what you want (& what you don't want!), brainstorm the steps to achieve your goals, & develop a customized plan to jump into action.
• I coach you in making sure the words you speak to yourself & about yourself power you up & don't shut you down.
• I support you in remaining motivated, engaged, & on track.
• I help you see your strengths, accomplishments, passions, & purpose so you can live your fullest life.
• I celebrate you & all of the steps you take towards positively changing your life & empower you to celebrate you too!
I've been coaching others to live their best lives for over 20 years. Helping people see all the good within & around them is one of my greatest passions. My own experiences dealing with & overcoming anxiety, panic attacks, & low self-esteem played a key role in shaping my work, my approach (the RESCRIPT Framework), & my dedication to helping others.
Outside of coaching, I'm a speaker, author, & Rutgers University professor. In my TEDx Talk, "Re-Scripting the Stories We Tell Ourselves," I talked about the impact our internal dialogue has on our relationship with ourselves & the world. I expanded upon this topic in my book, RESCRIPT the Story You're Telling Yourself, which was honored with five book awards in 2019.
In addition to my work, I'm mom to a 10-year-old son, Joshua, & my family is my center.
I'm so blessed to love what I do & I'd love to work with you!
Reviews
9 reviews (5.0)
Colleen received my call for life/career coaching on a day I was feeling particularly frustrated with my circumstances. She responded with patience and an eagerness to help even if I was hard to understand through my tears. I worked with Colleen for I believe about a year, working on both career struggles (feeling stuck, lack of confidence to pursue opportunities) and personal ones (family/wedding drama). With her help and guidance, my wedding turned out to be an overall stress-free day, and while I'm still working on the career part, I was able to move into a new dept as a temporary solution. I hope to re-connect with her again at some point when I clearly define my goals. I'm currently reading her book and working through the exercises, and I believe my progress with her is part of what gave me the courage to recently attend a personal development conference. I was fortunate enough to meet Colleen at a workshop she held last year and found it a valuable experience - I admire the safe outlet she creates for people to work through challenges without judgment. I'm sure she will see continued success, as I've seen her passion for helping people. I would recommend her to anyone in need of some direction or reassurance as they follow their journey to self-improvement.

Erika Rogers
Dr. Colleen Georges career coaching is an investment in yourself and one of the best ones you can make. I have used her career coaching twice and know that she has helped me navigate to realize what was best for me. When you feel stuck in your career and not sure what to do next, a session with Dr. Georges offers you actionable steps to get unstuck and help you on your way. Whenever a friend asks me for advice on next steps in their career my first recommendation is always Dr. Georges. To me, working with her unlocks the answers inside you and is a big step toward your future. I cant say enough about how wonderful Dr. George and her career coaching is. Most importantly I know Dr. Georges is resource throughout my career.

Amanda B.
I had the pleasure of working with Colleen in 2018 during a time when I was experiencing dissatisfaction with my career and felt unfulfilled. As a young woman, I never really knew "what I wanted to be when I grew up" so I fell into a career that was convenient, paid well and that I was pretty good at. Perhaps a failure on the part of myself together with my parents and guidance counselors on school, but my strengths and interests were never truly identified. On a whim, I googled career counselors and found Colleen. Upon inquiry, Colleen was prompt in replying and I genuinely felt a connection with her. We agreed to work together with respect to identifying a new career path for me and potential graduate school programs that would support my career goals. Colleen is very skilled and knowledgeable about various industries and provided me with sound advice and direction based upon various strengths and weaknesses and interests assessments that she administered. Through this exercise, Colleen truly helped me identify what I wanted out of my career and what was truly important to me rather than what I didn't want. She provided me with "homework" tasks following our video calls that kept me on track and focused on my goals. After I identified a path, Colleen helped me with my resume and with applying for positions within my chosen path. In so doing, Colleen asked me to put together a list of my career achievements for incorporation in my resume, which was a struggle for me. It is so hard to be our own cheerleader and think of our accomplishments as meaningful or worth mentioning. It was probably the best part of our engagement - she took what I considered minor achievements and transformed them into a killer resume. When I received the finished product, I truly said to myself, "I'd hire me!" Shortly thereafter, I started applying for jobs and guess what! I LANDED the exact position I wanted. Out of 172 applicants, I was selected. I cannot hep but credit Colleen for my success. Colleen fully supported me through the interview process and we still keep in touch today. I couldn't have done this without Colleen's guidance, wisdom and support. She is truly a wonderful person in every way, and I truly feel lucky to have had the opportunity to work with her.

Jennifer Rooney
After being with an organization for many years, I was at a point in my career where I needed change. I wasnt sure what I wanted to do and how I was going to get there, so I started researching career coaches. After stalking Dr. Colleen Georges website for months, I decided to reach out. We set up a time to have a short conversation about my career both past experience and future goals; she and I immediately hit it off. Since then, Colleen helped me not only learn how to handle my current work/life stress better, but also narrow down my focus for the future. I never thought I would actually take a step out of my comfort zone into a new chapter, but not only did I step, I am knees deep in the process and so excited to start the new chapter in my life! Colleen has been such a motivating force, opening my mind up and giving me the courage to do so in ways I never thought imaginable. If you are looking for a career coach that is knowledgeable, down to earth, easy to talk to and full of direction, Dr. Colleen Georges is your coach. Be prepared to work hard and reap the benefits of it!

Dana
Dr. Colleen is an incredible coach and an all around great person period. While Dr. Colleen works with each person on an individual basis, the essence of the work is acknowledging the story that you've constructed for yourself and working to transform that story into a happy, healthy, and joyous one. Part of acknowledging that story includes being honest with not only your fears but also the wonderful strengths that you bring to the table. Dr. Colleen really helped me to center and cherish the strengths and skills that I have to offer in my work and in my life.

Dennis Connors
Colleen is a highly skilled at listening to your career goals/objectives and picking up on clues to help you refine your path. Put more simply, she has the unique ability to make the 'complex simple' and create a presentation of your history that very succinctly portrays you. I would highly recommend Colleen to anyone looking to enhance their career path.

D. Wilson
Dr. Colleen Georges came into my life at a time when I needed her the most and throughout my time with her, she has been able to help me improve: mentally, spiritually, physically, emotionally, professionally, personally and/or with my goals. She can provide amazing advice/insight due to her incredible knowledge and experience; personally, this helped me relax and trust the entire process of working with her towards my common goals. She also helped me quickly and easily identify my strengths and weaknesses (as a person) as well as outlining the plan to help me to play up to my strengths while working to eliminate my weaknesses all together. And when I have put her advice/suggestions to the real-world-test I have been pleasantly surprised with the results, no matter the situation.

Kitchel Daniells
Dreaming about a career change, when one is unhappy with his or her profession, can be invigorating. Actually taking initiative and making a career change can be terrifying. 3 years ago, I decided that I was going to leave my decade long tenured high school teaching career to embark on a new journey. Where this journey would begin and end was a complete puzzle to me, as I believed that my secondary English education degree limited my options. At the beginning of trying to piece my new career path and industry options together, I came across Colleens Tedx Talk and website. I felt an instant connection to her story, and her personal and honest journey, and reached out for guidance. Prior to my work with Colleen, I was incredibly anxious and had many sleepless nights as I worried about my prospects outside of the only industry that I had any experience in. Even after our first session, I felt comforted that Colleen not only understood my journey and future goals, but truly listened to me and genuinely cared about my happiness in my future career. In fact, Colleen identified characteristics in me that I didnt even recognize in myself. This gave me the confidence to not only pursue a new profession that was out of my comfort zone, but to also start my own business that showcases all of the talents that Colleen helped me to mine. The personalized, empathetic, and professional approach, that Colleen employs, is a rare gem in a society where we all could use a bit more individualized service with authentic communication. I am truly grateful for Colleens wisdom and kindness that she showed me. Now, I not only have a better quality of life in my new professional endeavors, but I am truly proud of my past experiences and my unique journey as well.

Emily Lefsky
Colleen is an intelligent, compassionate, and wonderful coach. I highly recommend her!! In just my first call with her, I felt understood, supported, and invigorated with hope.

Emily Judd