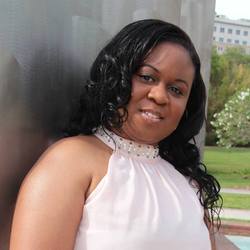 Collette Neves

Tampa, Florida
Leadership Coach, Life Coach, Career Coach
TACI, through Manifest Theological Institute
Are you tired of being stagnant? Are you tired of feeling like you are trapped in your mind? I coach individuals to help them become whole and confident. Building self confidence self worth self care.
About Me
Collette Neves is an Author, Purposeful Strategist Wholeness Certified Life Coach with credentials from Manifest Theological Institute in Tampa, Florida. Collette is the CEO and Founder of U Blossom LLC. She is passionate about encouraging, enhancing and uplifting women through personal and professional challenges. She is promoted to Building Leaders of Society & Strengthening Overall Motivation.
While working twenty-three years in the finance industry, and ten of those years being in leadership roles; providing development, support and motivational coaching to employees, is where her passion was ignited to meet the needs of others giving transformational life experience. She believes that there is greatness in us all and is committed to helping partners clear out fear, negative mind-sets to set powerful specific goals and achieve them.
The wholeness program of proactive coaching will target, Anticipation, Assessment, Clarification, Evaluation, and Self Care for Driven results and effective movements. Helping partners find clarity and helping partners take action. Together we will celebrate as you take your steps to petals of success.
Reviews
3 reviews (5.0)
Collette is a really outstanding coach. My son was having very bad anxieties about going to school one morning, and I could not get through to him. He was very upset about an exam he had to take that morning and was turning back home and said he was not going to school. Collette over heard the conversation and asked if she could try speaking with him. I dont know what she said to him, but she was able to change his mind, calm him down, and got him to go to school that day. She took him from a level of 100 back down to zero in a matter of minutes. Where I could not reach or reason with him, she was able to get through to him. He took his test and was able to finish the entire day. Even though he sounded very defeated, she spoke life back into him. I really dont think I could have effectively managed the situation on my own and I am beyond grateful for Collettes guidance and the positive difference she was able to make in my sons life in a really short time. I cannot thank her enough. She really has a God given gift in her coaching of maturation of sons.

Shana H.
Where should I begin to acknowledge the strengths, skills, and character of Collette? I have only known Collette for a short time; and it is easy to admit how she has impacted my life. I can remember an encounter we had that she told me that my feelings and my thoughts were connected to my mindset. It was a relief to know that it was not a medical condition, depression, or that I was mentally challenged because I felt that way for years without telling anyone. I use to wonder why this and why that, however after listening and talking with Collette I could see where my faults lie and try to correct them. You have helped me to see where I need work within myselfruth or ruthless (I think I am more of Ruth and a little ruthless). I now know I have so much more to learn about life, family and even my future husband. I remember you helping me with my kids father and his bad disposition during his illness until he passed. That was a very difficult time in my life. Collette it was you that help keep me in the right frame of mind and to do what was right even when I felt he was wrong. I could go on and on with how you have guided me from situations upon situations never saying to much or too littlejust enough. You speak your mind when needed being very tactful about getting the point across. I believe God has so much in store for you. Your mother, family and friends have to be very proud of you. I dont know your past, but I do know it has brought you to who you are now. I appreciate you for being a part of my life

Tamara W.
A while ago I was dealing with some life struggles, personal matters, as well as difficulties with my career path. I was fortunate enough to meet Collette who has been a blessing to my life. She encouraged me to showcase my talents by completing some online web training's to help enhance my career and skill set. After completing the recommended training's I was able to showcase my leadership skills and project management skills. I became a SME (subject matter expert) within my department as well a trainer for new hires. During this time I was battling with determining my educational path. Collette helped me locate resources to assist with educational goals and resources to also lift the burden of some personal matters as well, which enabled me to focus on my education and career goals. She helped guide me through my leadership courses as well offering encouraging words along the way. She provided guidance, encouragement, and shared her experiences and expertise in leadership. I am forever grateful and there is no doubt that if it was not for her I would not be where I am today. I have a bachelors degree, masters degree and an awesome career that I am proud of. She is the most amazing heartfelt person ever. Thank you so much for your kindness, your guidance, and your expertise!!

Caprisha L.