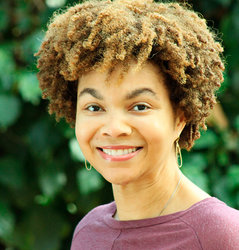 Conswella Joyce

Charlottesville, Virginia
Life Coach, Leadership Coach, Spirituality Coach
BA, MA, Advanced certified Astro-Numerologist; C.H.A.P
I coach clients who want to discover what their life purpose is, what they are passionate about, what inspires them, and how to switch to a career doing what they love to do.
About Me
At a very young age I knew I wanted to be in a career that would uplift, inspire, and empower people. This interest led me to study psychology and earn a BA in psychology from the University of Missouri-Columbia. But, I also had a passionate interest in spiritual and metaphyiscal studies and how people could become the best versions of themselves through a positive belief system and positive mindset. Which led me into the field of positive and transpersonal psychology where I earned a Master's degree in transpersonal psychology specializing in spiritual psychology from Sofia University. I am also a life coach, certified holistic practitioner, and an advanced certified astrologist and numerologist. I have been counseling and coaching clients for more than 10 years. As a Spiritual Psychologist and Life Coach, I am committed to the well-being of all my clients and helping them discover their passions in life and how to follow their bliss. I help and guide my clients in successfully finding the spiritual path, life path, or career path that is right for them.
I truly care for all of my clients, and work diligently to help find them the answers they seek. I have worked with a variety of patients and clients living in different parts of the world dealing with circumstances that are unique to their lives. I am here to help my clients embrace change with ease and grace.
Reviews
"Conswella recently did a Birth Chart Life Coaching session for me and let me say... Mind blown... I resonated deeply with the information given. I gained immense clarity about my gifts and how I'm here to use them. It enlightened me on the shadow side of my being that can sabotage my work and how to shift it. It confirmed that I am on the right path, and gave me much insight on how things will be unfolding for me. And it is BIG... It's a little scary to own it, but it's really exciting. The empowerment, clarity & knowing that I feel is immeasurable"

JeeJee Saafir, Transformational Business Mentor, Detroit Michigan