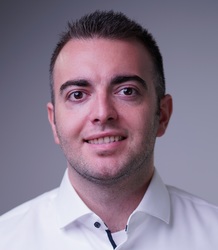 Cosmin Voisan

Rotterdam, South Holland
Life Coach, Relationship Coach, Career Coach
Do you want better relationships and find true love? Wait no more! I coach both men and women aiming to better version of themselves. Get the most out of their professional and romantic relationships
Details

Rotterdam, South Holland
+31616649137
Send Message
Hourly Rate: €70 to €85 Euros
Gender: Male
About Me
Do you often feel that your relationships could be improved in order to have a better life? Do you find yourself caught in toxic relationships both at a professional or romantic level?
Take action now! Life is too short to live in unpleasant situations, start living the moment and get the most out of it!
You can have it all, better life, great relationships and a more loving self. This is where my coaching skills make the difference! I will teach you the Cosmic Relationships Framework which I created because you will learn how to apply all the knowledge and techniques yourself.
My motivation of teaching people how to cure themselves comes from my favorite slogan: "Give a man a fish and you will feed him for a day, teach him how to fish and you will feed him for a life time!"
I am an NLP Master Practitioner but the roots of my gift for coaching started in my youth when I had a gift of listening to friends and relatives when they had problems for ultimately offering them the most suited advice. This lead to the growing desire to study psychology and mindfulness which helped me in changing the way I see life and building stronger relationships at both professional and emotional level.
Based on the NLP Techniques which I learned along the time, I have developed my own framework which could be applied by anyone directly into their life for an immediate change. My clients are very happy with my positive approach and most of them tell me that I thought them how to see life clearer and positive
Reviews
2 reviews (5.0)
My experience has been extremely positive with Cosmin. I came to him because I was struggling with a very stressful period, in which workload became very heavy, I experienced the loss of a close relative and I felt without a clear direction in my life in general. Cosmin created the environment for me to open up fully. He has the gift to make you feel you are in a place of trust. He guided me to find the nature of my concerns and pain, always asking me the right questions that would help me obtain insightful knowledge that would help me. The answers and solutions we found were tailor-made, because they referred directly to my own experiences and to my own self-analysis process with his support. He has giving me tools and exercises that I do frequently when I am thinking about my concerns, and very fast, I have felt much better and have learnt to see things with a positive mindset, and looking forward to what the future can bring!

Luis Suji
Started to talk with Cosmin following a lot of changes in my life. I wasnt really optimist in some situations and he helped me to see what was good, what I needed to focus on and what wasnt important. Thanks to him, I am now focusing more on myself and I am trying to understand every situation before being angry/sad. He is a very good listener and openminded. Thanks again Cosmin !

Anaïs