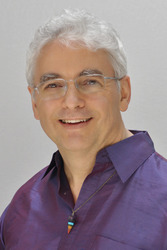 Cougar Brenneman

Langley, British Columbia
Career Coach, Leadership Coach, Life Coach
EFT, Hypnotherapy, Immunity to Change, Focusing
Mastering the inner game of building your career will help you get the job you really want more easily, advance in it gracefully and strategically, and make it fit your lifestyle and needs better.
Details

Langley, British Columbia V4W 1N5
Hourly Rate: $75 to $125 US Dollars
Gender: Male
About Me
Mastering the inner game of career advancement is important to you, whether you're sending resumes into a black hole or if you've worked 30 years and simply want more time with your grandchildren. I learned about my inner game at a time when I was crippled by fear that almost got the best of me—a time when both money and insurance were running out.
Throughout the job market, your competition consists of people who are vying to elbow their way to the front of the line. You may believe that you need to knuckle down and try harder, network constantly, research what employers are looking for, and all the other things that your competition is also doing, right now. These strategies, though important, only make you one of the crowd.
Mastering your inner game makes you stand out from your competition and increases the chance that your career will be a happy one. What I learned was to set my self-absorbed concerns aside to create a deep rapport with a man who was about to become the best boss I've ever had. At that moment, I learned that employers do not want to hire or promote someone who is acting a role to give a good impression. Employers want someone who gets them, who can both understand what they need and authentically care.
Your inner game begins with designing a career plan that expresses what you love. Then you'll use empathy for every step along the way, from reading job listings to interviewing to seeking promotions. Your inner game will improve every time you practice it.
After mastering this process, you'll not only find work that you love, but you'll also use your career as a vehicle for enhancing self-awareness and self-knowledge.
I've coached and facilitated groups for 18 years, using an evolving set of tools, e.g., hypnosis, EFT, & Immunity to Change methods. I founded the Joyful Wisdom Community, a group who uses quantum meditation practices & centered conversation (the Chrysalis). I have a BA in clinical psychology & certification in hypnotherapy.
Reviews
14 reviews (5.0)
Cougar has offered ways that are beneficial to me now and on through my days. I have new knowledge and skills that will continue to assist me with living a healthier relationship with my Self and with others. During those times spent with Cougar, I learned how to carry the energy of my reactions to my experiences more positively. Witnessing Cougar's relationship with Energy became a connection with someone who relates in a similar vibration. Here was a way to communicate that would be more meaningful (to me) than words could try to convey. The benefits from this exchange are a daily gift that I cannot explain in words. Cougar offers his knowledge, his skills, his Spirit, and his True Self to the World. This is his life's gift and his gift to Life.

Rick Spieler, Reiki Master, Priest of Helios, Energist
I am grateful to Cougar Brenneman and his coaching techniques and would highly recommend him.Participating in my first Chrysalis Wisdom Council with him, I went from a hopeless situation to one of many possibilities. His skill in conscious listening not only allows one to be fully heard and acknowledged but it brought clarity and a whole different perspective to the situation. Being focused and present Cougar was able to allow me to see the whole picture with a new awareness.I also have participated in his Talking Stick, Talking Mirror technique that is also beneficial in finding remedies to some of life's challenges. The Flash Energy Mob concept that he organized is just one of the many ways he brings community together allowing the universe and Spirit to support and give assistance.I personally have received great peace and Love from engaging in this activity. His vigilance in bringing you from a troubled state to a tranquil one brings such empowerment. He is a very caring, compassionate, competent life coach and I highly recommend him.

Peg Kennedy RN, Bensalem, PA, Certified Massage Therapist, Certified Reiki Practitioner
Cougar is a man who knows how to listen. He also has a generous heart. He is a gentle coach, committed to communities build round consensus, who has developed techniques akin to co-counseling and nonviolent communication to help people access what's in their hearts, what's under their stress, what's under their grief, to touch their soul.After a session with Cougar, I felt relieved, peaceful, like the grey blanket surrounding me had lifted and I now had insight into the issue we were dealing with that allowed me to take more healthy steps forward in my life.

Kathilyn Solomon, EFT practitioner, Cert-1 and writer
Before I first called Cougar, what is meaningful is how incredibly soon I felt both relaxed and profoundly listened to. I felt as if I had some really important things to say and I was saying them to an old and close friend. Another thing I liked about my sessions with Cougar were that he has a great sense of humor and knows when its time for that and when its not. His advice doesn't come about like a regular counselor's advice-its more like, with the Clarity processes, he will lead you to finding the inner wisdom you have and will show you ways to the answers so many teachers keep telling us we already know. I've agreed with that theory -that every question has the answer within it-I've just never quite felt I could access it by myself. This is to me, one of Cougar's greatest strengths-that he can assist you in finding out what you already know to do. Its not simply a matter of talking away until, after session after session, you begin to have more confidence, etc. Its quicker than that yet it never feels pressured. its not just unconditional acceptance-although there's a lot of that -but its that he uses some unique processes to bring you to your answers in a pleasant and timely way. Cougar teaches you to coach yourself with much sensitivity to what is said and what isn't said. Yet, in my experience, he'll never push you into places within you're not ready to go or into taking stances in the outer world you're not ready to take. And just as he gives you the keys to resolve conflicts within,to clearly identify what's going on, I've found his processes very useful for resolving and turning around conflict without. Frankly, I believe that if our world leaders were all required to learn the Clarity Processes Cougar has discovered and honed, we'd be a much better place.

Meredith Jones, Yachats, Oregon
(Re: Relationship coaching by Cougar and his partner Ashara) For me, what I remember about each Chrysalis Wisdom Council we did with you and Ashara, is starting with a heavy heart, seeing no way out of my predicament, and by the end of the Wisdom Council my heart was at peace, all my issues, questions, hopeless feelings and blocks had been clarified, resolved and released permanently. That is to say, those particular issues never bothered me again. I will be forever grateful to the work I did with Cougar and Ashara.

Rev. Mangala Meridian, Pastoral Counselor & Minister, Clarity Breathworker (http://www.meridiansunbreathwork.com/), Spiritual Unfoldment Network Instructor
I want you to know that my experience with you on the phone was… shocking , mind blowing – which is just what I needed… to be shaken from my certainties. I was impressed by the depths you could reach in such a short time, how profoundly you followed your intuition and on the exactitude of your words. I realized there and then you had the gift of a true helper – a therapist.

Teresa, Luxemburg
I have enjoyed three modalities of communication with Cougar, and find his techniques excellent for bringing clarity to my issues. He gives a space to bring in my heart-felt emotions as well as the facts of the circumstance.One of his gifts I find to be rare is the ability to truly 'hear' me, not just the words or feelings, but the whole picture.In an email to Cougar (before I knew he needed a testimonial), I wrote: 'Also, one issue I have had with therapists was I rarely felt 'heard;' they had a 'program' of what I should/shouldn't do or think - kinda one size fits all. You, on the other hand, excel in 'hearing,' so your skills are more valuable than the vast majority of therapists :)'Cougar's compassion opens me to allow a deeper sense of my value and trust in myself.

Holly, a happy client in Canada
Life has many synchronicities, and one of these for me was discovering this amazing coaching method mentored by Cougar Brenneman. My intention in asking for a Chrysalis Wisdom Council consultation was because I often interrupt people, and I wanted to somehow make a change as far as this was concerned.To my delight, I benefited so much more than this as Cougar is very skilled at listening, clarification and 'drawing out' what is within your soul so that you yourself become more aware of Yourself at a greater depth. I would have no hesitation in highly recommending you give this method of counseling a try. You will not be disappointed!

Deb Baillie, Victoria, Australia
Cougar is a kind and gentle coach in multiple and related modalities of communication (e.g., the Chrysalis Wisdom Council.) He implements various effective techniques in new ways (Talking Stick, Talking Mirror). Meeting and working with Cougar transformed the way I relate with people. Most importantly, I feel heard, seen and acknowledged in a deeper way than ever before. Cougar's passion, dedication and humility serve to better people's potential in this world.

Rachel Besserman, Founder, Emmet's Essentials, Organic Baby and Skin Care, www.emmetsessentials.com
It has long been my most vexing habit not to allow others to fully have their say without interruption; and I know that also means I am holding thoughts, rather than listening, which is not what fully giving myself to another (as I would wish) actually requires. In one session with Cougar, I made a quantum leap - by gaining new perspectives and TOOLS - to do better, what I have long yearned to do. I have also experienced Cougar's Energy Flash Mobs and find these powerful gatherings that help any situation move beyond its stuck places.I highly recommend Cougar's coaching to anyone who feels drawn to him without reservation. You will benefit from the experience without a doubt, and I say that from my own experience with him.

Deborah Hart Yemm, Co-Creator, A New Gaia community on Ning, http://anewgaia.ning.com/
I have had numerous Chrysalis Wisdom Councils with Cougar Brenneman, and found them all valuable. He utilizes many innovative approaches, such as the Talking Stick/Talking Mirror method. We have combined them with meditation, affirmations, hypnosis, visualizations, EFT, and other techniques. Cougar is a walking encyclopedia of spiritual wisdom and practices.My work with Cougar is helping me to find more direction in my life. Sometimes demons interfere with what I really what I want to do, but I persist on despite of their snarling at me.Cougar has been teaching me how to track and document various of my goals. These include improving my diet and my exercise regimen. He has given me specific suggestions regarding dietary change.He has given me examples from his own life that have inspired me to change my life. I feel inspired to change my life and help others who want to see positive changes in their lives. When I participated in the Energy Flash Mobs, I have felt healing just by being a participant. I highly recommend Cougar's services to anyone who wants to change his life for the better.

Dave Taub, Special Education Teacher, San Francisco California
In my experience, Cougar Brenneman provides exactly what I need in a coach: strict confidentiality, attentive presence, questions that prompt my mind to focus and create; intention that I quickly move through my challenges and a welcome lightheartedness. If I notice I am anxious about some issue in my life despite my own arsenal of personal growth tools, I schedule a session and immediately feel relieved.....feeling certain that the emotional charge will evaporate and my way will become clear on that date.If you are looking for a coach, I recommend you schedule a complimentary session to determine if you and Cougar Brenneman are a match.

Naomi Colb, Business Coach, http://www.linkedin.com/profile/view?id=2434233&trk=tab_pro
Somebody said, 'Know thyself,' and that's where Cougar helped me.

John S. James, replicounts.com
I have worked with a number of different coaches, and I can say that Cougar's approach is both unique and highly effective. In just one session, I was able to find creative solutions to a number of difficult issues I'd been having in my personal and professional life. Highly recommended!

Kurt Shuster, CEO, Noomii.com
The Smart Way To Find A Coach
Only Noomii has thousands of life coaches and business coaches in hundreds of cities

1 Describe Your Goals
Tell us what you want to achieve through coaching

2 Get Matched
We send you 1 to 3 compatible coaches

3 Free Consultations
Consult with your matches and find the best fit for you
4 Hire Your Coach
Start coaching and making progress on your goals!
Find My Ideal Coach Now