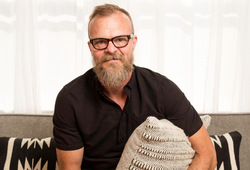 Craig Gore

Nashville, Tennessee
Life Coach, Business Coach, Relationship Coach
BA
I coach men and women in life, business and performance. In my experience, the solution to ANY business, performance, life, or relational problem is found within the individual. Let's look together!
Details

Nashville, Tennessee 37205
323.633.3464
Send Message
Hourly Rate: $150 to $500 US Dollars
Gender: Male
About Me
I'm a coach. I coach a broad range of clients in business, relationships, success, leadership, success, transition, and transformation.
I study life, and work and living are the same thing to me.
To me listening is an art, I listen on many levels, to take in all the information you are sending me, whether it be your manner of speaking, your beliefs, your body language, things you notice, the things you don't- and what you love and are afraid of, and what you really want.
I ask you the questions you don't know you have.
I challenge you to see your world in a different way. I challenge how you see yourself. My coaching isn't dogmatic, or buried in techniques. I LISTEN, and we uncover what you want, and we go to work. I'm here to tell truth, and to be with you as you strive. I am not for the faint of heart, nor those who do not wish to look carefully at themselves.
Want to make a lasting change? Let's GO DEEP- and take a straight line to your desired result.
We can meet in person or over video call.
As I am often reminded by my coach, I will remind you: I am not a life coach. I am here to coach you as you produce the result in life that you desire. This OFTEN takes an internal shift- and we can look together, where you can be safe and honest. Let's make your whole life a work of art.
My own coach regularly challenges me. He's loving, and insistent, and has loads of experience to draw from, and he never stops telling me what's true.
I will serve you in the same way: with love and insight and experience.
Are you 100% committed?
Are you ready to accept 100% responsibility for your life?
Are you 100% ready to dive deep?
Then I'm the coach for you.
I will stand with you as you face yourself.
WHEN WILL YOU CLAIM YOUR BEST LIFE?
Reviews
3 reviews (5.0)
If you are reading this, you are in the right place. You will find the answers you are seeking, solutions to the problems you are facing and uncover your truest, most beautiful self. I met with Craig at my husband's request, "trust me;" he said. I had a different plan in mind but how could I say no, his request was from love. Give yourself the few minutes it will take to feel the virtue, compassion and enthusiasm of John Craig Gore's essence. Trust yourself, love yourself and give yourself this gift. With gratitude and love, Tracy

Tracy
Working with Craig has been one of the greatest blessings of my adult life! I began working with him in a time of deep personal crisis and pain. He has been patient, kind, firm, and held space for me in a non-judgemental and supportive place. With his guidance and commitment that the solution lies in ME- I have found peace, love and a freedom to chose every day, every hour, my best life. If you are ready to make true and lasting change in your life, to achieve the next level in your profession, your relationships, your inner life- I highly recommend Craig to help catalyze and guide you there.

Lisa- Aspen, CO
I came to Craig via a friend and business partner to explore concepts of how to improve our business flow and communication. His observations and guidance were spot on. He has been invaluable to my personal growth and harmony. However, I think the best example of my belief in his abilities to help guide people is firstly that I started sending people I love who I thought would benefit from his wisdom. Secondly, everyone I sent his way has thanked me for doing so. Sometimes you need a spotter to help you find your center. I think Craig is that guide.

Paul, Nashville