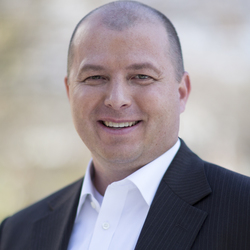 Craig A Taylor

Salt Lake City, Utah
Executive Coach, Business Coach, Entrepreneurship Coach
BS, MBA
Irie Oak partners with you to clear a path, accelerate growth, and foster new opportunities so you can confidently go on to do bigger things.
About Me
Mr. Craig A. Taylor is an exceptional leader and an even better human being. He is naturally inquisitive and earnest which enables him to look into all the different factors affecting a client to find out the minute details that an unskilled person might miss. May it be financial inconsistencies or personal matters hindering the progress of a business and its leaders, Craig will devote himself and his resources to work with each client and come up with solutions to combat those problems.
With degrees in Accounting, Finance, Project Management and an MBA, he has received the highest quality of training to make him good at recognizing and overcoming hurdles that hinder growth. Moreover, he has spent his entire career in managerial/directorial positions and is thus acutely aware of the potential issues that might arise, risks that may have to be taken, and strengths that need to be polished and brought out into the light.
All of this, plus his devotion to the cause of Irie Oak, makes him an extraordinary force in the industry of executive coaching- as is evident by the praises sung by countless people he has already worked with.
Reviews
2 reviews (5.0)
Craig has been a fantastic coach and business mentor. We have spoke about quite a few personal things that have been holding me back from being my best self. Now I have a more clear picture on how if be a better business owner as well. Craig as well did a financial check up on my business and we were able to set goals to help my business move to the next level of sucess. I highly recommend using Irie Oak and Craig to get yourself and your business to the next level of sucess!

Robell Fence
Craig brought new insights to growth as well as a business patience and understanding to the challenges we were facing. Awesome to work with, calm and collected when facing fast moving projects.

Ben Stier