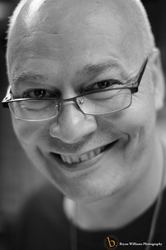 Craig Tennant

Dallas, Texas
Leadership Coach, Career Coach, Team Coach
Certified Shadow Work® Coach
I train Introverted IT Professionals to move from an individual contributor role into a leadership role.
About Me
I coach introverted IT professionals who have a strong technology and process skillset, yet have been unable to master the people skills required to move into leadership roles.
If you are mid-to-late-career and you are starting to hit the "bottleneck" for the more prestigious technical roles where there is more competition, you may believe that you're stuck.
Perhaps your college peers are passing you by, moving into more impactful leadership roles, while your job has lost its excitement and positive energy.
You might be thinking that an MBA is your solution; that more knowledge will bring more confidence, so you're willing to take a $60,000/2-year gamble.
You can absolutely create the career experience you want, where you show up confidently and authentically, being an impactful leader, and commanding the salary that you want., and you can take significant steps down your leadership path in just a few short months.
As an introvert, your pathway to authentic leadership is just a little different than it is for extroverts. Unfortunately, the corporate world often does not understand this different path.
As an introvert who had to work through "freezing" when it was my turn to speak in a pre-sales meeting, I know this pathway from experience, as well as by the consistent results my clients have been getting for the past 3 years.
I have 30 years of software services consulting experience, consulting for Finance and Technology executives, combined with 20 years of facilitation, coaching, and mentoring experience. This makes me uniquely qualified to guide my clients to the results they desire.
I use a framework that includes focusing on motivation, support, risk, and blind spots, with practicals models for increasing emotional intelligence.
Reviews
9 reviews (5.0)
When I came to Engaging Breakthroughs I felt like I was at a place where I felt like my work environment was controlling me so I wasn't getting what I wanted out of my career and I was frustrated because of that. Craig helped me really see where I was being given choices to improve my situation where I previously hadn't seen choices. Through his coaching, I became better equipped with a new skill set to communicate more effectively, and through the exercises we went through in our sessions, I was given insight into the root cause of my problem, and I was able to shift my perspective. Today I definitely find more joy in my work, and I'm getting more opportunities to get to do the kind of work I want to be doing, because of how I'm now showing up. I would say this investment of time and money is absolutely worth it. I would say as someone who is skeptical of making an investment like this, that it's been so worth the financial investment and the time investment. That's coming from a pessimist, someone who's skeptical, and I can't express how worth it this experience was for me!

Anthony Bellcourt
Before I worked with Engaging Breakthroughs I was uncertain in handling conflict and difficult issues with team members and clients. During my time working with Craig I was able to both see the benefit of, and practice leaning into difficult conversations. I learned about 4 channel communication and have applied it in my work. As a result, I was recently promoted from Senior Consultant to Solution Architect.

Neeti Agarwal
Craig Tennant facilitated a process in which I was able to speak to a covert side within, that was preventing me from fully tapping into my potential as a professional and as a leader. I would definitely recommend this program if you feel stuck or are considering changing careers.

Armando Costilla
Do you struggle with self-confidence? Me too. Do you have a hard time staying true to yourself? Same here. Do you feel like a doormat in life and everyone walks over you? Every day of my life. Perhaps you are looking for career change or advancement. Perhaps you are wanting to succeed and thrive in your personal or professional relationships. Then, I highly recommend enrolling in Crush Your Career. I received all the tools to change careers, find my professional purpose, and thrive in all professional and personal relationships from Craig's program. Most importantly, through his support, encouragement and homework, I am confident in all aspects of life. I never thought that was possible. Here's my story. I was miserable. I was looking for my "forever career", but had no idea what that was or how to get it. I had been unsuccessful in my career search. Each rejection email from company after company was a further blow to my already dwindling confidence. I sought out the Crush Your Career program to help me navigate the career change process. Period. I was not looking for professional development, and I most certainly wasn't looking for personal development. Boy, was I wrong. Through our time together Craig has guided me to see my strengths, my value, and my weaknesses, or areas of growth, as he says. Now he could have provided the answers for me, he could have held my hand through job searches. I'm so thankful he didn't. He helped me find my voice, my confidence, for myself. What are the quantifiable results you ask? I was able to land a career I am so incredibly excited for as it aligns my skill sets, my passions, my values, and my purpose. I'm so thankful Craig helped me see each of these professional components. Best part, I was able to negotiate my salary (something I never would have done before enrolling in the Crush Your Career program). I say this because we never specifically worked on how to negotiate salaries. Craig taught me how to find my worth, and not settle for less than I deserve be that monetary value or relationships. I am also able to clearly navigate a charged conversation instead of allowing my emotions to control my actions. There are so many more meaningful results I now have because of Craig's support. I am confident, I see my future clearly, even my relationships with family and friends have improved. You know you've made amazing traction when someone else comments on your confidence and joyous state. I now truly enjoy the road of life by celebrating the wins and giving myself grace during the losses. The results you get from Crush Your Career will truly change your trajectory in your professional AND personal life.

Emily Braun
I engaged Craig recently to help me with an impending (and dreaded) career transition. Craig's approach allowed me to look differently at my career history, determine which parts of it gave me the greatest satisfaction, and to define a path to identify and pursue a new chapter in my work life. His demeanor and professionalism are unparalleled, and I will be forever grateful to Craig for his guidance during this period of transition. I can, in all honesty, say that my experience with Craig was, indeed, an engaging breakthrough. If you are facing a similar situation -- late-age job change, long and varied job history, fear of being obsolete, I recommend you take advantage of Craig's first consultation to see if you, too, are immediately impressed with his credentials and reassuring manner. He helped me. He can likely help you as well.

Betsy McFarland
Working with Craig at Engaging Breakthroughs was transformational for me. When we first started our sessions, I was paralyzed with fear about changing directions in my career. Fear made me feel STUCK! After just 6 sessions, I had begun to use the fear and sadness that are natural emotions accompanying change to give me direction. I learned to welcome those emotions with courage and compassion for myself. Craig offers high-quality support in a safe container where I could make take baby steps that aligned with new beliefs that I was building. This kind of coaching has impacted all areas of my life. I am uncovering my authentic self that serves my world with passion with my own unique personality and strengths. Working with Craig at Engaging Breakthroughs is one of the best decisions I have made to help me create a life of purpose, passion, and service.

Susie Fergus
It is my pleasure to strongly recommend Craig Tennant for his expertise in providing outstanding Career advice and for his willingness to help open doors for career professionals. I had a consultation with Craig to Crush my Career"" and his guidance was extremely valuable to me. During our consultation, Craig displayed great talents, such as a great listener and ready to share words of wisdom, as well as a positive attitude and eagerness to help me succeed. I was impressed and absolutely confident that Craig would be of help to other Career professionals""

Rosanna Hurst
Craig Tennant is a very patient and perceptive coach. I was a part of a group coaching facilitated primarily by Craig where the goal was to help the group to find out what we each love to do professionally so we can live in fulfillment and get paid to do it. Craig's leading during our group time as well as in our private online sessions were very helpful in allowing me to acknowledge some personal blockages that I had not been aware of before and see that my current pursuit is the path I want to be on. Thank you, Craig!

Tiffany Vincent
I worked with Craig a couple of years ago when I had a very emotional situation and didn't know what to do. He was so great, he listened to what I had to say and then helped me role-play a difficult conversation that I knew I was going to have with another person. This was absolutely invaluable! I got confidence and tools to move through the situation with much more grace than I would have done without Craig's help

Sarah Thorpe